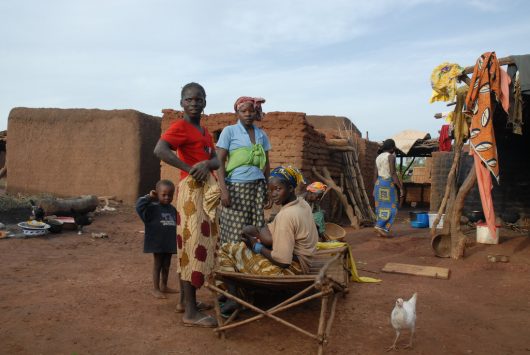 Despite relative improvements in past decades, such as the recognition of education as a constitutional right in Mali in 1993, the implementation of the Malian government's Ten-Year Education Development Program (PRODEC), and increasing donations from the United States, France and the World Bank, socioeconomic barriers still limit access to education in Mali. Here are five facts about the Malian education system which highlight some of these barriers and some potential solutions.
In Mali, the first six years of schooling are primary education, and the last six years are separated into two three-year cycles of secondary education. Education in Mali is free and compulsory between ages 7 and 16, or until the end of grade nine. Even so, many children still do not attend class due to high ancillary education costs, including transportation, writing supplies and uniforms.
In order to pursue the second level of secondary education, students sit for an exam called the Diplôme d'études fondamentales at the end of grade nine. Secondary schools are mostly located in urban areas and many are private institutions, so accessibility is limited for poor children in rural areas.One organization working to improve school attendance in Mali is the Ouelessebougou Alliance, a developmental partnership with villagers in the Ouelessebougou region of Mali. The Alliance has constructed 18 new concrete classrooms and provides pencils, paper, chalkboards, chalk, erasers, maps, some textbooks, and bench desks for 11 village elementary schools. The Alliance has a five-year plan for school construction with the goal that villages can become eligible to have their education programs sustained by the government of Mali. Over the past year alone, its efforts have allowed over 1,900 children attend village schools.
According to the UNESCO Institute for Statistics, 69 percent of Mali children of primary school age are enrolled in primary school and 36 percent of secondary school-aged students are enrolled in secondary school. These statistics correlate with the economic and accessibility barriers keeping many students from obtaining a higher secondary education.
At the end of grade 12, students sit for an exam called the Baccalauréat, which is required to pass in order to graduate. From there, students may attend an institute of tertiary education, like the University of Bamako, to study science and technology, medicine, humanities, arts and science, law and public service or economy and management. Over the past few decades, however, the Malian government and the World Bank have promoted vocational training and apprenticeships as more accessible career avenues.
Malian girls have a greater risk of early school dropout, seeing as they are expected to marry young. According to UNICEF, while 62 percent of all Malian children who enter primary schooling eventually finish their last year of primary school, 64 percent of boys and only 59 percent of girls complete their basic education.
In a study of the scientific, technical, and vocational education of African girls, UNESCO found that on average women made up 23 percent of college graduates in the medical field, three percent of engineering graduates, and 10 percent of graduates in agricultural sciences. Tertiary education in Mali may be inaccessible to many students, but it is especially unobtainable to Malian girls. In response to these findings, UNESCO office in Bamako and the Korea International Cooperation Agency (KOICA) have taken measures to fund a UNESCO-UNFPA-UNWOMEN joint project. The initiative aims to increase access to quality education for adolescent girls and young women, provide protective gender-sensitive learning environments adapted to strengthened links between education and health, and social services for adolescent girls and young women.
Although education in Mali has seen some improvement in recent years, reassessment of the barriers which impede young students as well as expanding efforts to help them is crucial for continued development.
– Casie Wilson
Photo: Flickr
https://borgenproject.org/wp-content/uploads/logo.jpg
0
0
Borgen Project
https://borgenproject.org/wp-content/uploads/logo.jpg
Borgen Project
2017-02-06 01:30:16
2020-05-27 09:07:15
Five Things to Know About Education in Mali