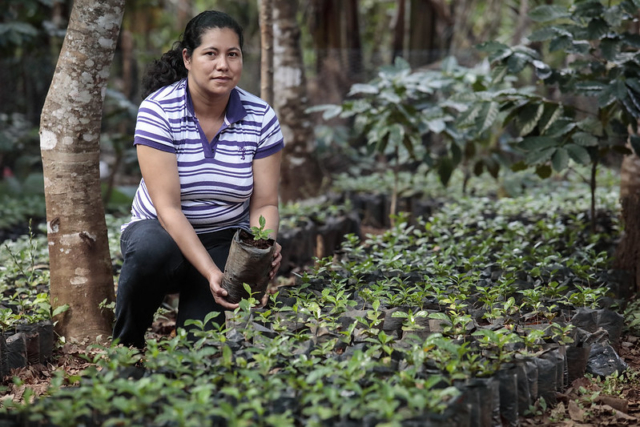 As of March 2021, Costa Rica has seen more than 200,000 COVID-19 cases. In January 2021, Costa Rican President Carlos Alvarado announced a signed budget to allocate funding for COVID-19 vaccines to 3.7 million residents older than 18. At the same time, organizations in Costa Rica are working to alleviate poverty and support refugees and citizens affected by the COVID-19 pandemic.
HIAS Costa Rica
According to HIAS, a nonprofit that protects refugees worldwide, Costa Rica hosted 80,000 refugees and asylum seekers from Nicaragua and 20,000 from El Salvador, Colombia, Honduras and Venezuela. HIAS Costa Rica has focused on providing legal support and gender-based violence protection for asylum seekers since 2017. In an interview with The Borgen Project, HIAS Costa Rica's country director, Gabriela Nunez, explains that the HIAS mission is to protect people seeking refuge in other countries.
Nunez states that the HIAS Costa Rica established the Supporting Economic Inclusion of Refugees and Asylum-Seeking Women Affected by COVID-19 project with the British Embassy. This project aided 20 Costa Rican women entrepreneurs affected by the pandemic by helping them develop skills to strengthen and innovate their businesses.
In late 2019, HIAS Costa Rica authorized an employment market study "to help design interventions that promote safe and sustainable livelihoods and help vulnerable people become self-reliant." This study resulted in HIAS working on socioeconomic support projects including the Poverty Alleviation Coalition with the United Nations High Commissioner for Refugees (UNHCR).
HIAS Costa Rica's collaboration with the UNHCR and the International Organization for Migration helps with the Venezuelan refugee response on the R4V platform. R4V is a Venezuelan migrant and refugee coordination platform that has addressed Venezuelan migrant needs with partner organizations since 2018. R4V partner organizations helped 705 Venezuelans in Costa Rica acquire medical insurance in February 2021. Additionally, 16 Venezuelan homes obtained rental assistance in Costa Rica and 67 refugees received food.
The International Organization for Migration
The International Organization for Migration (IOM) began working with Costa Rica in 1954. The organization focuses on protecting immigrants in the country and improving the Costa Rican emigration process. IOM Costa Rica also collaborates with the government and partner organizations to address immigration challenges in Costa Rica.
The IOM supported the implementation of health protocols included in a binational agreement in which migrants work to harvest coffee in Los Santos, Costa Rica. The protocols called for the coffee companies to provide COVID-19 tests for 20% of the migrants entering Costa Rica, and on arrival, migrants must be quarantined for 14 days. Furthermore, in February 2021, the IOM donated emergency supplies to the Community Emergency Committee of Frailes in Desamparados, San José. The organization also opened a sixth migrant center in Limón, Costa Rica, in January 2021. The center focuses on integrating migrants into the workforce as a strategy to support Costa Rica.
Foundation for International Medical Relief of Children
The Foundation for International Medical Relief of Children (FIMRC) has represented Alajuelita, Costa Rica, since 2004. In 2020, FIMRC established a virtual volunteer program. FIMRC developed Project Alajuelita to serve the 12,500 Nicaraguan refugees and low-income Costa Ricans in the area. The organization established a clinic near Alajuelita because refugees are often excluded from the national healthcare system.
FIMRC field operations manager for Costa Rica, Tatiana Blanco, told The Borgen Project that the WhatsApp health education campaign and telepsychology line was initiated to replace group clinical care and health education programs during COVID-19. FIMRC director of global operations, Madeleine Randolet, told The Borgen Project that the Alajuelita WhatsApp campaign reached 630 people. The WhatsApp communications with those people totaled more than 40,000 messages throughout the pandemic. Randolet also stated that almost 40% of primary care and 84% of psychology sessions in Project Alajuelita were offered through virtual consultations in 2020. FIMRC delivered medications and health education to patients while maintaining social distancing protocols.
The Costa Rican Humanitarian Foundation
The Costa Rican Humanitarian Foundation (CRHF) based in Santa Ana, Costa Rica, has helped indigenous and poverty-stricken populations since 1997. Its work recently focused on the 25,000 people living in La Carpio, Costa Rica. CRHF maintains its integral values of innovation, integrity, cooperation and cost-efficiency in all of its projects. CRHF executive director, Gail Nystrom, told The Borgen Project that the CRHF established two schools and programs relating to sports, refugees and women's support in La Carpio. Nystrom reports that the CRHF fed 2,000 people per week with near-expired food. CRHF accomplished this through an Auto Mercado supermarket partnership that employed 10 people during COVID-19. Nystrom notes that the CRHF built five clinics in an indigenous area of Costa Rica. CRHF completed this task with help from a Japanese government grant in 2020.
Organizations in Costa Rica have focused on protecting vulnerable areas of Costa Rica during COVID-19. With assistance and aid from organizations, Costa Ricans can look toward a brighter tomorrow.
– Evan Winslow
Photo: Flickr
https://borgenproject.org/wp-content/uploads/logo.jpg
0
0
Jennifer Philipp
https://borgenproject.org/wp-content/uploads/logo.jpg
Jennifer Philipp
2021-03-30 05:23:28
2021-06-24 13:25:33
Organizations in Costa Rica Aiding Vulnerable Groups During COVID-19