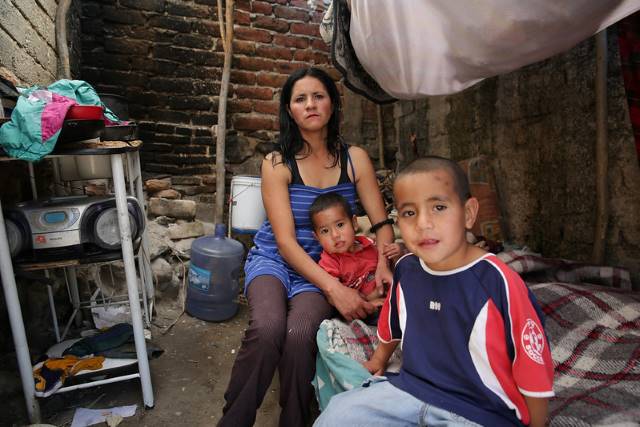 In the small town of Agua Prieta, Mexico, about 20 minutes past the U.S.-Mexico border, live a community of resilient, selfless and connected people. Many interconnected organizations are working to improve the lives of the community; making it a safe and enjoyable place to work, live and visit. The poem "Home" by Warsan Shire says: "You only run for the border when you see the whole city running as well." Here are five organizations working to improve life in Agua Prieta.
5 Charitable Organizations in Agua Prieta
DouglaPrieta Works Co-op: The co-op promotes "a mutual-aid ethic among community members, with the goal of economic self-sufficiency." The co-op teaches women to sew, cook, create jewelry, build furniture and more. This empowers the women of Agua Prieta to support their families. DouglaPrieta Works also encourages people to donate canned goods in return for a hand-made reusable bag. Additionally, migrants who are staying at the nearby shelter are invited to work in the co-op woodshop and garden; in turn, earning money for their journeys to a new home.
Café Justo: Café Justo is a coffee shop that hires recovering drug and alcohol addicts. It partners with Agua Prieta's rehabilitation center, supporting people on their journeys to better lives. The cafe also supports farmworkers' financial well-being by buying coffee beans at a fair price and selling them at a fair rate.
Frontera de Cristo: Located just five minutes from the U.S.-Mexico border, this organization offers many resources for migrants who are waiting in line to cross the border, either into the United States or into Mexico. This includes information about asylum, warm weather and winter clothing as well as information about the various organizations in Agua Prieta.
C.A.M.E: C.A.M.E. is a migrant shelter in Agua Prieta that not only offers safe room-and-board but also offers programs and classes for adults and children. Because Agua Prieta is right on the U.S.-Mexico border, many migrants stop in this town while they are filing for asylum. Migrant families can be especially vulnerable to gangs; this shelter ensures the safety of each migrant. The shelter often invites students from different countries to converse with migrant families over dinner; these conversations are a meaningful way for students and migrants to connect.
C.R.E.D.A: C.R.E.D.A is a substance abuse treatment center offering rehabilitation programs in Agua Prieta. It also works to help reintegrate those in recovery into society; assisting them in finding housing and jobs. C.R.E.D.A. often recommends Café Justo as an option of employment for those who complete their treatment program.
It is evident the community of Agua Prieta works together to support each other as well as the migrants passing through. These organizations are working to make their community a better place for all.
– Naomi Schmeck
Photo: Flickr
https://borgenproject.org/wp-content/uploads/logo.jpg
0
0
Yuki
https://borgenproject.org/wp-content/uploads/logo.jpg
Yuki
2021-01-12 13:44:11
2022-04-22 07:47:25
Community-Based Organizations in Agua Prieta