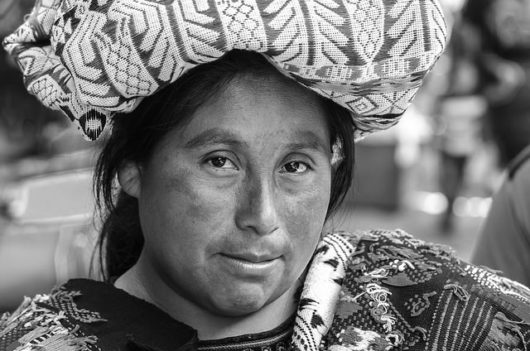 According to the CIA, 79 percent of Guatemala's indigenous population lives under the poverty line. Guatemala suffers high rates of malnutrition that are disproportionately experienced among indigenous, Mayan communities. One organization, Qachuu Aloom, is working to improve conditions for Mayan communities by empowering Mayan women to spearhead rural development in Guatemala.
A History of Farming in Guatemala
Ending in 1996, Guatemala's civil war lasted for 36 years. A report by the United Nations-backed truth commission found that Guatemalan security officials committed multiple acts of genocide against the Mayan population. More than 200,000 people died during the civil war, 83 percent of which were Mayan citizens. Mayan villages and families were torn apart, and Mayan corn plots and gardens were destroyed by the Guatemalan military.
In the years following the end of the civil war, agricultural development projects carpeted the area, distributing a development model that disseminated American and European hybrid seeds. The foreign development projects introduced high-input agriculture, requiring chemicals, fertilizers and expensive hybrid seeds. These projects were rarely successful in rural villages because the farmers could not save seeds from the hybrids and were instead forced to buy new seeds after every harvest, which were they could not afford.
The introduction of modern agriculture to Guatemala brought the accelerated loss of native seeds. Farmers were no longer applying organic fertilizer but using chemical fertilizers and pesticides. This practice not only damaged good soil but also translated to a loss of identity, knowledge and heritage for the Mayan people. It has also been the antagonist that has kept Mayan communities in poverty.
In 2013, stunting due to malnutrition was rampant in rural areas, with some Mayan communities experiencing rates as high as 75 percent. The life expectancy in indigenous Mayan communities is shorter than in other communities in the country by 13 years, with an infant mortality rate is more than doubled. Poverty affects indigenous Mayan women even greater. Mayan women have limited access to health facilities and proper healthcare, which explains the high rates of maternal and infant mortality. The maternal mortality rate among Mayan women is estimated to be five times the national average at 190 women out of 100,000 live births.
Qachuu Aloom in Guatemala
For the last 15 years, the organization Qachuu Aloom (The Garden's Edge) has been working with farmers from 25 Maya Achí communities in Guatemala. Out of Qachuu Aloom's 500 associated members, 80 percent are women. Qachuu Aloom positions women in leadership roles, making Mayan women the spearhead for rural development in Guatemala. Qachuu Aloom was established to help families rebuild their lives after decades of civil war.
More than 60 percent of the people living in the Qachuu Aloom partnered communities are rural workers and producers. Qachuu Aloom has set up networks to improve the commercialization of organic products and medicinal plants so that its members can increase their economic health. In the gardens, members produce amaranth flour, pigeon pea flour and salted squash. The products give members an alternative income stream so they can reinvest in their communities, farms and families. Qachuu Aloom also couples its development measures with the preservation of native seeds. The organization built a seed bank in the municipality of Rabinal that ensures food sovereignty, promotes ancient ancestral knowledge and contributes to food security for its members.
Mil Milagros in Guatemala
Mil Milagros, another community-led development organization, has been empowering Mayan women to be the spearheads for rural development in Guatemala. Since its inception in 2007, Mil Milagros has been equipping mothers and teachers with skills and resources to improve the lives of children and families in rural Guatemala. In regions of Guatemala where primary school completion was as low as 40 percent, Mil Milagros partner schools have raised this percentage up to 97 percent. The organization has also helped combat malnutrition. Through Early Childhood Development workshops and by providing nutritional supplements and vitamins to Mil Milagros mothers, malnutrition has decreased by half.
Development projects that enlist women as the agent of change and power are successful in rural regions because when women are given opportunities to extend their economic margins, that money gets reinvested in their children, their household, and their community. Organizations like Qachuu Aloom and Mil Milagros recognize women's potential and work to empower Mayan women to be the spearheads for rural development in Guatemala.
– Sasha Kramer
Photo: Flickr
https://borgenproject.org/wp-content/uploads/logo.jpg
0
0
Kim Thelwell
https://borgenproject.org/wp-content/uploads/logo.jpg
Kim Thelwell
2019-01-27 13:56:13
2019-05-07 14:32:01
Mayan Women Spearhead Rural Development in Guatemala