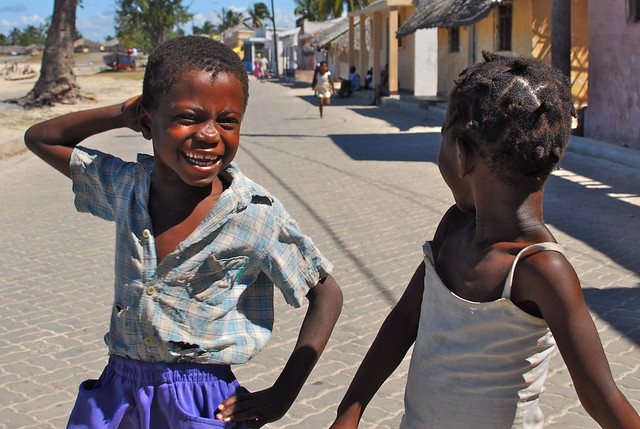 Coastal cities like Beira, Mozambique thought they were prepared for cyclones. In 2012, the city built new drainage systems and barriers to help them withstand the rising seas and increased storms from climate change.
Cyclone Idai proved that they weren't as prepared as they thought. On March 14, the cyclone hit the coast and claimed at least 847 lives in the region, as well as displacing tens of thousands. The cyclone created an inland sea from the mass flooding that spans 80 miles long and 15 miles wide.
How Beira was Affected
Since the cyclone, more than 1,300 people in Beira have been drinking from local ponds, overflowed latrines, and other unsafe water sources. These conditions are ripe for deadly diseases, including cholera.
Thousands of people are currently in displacement camps with few toilets and little clean water. While health workers have responded to the situations quickly, they have restored water supply to only 60 percent of the population. Many are still left to drink unclean water and defecate in the streets.
A cholera outbreak has been declared in Beira. The number of people affected went from five on March 27 into the hundreds. Cholera currently afflicts over 3,100 people and has resulted in six deaths.
Quick Response to Cholera Outbreak
On April 3rd, health workers started distributing oral cholera vaccines in Beira. Gavi, the vaccine alliance, is funding this movement. This Mozambique Ministry of Health is responding with support from the World Health Organization and others. They have given out an estimated 884,953 vaccine doses. They have also opened nine cholera treatment centers in the region, each with a capacity of 500.
Doctors Without Borders has called this distribution the "most ambitious campaign ever conducted using the one dose cholera vaccine strategy."
This oral cholera vaccine is usually given in two spaced-out doses, but the aid group says one treatment is effective in emergencies. The single dose is effective after seven days and offers 85 percent protection for six months. In turbulent times, it can be hard to find people to distribute the second dose.
The success of distributing the oral cholera vaccine is primarily due to the preparedness of local authorities. They organized a campaign that mobilized 1,200 community volunteers and partners. The Ministry of Health made requests for volunteers soon as the cyclone hit and organized local aid.
The Ministry of Health used its abundant volunteers to set up distribution areas. Vaccine promoters got the word out using microphones and by handing out doses to high traffic areas. Volunteers are also passing out water purification tablets and educating people on precautions they should take with their drinking water.
– Michela Rahaim
Photo: Flickr
https://borgenproject.org/wp-content/uploads/logo.jpg
0
0
Kim Thelwell
https://borgenproject.org/wp-content/uploads/logo.jpg
Kim Thelwell
2019-04-26 10:56:54
2019-07-21 18:32:53
Oral Cholera Vaccine Distributed After Cyclone Idai