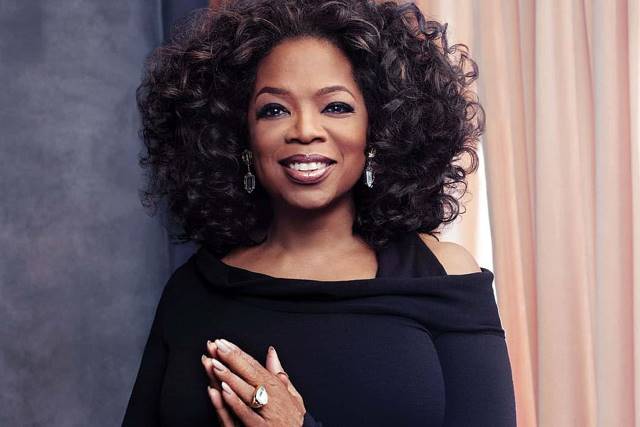 Born to an unmarried teenage mother in 1954 and raised on a farm in Milwaukee, Mississippi, by her grandmother, Oprah Winfrey's childhood is the epitome of early life adversities. Winfrey's experience with sexual abuse, racism and poverty forced her to recognize that she needed to change her perspective on life. She decided to positively transform her life and make the most of it. Winfrey is most known for her talk show, The Oprah Winfrey Show. However, this was only one of the philanthropist's many successes that led her to become the first female African American billionaire in North America. Below are a few inspirational quotes by humanitarian Oprah Winfrey.
Wise Words from Oprah Winfrey
1997 Wellesley College Commencement Address
"Turn your wounds into wisdom."
Winfrey followed this quote by acknowledging how life will always be a continuous roller coaster and mistakes will be made along the way. Winfrey's life story is an example of how wounds shouldn't define who you are. Instead, the vital aspect of life is how you respond to it. The year following her commencement speech in 1997, Winfrey created a public charity open called Oprah Winfrey's Angel Network. The charity's purpose is to encourage people to use their own life to impact others positively.
2007 Howard University Commencement Speech
"My integrity is not for sale, and neither is yours."
This quote defines Winfrey's belief that you should never sell yourself out, no matter what happens. She highlights that everyone should always believe in what they stand for. Additionally, Winfrey emphasizes that people should follow their dreams and encourage others to do so by doing precisely that herself.
 Watch the full speech here.
2008 Stanford University Commencement Speech
"Every right decision I've made—every right decision I've ever made—has come from my gut. And every wrong decision I've ever made was a result of me not listening to the greater voice of myself."
Winfrey tells the graduating class to do whatever they set their minds to. She then encourages them to trust their gut feelings and remember to have no doubt when their time arises. In addition to positively impacting millions of people, the humanitarian work Winfrey has done exemplifies that her advice is reputable and she knows what she is doing.
Watch the full speech here.
2018 Commencement Speech at USC Annenberg
"It will take more than you alone to pull 40 million Americans out of poverty, but who will you be if you don't care enough to try?"
Upon delivering this quote, Winfrey mentions a conversation she had with Maya Angelou. They discussed the school she had established in South Africa, Oprah Winfrey Leadership Academy, which Winfrey believed would be a part of her legacy. But, thanks to Angelou, Winfrey soon learned that her legacy would be the impact she had on every person, not her charity work. This changed her perspective forever.
2018 Golden Globes Future of Women Speech
"Speaking your truth is the most powerful tool we all have."
During this speech, Winfrey honored and showed her respect for each woman who had experienced forms of abuse and was courageous enough to tell their story. Moreover, her charitable work and foundations demonstrate her determination to encourage women and girls to hold their heads high.
2018 Interview with Reader's Digest
"I believe every moment is a building block and another step in your journey to being who you are meant to be, and who you are meant to become."
During this interview, Winfrey recalls meeting Nelson Mandela for the very first time. She describes meeting Mandela as a "defining moment" where she was inspired and enlightened. As a result of this experience, she created the Oprah Winfrey Leadership Academy for Girls in South Africa. The school was the first-ever graduating class consisting of 72 young girls.
Winfrey created the nonprofit Oprah Winfrey Leadership Academy in 2007 for young South African girls suffering from a lack of essential educational resources. The school offers a high-quality education system for grades 8-12 so young girls may have the opportunity to expand their educational background. Consequently, this increases their chances of becoming great female leaders in any career field. More than 400 of the academy's graduates decided to continue their education by attending college, and in 2018, the graduating class consisted of 58 girls.
The Impact of Winfrey's Words
Winfrey continues to impact young girls by remaining heavily involved within her foundation. Furthermore, she encourages women worldwide by reassuring them that they have the power to overcome life's adversities. Not only are inspirational quotes by humanitarian Oprah Winfrey inspiring but they also teach one a few life lessons.
– Montana Moore
Photo: Wikimedia Commons
https://borgenproject.org/wp-content/uploads/logo.jpg
0
0
Jennifer Philipp
https://borgenproject.org/wp-content/uploads/logo.jpg
Jennifer Philipp
2021-01-26 07:30:27
2022-04-29 07:55:17
Inspirational Quotes by Humanitarian Oprah Winfrey