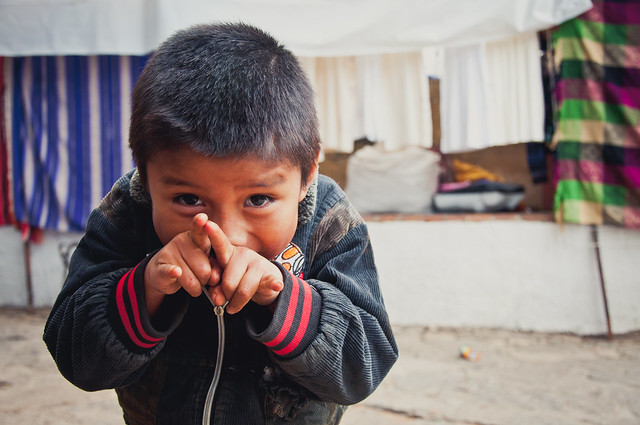 Disability and poverty in Mexico is a significant issue throughout the nation. Unfortunately, some work to address disability and poverty in Mexico stagnated due to the COVID-19 pandemic. Even before the pandemic, political unrest and gang violence threatened progress. However, the work of the Mexican government and social programs are fighting to provide rights and assistance for the disabled.
According to the World Bank, in 2018, an estimated 41.9% of the Mexican population lived at or below the poverty line. Additionally, those living with disabilities made up 7.5% of the population. The majority of those disabled have either a mobile or visual disability. In fact, cognitive and speech disabilities make up 16.13% and 4.87% of the disabled population respectively.
Government Action for the Disabled
The Mexican government led the promotion of disability rights in its region for decades. In 2011, Mexico implemented into law the  General Law for the Inclusion of People with Disabilities (LGPID). This law promotes, protects and guarantees human rights to persons with disabilities and full inclusion into society and equal opportunities.
In addition, the government designated a section in its job portal to helping find jobs for those living with disabilities. And as of 2011, 47.2% of the disabled population have employment while 11.3% live in poverty.
Educational Wins for the Disabled
Mexico's education system requires that all teachers receive training to work with special needs and disabled students. Two programs known as Unidades de Servicios de Apoyo a la Educacion Regular (USAER) and Centros de Atencion Multiple (CAM) service disabled and special needs students. As of 2011, 2,400 students under CAM and 3,700 under USAER serve approximately 28,000 schools throughout Mexico.
CAM focuses on students whose disabilities require them to have to leave the classroom. USAER focuses on students whose disabilities are not severe enough for them to not be able to attend school. For example, one school in Cozumel provides a physical therapist, a social worker and a psychologist to work with the children and their parents.
Solutions to Fight Poverty
The fight against disability and poverty in Mexico reduced as economic activity slowed down due to the global pandemic. Before the pandemic, the unemployment rate was at 3.44% in January 2019. However, in January 2021, the unemployment rate grew to 4.47%. Unemployment hit rural areas the hardest. As a result, residents of the less developed south often received low productivity and low investments.
To counterbalance the effects of the pandemic, the Mexican government offered advance payments, old-age social pensions and an increase in microcredit loans. The government also halted spending except for priority social programs and major infrastructure projects.
Social programs like CONTIGO and Oportunidades are working to provide financial services to those in poverty. CONTIGO provides financial products to communities that lack access to formal banks. Additionally, the program offers loans and repayment plans to those in poverty and helps customers in financial management. Financial advisors then meet with customers each week to provide support with loan management and repayment plans.
Oportunidades works under the same framework of CONTIGO. It was responsible for reducing around a third of all poverty reduction efforts. The program's success increased school enrollment rates, nutritional health and health prevention. The program delivers cash directly to families encouraging beneficiaries to send their children to school and the health clinic. Thus alleviating the worry to cover food costs and allows them to make financial investments into a better financial future.
The Future
The work continues in the fight against disability and poverty in Mexico. There is daily progress for disability and poverty in Mexico. Additionally, the Mexican government is making investments into policies and programs. Hopefully, these programs will ensure that all Mexican citizens receive fair treatment and have every opportunity to lift themselves out of poverty.
– Sal Huizar
Photo: Flickr
https://borgenproject.org/wp-content/uploads/logo.jpg
0
0
Jennifer Philipp
https://borgenproject.org/wp-content/uploads/logo.jpg
Jennifer Philipp
2021-09-26 01:30:04
2021-09-23 12:43:28
Disability and Poverty in Mexico