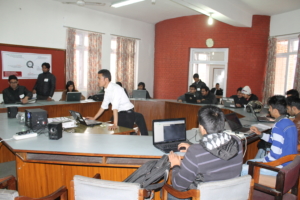 Since 2015, Nepal has been on the rise from a period of political turmoil. The country faced social unrest, economic instability and a shift to a three-tiered government. After a difficult transition, Nepal adopted a new constitution in 2015 and held elections for government members. These democratic changes brought Nepal some peace as well as hope for a better and more consistent future. One key element of a Nepali future hinges on data literacy.
Nepal's new government aims to achieve the status of a middle-income country by 2030. To achieve this goal, it is imperative that all members of society are able to access and properly use data. Citizens need to have data literacy to inform decision-making, create developmental opportunities and much more.
What is the Power of Open Data?
Prioritizing the collection and making official statistics accessible to the population is essential in boosting policymaking and delivering public services. Professionals possessing data literacy can use data to change these systems in evidence-based ways that better serve the population. For example, education or sanitation fields can improve with a greater understanding of how they currently function within the country. If Nepal wants to transition to a middle-income country by 2030, data collection and analytics will be essential to making evidence-based fiscal decisions.
The public in Nepal has had access to government data since 2007. However, reports state a limited public understanding of how to request such information. There is also a widespread "culture of secrecy" in regard to public data. Another barrier to accessing open data is internet speed and access to an internet connection in private households.
What is Nepal Doing to Encourage Data Literacy?
Nepal launched the Open Data Awareness Program in 2017. It aims to bring awareness to Nepali youth about data literacy, as these youth are the future generation of leaders and policymakers for the country. The program strived to raise awareness through training sessions at colleges and youth organizations. The program then culminated in a hackathon event where youth from all over Nepal collaborated in data-oriented problem-solving.
In 2019, the World Bank worked with Nepal to create a 100-hour Data Literacy Program. The first phase of the program involved 40-hour in-person training on data literacy. During the second phase, program participants trained people in their community using the information learned in the first phase. The third phase was another in-person training, this time 60 hours, involving participants from various diverse Nepali organizations. This training also covered data literacy topics such as python, machine learning and artificial intelligence.
Later that year, the World Bank, Asia Foundation and UKAID collaborated to organize a two-day Solve-a-thon at the Kathmandu University School of Management. This event provided a platform for professionals with backgrounds in programming, research, development and data science to collaborate on data projects to further development in Nepal. These participants worked in teams on different projects that tackled issues such as air pollution, gender equality and tourism. The program held open debates on complex issues and how to use data to find efficient and effective solutions. Youth and professionals were able to come up with interesting prototypes from the Solve-a-thon. Two creations were a chatbot that tracks Nepal's air quality and a dashboard that monitors tourist flow.
Data Literacy During the Pandemic and Beyond
In most recent news, the Nepal Data Literacy Community on Facebook that emerged from the Data Literacy Programs in 2019, decided to tackle COVID-19, by providing the correct information using open data as its resource. The community came up with initiatives to inform the population as well as collect and spread COVID-19 crisis management information. Its initiatives aim to remove language barriers on information, investigate the relationship between air pollution and COVID-19 mortality, make data on COVID-19 publicly available and analyze global media trends around divisive pandemic narratives.
Other initiatives have also come together to launch Open Nepal, a community knowledge hub. The group produces, shares and uses data to further development in Nepal. The site is a diverse platform for organizations and individuals to share their experiences and bridge the gap in data literacy. Open Nepal involves the public and private sectors to make sure no one is left behind in the fight for Nepali development.
– Giulia Silver
Photo: Flickr
https://borgenproject.org/wp-content/uploads/logo.jpg
0
0
Kim Thelwell
https://borgenproject.org/wp-content/uploads/logo.jpg
Kim Thelwell
2020-12-06 07:30:24
2020-12-02 10:51:29
Data Literacy is Changing Nepal's Future