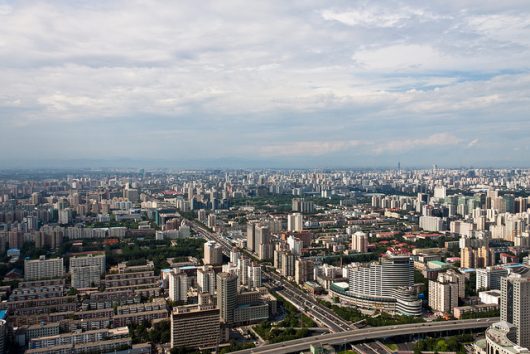 During ancient times, the Silk Road connected Eurasian regions by economic and cultural exchanges. Commodities, technologies and people all flowed via the Silk Road — a path that fostered regional development along trading routes.
OBOR
In recent years, the Chinese government proposed the One Belt One Road Initiative (OBOR) as the development strategy to promote cooperation and connectivity between Eurasian countries. With this initiative amongst others, China intends to take a greater role in global affairs and transport its wealth on this China-centered trading network.
One Belt One Road has two main components: the 21st Century Maritime Silk Road and the Silk Road Economic Belt. The 21st Century Maritime Silk Road (MSR) connects the European economic industry with the Asia-Pacific financial industry in the east.
The Silk Road Economic Belt is the legacy of the Silk Road, which was launched during the Chinese Western Han dynasty by Zhang Qian. This belt goes through the Central Asian countries, such as Kazakhstan and Afghanistan, to the south.
One Belt One Road covers numerous African and Asian countries, such as Kenya, Indonesia, Israel and many others amongst its total reach of 44 countries. Interestingly, most of these countries are developing ones. China's One Belt One Road helps these countries improve their transportation, energy production and trade.
Transportation
One Belt One Road has assisted many countries in developing infrastructure from transportation to electrical energy. For example, China has invested $14 billion in Eastern Africa Kenya's Standard Gauge Railway (SGR). SGR is 485km single-track railroad, and acts as one of the most significant projects since Kenya became independent in 1963.
SGR stretches from Mombasa to the Kenyan capital, Nairobi, and in December 2015, Kenya loaned $1.5 billion from China to extend the SGR further to Naivasha in the north-west. The SGR also facilitates local industries and trade between Africa and China.
Energy
One example of an One Belt One Road investment in energy is its project in Pakistan — the Nehru Tim Jielu Mu Hydropower Station. Electricity is a big problem in Pakistan; during the summer, there is more than 500 million megawatt deficit on the national grid. Power cuts are frequent in hospitals, commercial buildings and residential buildings.
In 2014, the construction of Nehru Tim Jielu Mu Hydropower Station was approved and operated by a joint engineering team of China Gezhouba Group Co., LTD (CGGC) and China Machinery Engineering Corporation (CMEC). This project invested around $4.3 billion, and its goal is to build a dam on Nehru River and provide electricity via hydroelectric generation.
This hydropower station is Pakistan's largest hydropower project, which can generate the capacity of 5.15 billion kilowatt-hours. This project brings light to Pakistan and also assists in the nation's economic development.
Economics
One Belt One Road promotes trade between each country and generates mutual economic benefits. For example, Kazakhstan is a landlocked country in Central Asia, and as its winters are very cold, there is barely any vegetable production.
One Belt One Road connects Kazakhstan and the northwestern Chinese Xinjiang Uygur Autonomous Region. The cross-border trade of vegetables provides Kazakhstan's people with their basic needs. The total trade between Xinjiang and Kazakhstan is more than $11 billion annually, a figure that composes 40 percent of China-Kazakhstan trade in total.
Another example of OBOR comes in the form of the trade routes of Brunei. Brunei has abundant oil and gas resources, but the nation lacks the material for producing oil and gas pipelines.
Liaoning, a province in northeastern China, provides $2.123 million in financing loans, and Huludao City Steel Pipe Industrial Co., Ltd. produces 100,000 tons of oil and gas pipelines. This investment not only generates $100 million, but it also offers more than 300 job opportunities.
One Belt One Road shortens the distance between each country and promotes the global economy, and will hopefully see ongoing progress and generate benefits for every country.
– Judy Lu
Photo: Flickr
https://borgenproject.org/wp-content/uploads/logo.jpg
0
0
Borgen Project
https://borgenproject.org/wp-content/uploads/logo.jpg
Borgen Project
2018-04-11 01:30:43
2019-11-10 10:24:58
How One Belt One Road Benefits Developing Countries