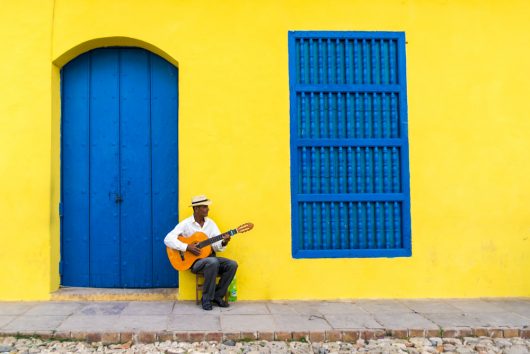 Since 2014, Trinidad and Tobago has taken a special interest in improving human capital through the On-the-Job Training Global Initiative (OJT).
Human capital consists of the skills, knowledge, values and health of a population. An investment in human capital would, for example, come in the form of education benefits, medical care, job training or other ways that add value to a person. On a small scale, these intangible assets are everyday factors to singular individuals. On a large scale, the amount and quality of human capital can make dramatic changes to a country's economic status for generations. This is especially seen in the increase of entrepreneurs.
The OJT Global Initiative, a partnership between the U.N. Development Programme (UNDP) and Trinidad and Tobago's Ministry of Tertiary Education and Skills Training (MTEST), initially resulted in 21 individuals being selected to take part in the U.N.'s competitive internship. The program teaches a specially designed curriculum with the goal of creating global citizens.
Richard Blewitt, U.N. Resident Coordinator and UNDP Resident Representative for Trinidad and Tobago, described the importance of the program in an official statement released with its induction. He said, "As you are aware, today's youth and adolescents are faced with many new and emerging challenges. To effectively respond to and address those challenges, the U.N. seeks to ensure our programming work encompasses; promotes and facilitates opportunities for employment, and entrepreneurship, political inclusion, citizenship, protection of rights, education and reproductive health, and advocacy, to name a few."
The OJT Global Initiative was first announced in January of 2014 as a two-year initiative. However, since then, the MTEST has maintained the program by pairing up citizen trainees between the ages of 16-35 and employers in a variety of careers — including culinary, agriculture, environmental, finance, engineering and other industries. In addition to gaining valuable experience in their chosen fields, trainees also receive competitive stipends and opportunities to work with new technology and network with industry peers. The program benefits local businesses as well by offering them reimbursement of stipend rates, access to suitable candidates and the chance to practice corporate social responsibility.

The World Economic Forum publishes annual reports of the Human Capital Index (HCI) by country. From 2013 to 2016, Trinidad and Tobago went from ranking 76th in the world to 67th. Programs like the OJT Global Initiative and the MTEST's strong focus on training, education and entrepreneurship could be a heavy contributor to this rise in HCI over just three years.
The most recent numbers, published by the UNDP in 2007, show that the rate of poverty in Trinidad and Tobago is 16.7% for a population of 1.3 million citizens. This published rate is above the 34% given in 1992. However, The Guardian attributes this reduction to the fact that squatters, students, taxi drivers and the homeless are not accounted for in the labor force. Another major contributing factor to this is expressed in the large wage gap between men and women — with women having an average income of TT$9,000 to a male's average of TT$18,000. This is attributed to women holding a substantially higher portion of low-wage jobs. The hope of programs like the OJT Global Initiative is to facilitate opportunities for better employment and entrepreneurship, thus reducing problems like the gender wage gap.
Fighting poverty around the globe is a combination of factors. By developing and sustaining programs such as the OJT Global Initiative, countries strive to provide higher levels of education, training and experience for their citizens. Like this program, investments in human capital have the ability to provide a country with economic benefits for generations.
– Tammy Hineline
Photo: Flickr
https://borgenproject.org/wp-content/uploads/logo.jpg
0
0
Borgen Project
https://borgenproject.org/wp-content/uploads/logo.jpg
Borgen Project
2017-03-03 01:30:05
2020-05-26 14:37:07
Human Capital: Ending Poverty in Trinidad and Tobago