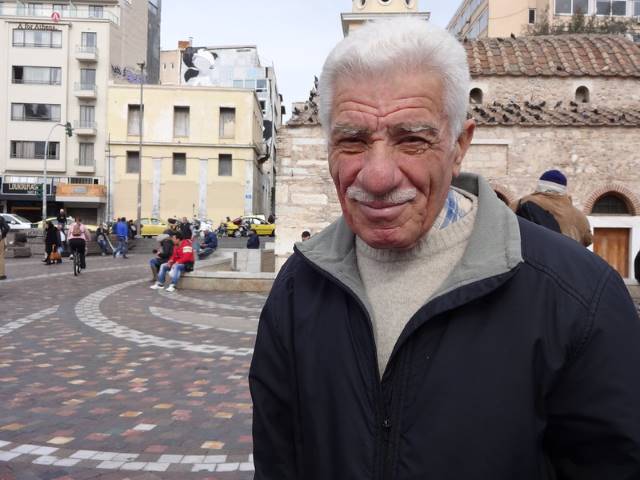 In December 2020, Trade Economics reported that 13.20% of Greeks older than 65 are vulnerable to poverty. Poor economic conditions in Greece during the past decade resulted in declining wages for citizens in their early 50s. Many believed they would be in a better financial situation by retiring early, especially since pension benefits for Greeks are higher than in other EU member countries. However, elderly poverty in Greece is on the rise. According to Reuters, Greece has a larger older population, and therefore, a rise in early retirements hurt its economy. As a result, the government reduced retirement benefits to help keep people in the workforce for longer. However, the reduction in retirement benefits and additional taxes imposed contributed to higher elderly poverty rates. Organizations aim to alleviate elderly poverty in Greece.
Efforts to Alleviate Elderly Poverty in Greece
In The Guardian, Jon Henley reported in 2015 that 45% of retired Greek senior citizens lived in poverty. Unemployment rates were high among the older and younger populations. Therefore, many elderly citizens had to contribute to their family finances, which negatively impacted their own finances. According to The National Herald, 75% of retired Greeks struggled to pay for food and afford medical expenses in 2017.
Desmos, a nonprofit organization, helped provide financial aid, including food, to those experiencing elderly poverty in Greece. As of 2018, Desmos was able to assist 2,000 older people and provide charities with other essentials to help more people. That same year, Trading Economics announced that the elderly poverty rates in Greece were at 11.6%. This is its lowest rate in the past decade.
Programs Assisting Those in Need
Other organizations and the government have stepped in to help alleviate elderly poverty in Greece. In her article for the Huffington Post, Danae Leivada introduced Life Line, a nonprofit offering food services to those experiencing elderly poverty in Greece. Life Line began assisting elderly citizens in 2011 and has been able to serve up to 900 people a month. Life Line includes a service operating 24 hours a day to those who are in urgent need of food.
Leivada introduced another NGO called 50+, which relies on funding from the EU and has been operating since 2005. This organization advocates for the rights of senior citizens. It also provided resources to help them become more active in society. In addition, 50+ also advocates for a domestic policy to address and prevent elderly poverty.
Pension Issues
According to the European Neighborhood Instrument Cross-Border Cooperation Med Program (ENI CBC MED), the government offers financial aid to senior citizens that do not receive pension benefits or insurance and have a financial need. The financial aid also includes assistance with rent to those who cannot afford housing. Also, the Department of Social Insurance and Control offers financial assistance to those with underlying health conditions.
The ENI CBC MED indicated that retired citizens who are 67 and older and previously worked in the agriculture industry can receive a pension from the Agricultural Insurance Organization (OGA). OGA has provided pensions since 1961 but has changed eligibility requirements on numerous occasions. The current requirements are that senior citizens must show that they have a financial need and do not have insurance.
The ENI CBC MED mentioned that the state does not provide financial assistance to elderly care centers. However, the state has two public programs that provide services to senior citizens. One of these programs offers facilities that operate as an elderly daycare, looking after the older population and assisting them with their needs.
Taking Back Their Pensions
According to Pension Funds Online, the retirement benefits Greeks receive depend on whether they worked for the government, private companies or freelanced. The benefits senior citizens can currently obtain are a contribution rate and an additional pension. The Associated Press reported that the government initially intended to continue reducing the number of retirement benefits beginning in 2019 to focus on paying off its debt but decided not to do so.
ABC News stated that in July 2020, many retired Greeks took the matter to a higher court. The court evaluated whether the 2015 government reduction of retirement benefits was legal. The court ultimately determined that the pension benefit cuts were unconstitutional because the government did not use the appropriate legislative process necessary to implement such measures.
The court even determined that the government needed to reimburse citizens for the reduced pension benefits, but did not indicate whether all retired Greeks or just the appealers of the case would receive the money back. The government shared that it would evaluate the court's decision before deciding how it would reimburse benefits.
The Effect of COVID-19
According to the ENI CBC MED, Greece went on lockdown for the first months of the COVID-19 pandemic. As a result, various organizations created online systems to help look after the elderly. These organizations also allowed senior citizens to call when in need of food and medicine.
According to Reuters, the International Monetary Fund (IMF) stated that Greece's strong response to COVID-19 helped put the country in better financial standing in 2021. The IMF also projects that Greece may experience further economic growth in 2021.
The Greek government has implemented public programs and measures to help alleviate elderly poverty in Greece. Greece's recent economic recovery and the court's decision to uphold rights to pension benefits serve as indicators that things could continue to improve, both for senior citizens and Greece as a whole.
– Cristina Velaz
Photo: Flickr
https://borgenproject.org/wp-content/uploads/logo.jpg
0
0
Jennifer Philipp
https://borgenproject.org/wp-content/uploads/logo.jpg
Jennifer Philipp
2021-07-13 07:11:32
2021-07-15 02:10:13
Efforts to Alleviate Elderly Poverty in Greece