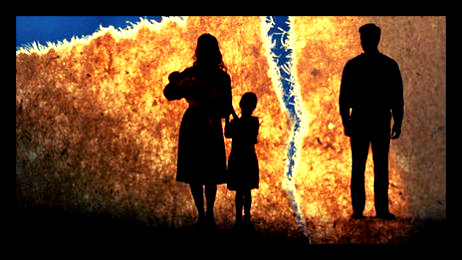 Fighting erupted in the South Sudan capital of Juba in December and has since spread throughout the country, not only displacing families, but separating them.
Save the Children fears that of the 121,000 people who have fled from their homes, countless children have been forced to fend for themselves in the surrounding swamp areas without access to shelter or clean water.
Over the course of three days in Juba alone, 60 children were reported as separated from their families. This is indicative of a larger problem, as the fighting is now concentrated in the northern part of the country, in Jonglei, Upper Nile and Malakal.
United Nations compounds and surrounding communities are providing refuge for some displaced families. However, due to the ongoing danger, access is limited where the fighting is at its worst, leaving the severity of the situation for South Sudanese children largely unknown.
United States missionaries in Malakal spent Christmas day protecting orphans from the conflict inside a U.N. peacekeeping base.
Forced from their home, the Campbells, a missionary family from Omaha, fled to their local base having pushed mattresses up against the inside of their doors and endured bullets through their windows.
Bradley Campbell, a former visual artist turned pastor, moved his family to South Sudan in 2012 as part of a Christian ministry based in Charlotte, North Carolina, Keeping Hope Alive.
Campbell recalls Christmas night spent trying to keep the orphans quiet inside the base, for fear the soldiers would find them.
400 U.S. government officials and private citizens have been evacuated since the conflict started, at least 60 more are awaiting evacuation, including the Campbells, although leaving may not be an option for the family.
The Campbells now count 10 Sudanese orphans as family members and fear what would happen to them if they are not considered U.S. citizens and granted the ability to leave.
Most of the orphans under Campbell's care are ethnic Nuer, the tribe from which former vice president and current rebel leader Riek Macher hails.
The conflict arose when fighting broke out between those aligned with Macher and those with President Salva Kiir of the Dinka tribe. The president then accused Macher of starting a coup, after which an ethnic conflict erupted between the Nuer and the Dinka.
This recent violence in South Sudan is a continuation of Africa's longest running civil war. Having gained independence just two years ago, South Sudan has endured decades of unrest, a total of two million lost lives as well as four million refugees.
An end to the current conflict does not seem eminent despite the insistence of East African mediators that the two sides must engage in peace talks.
Macher has requested the release of numerous imprisoned politicians before the talks can commence, a wish the government will not grant until the fighting has ceased.
– Zoë Dean
Sources: BBC, Save the Children, Washington Post
Photo: BBC
https://borgenproject.org/wp-content/uploads/logo.jpg
0
0
Borgen Project
https://borgenproject.org/wp-content/uploads/logo.jpg
Borgen Project
2014-01-14 01:42:16
2014-12-17 09:09:08
Families Separated in South Sudan