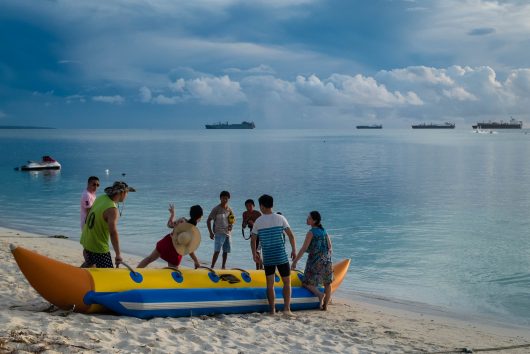 In efforts to improve overall health and reduce poverty in the Northern Mariana Islands, the 500 Sails project is working to restore maritime culture to the Chamorro people. By 2030, the organization aims to have 500 traditional canoes, called proas, built, operated and sailed by the Chamorro people.
In the Northern Marianas, 51 percent of individuals live below the poverty line and more than 1,800 families make less than $5,000 a year. Additionally, non-communicable diseases like heart attack and stroke cause 45 percent of medical referral patients to need immediate health care. These diseases are responsible for seven in 10 deaths in the commonwealth.
The 500 Sails project aims to improve the overall health and well-being of the indigenous population by encouraging widespread participation in traditional proa construction and sailing. Promoting local maritime traditions will enhance Chamorro culture and bring economic benefits to reducing poverty in the Northern Mariana Islands.
Health problems in the Northern Marianas "are closely tied to modern sedentary lifestyles, high-carbohydrate diets, and the far-reaching consequences of poverty," says Peter Perez, 500 Sails executive director.
The 500 Sails project was presented with a three-year developmental grant by the Social and Economic Development Strategies program and was met with broad public support. The grant is a part of the U.S. Congressional Native American Program Act of 1974, which promotes economic self-sufficiency of indigenous populations. Benefits of the program directly impact the local residents, as 500 Sails connects communities to their natural and cultural environment.
"This is not a giveaway program," says Perez. Rather, participating individuals will help build and finish the proas and take water-safety courses to properly prepare for maritime activity.
By promoting the use of proas, Chamorros will have greater access to inter-island transportation and off-shore fisheries, improving physical health and diets.
Economically, the program will open employment opportunities and increase tourist activity, an industry that employs about a quarter of the workforce and accounts for nearly one-fourth of the commonwealth's GDP. With a very young population and 11.2 percent unemployment as of 2010, strengthening employment in the tourist industry will help stimulate economic growth and prosperity.
The 500 Sails program addresses what acting Governor Ralph Torres views as the "three fundamental potholes toward prosperity — jobs, opportunity, and health." By addressing these underlying issues of poverty in the Northern Mariana Islands, the fleet created by the project will navigate the Chamorro people out of poverty and toward cultural and economic prosperity.
– McKenna Lux
Photo: Flickr
https://borgenproject.org/wp-content/uploads/logo.jpg
0
0
Borgen Project
https://borgenproject.org/wp-content/uploads/logo.jpg
Borgen Project
2016-11-24 01:30:54
2020-05-09 11:46:26
500 Sails: Poverty in the Northern Mariana Islands