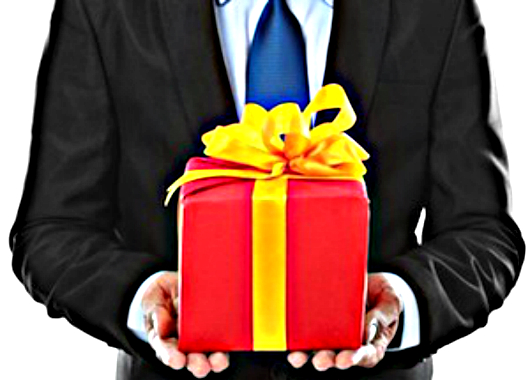 There is overwhelming kindness in this world despite the cynics who doubt its existence. Kindness admires charitable work, but many people are unaware of the job opportunities afforded to them for pursuing that line of work. There is a strong drive for schools to support charitable organizations and give students a taste for it through volunteering.
Volunteering through schools is a wonderful way for students to network. More often than not, they learn a great deal about themselves by doing so. Maybe this is the kind of work that those great minds will want.
But, in order to get those kinds of jobs after volunteering, one must be adaptable. Change is the only way to make a positive difference, and to be open to change is to be open to new ideas. The job will always be a learning experience.
Also, reading and writing, no doubt, are very important skills. There are reasons why these are taught at such an early age. Those who write well and practice their writing often will be able to successfully compose reports and evaluations and better communicate with donors, grantees and colleagues. Also, analyzing proposals and interpreting data will have to be done in order to better communicate results. Communication skills as well as research skills are a must. Those who are best able to communicate their positions as well as stay informed in their field have a significant advantage.
Another qualification, of course, is the ability to comply with the law. There are laws that govern philanthropic associations specifically at all levels. The California Nonprofit Act of 2004, for example, states "Charitable corporations with assets of $2 million or more must prepare annual financial statements audited by an independent certified public accountant (CPA). The statements must use generally accepted accounting principles. The independent CPA must follow generally accepted auditing standards." While, this particular kind of law might not be needed for every philanthropic position, it is useful to know that there are existing regulations.
There are many corporate philanthropy jobs, and people with all different skillsets are qualified for them. Here is a list of jobs that one can expect to find as an advocate for, and prospective employee of, a philanthropic association:
Grants Management: Director of Grants Management, Grant Manager
Charitable organizations receive grants as donations and give grants in return for advocacy, and it is up to these people to manage that money and keep it in check. Directors are generally more concerned with long-term planning and strategies for the future. The managers monitor grants and maintains grant reports.
Research Director, Associate, Librarian
They are in charge of researching and preparing reports pertinent to the organization that they represent. They assist all other employees in being fully informed of changes that occur within their concerns.
Director of Donor Services, Advancement Officer, Gift Planning
Donors, especially those who routinely give large sums, ideally wish for returns on their investments. Those returns can be in the form of tangible gifts or maybe a detailed report on where their money is going. This is yet another department that manages the foundation's assets.
Human Resources: Receptionist, Office Manager, Recruitment Official, Computer Professionals, Director of Informational Services
These positions can be found in most large corporations, even nonprofits! These administrators manage the day-to-day life of the company or organization ensuring that information is distributed to other employees, donors, volunteers — anyone involved.
Communications/Public Relations
These are the people in charge of distributing information to the public regarding their cause/foundation whether they are snail-mail flyers or brochures in a hotel.
Program Director, Program Officer, Program Associate
Similar to the Grants Management personnel, they are in charge of analyzing grant proposals and managing grant making programs. They also conduct background research and help to organize and manage events put on by the foundation.
Finance
They manage assets and accounting, work with the treasurer and deal with all financial statements. So, when the foundations want to give a grant in exchange for advocacy, they go through this department.
Senior Management and Foundations Board
They oversee the inner-workings of the entire association. They have the uppermost abilities to make strategic decisions. A first-time jobseeker might not pursue this kind of position, however it is important for them to understand exactly what their position is in relation to other employees.
– Anna Brailow
Sources: California Registry of Charitable Trusts, Law Crossing, Philanthropy Network
Photo: VolunteerHub
https://borgenproject.org/wp-content/uploads/logo.jpg
0
0
Borgen Project
https://borgenproject.org/wp-content/uploads/logo.jpg
Borgen Project
2015-07-08 08:07:52
2020-07-10 20:07:06
Jobs in Corporate Philanthropy and How to Get Them