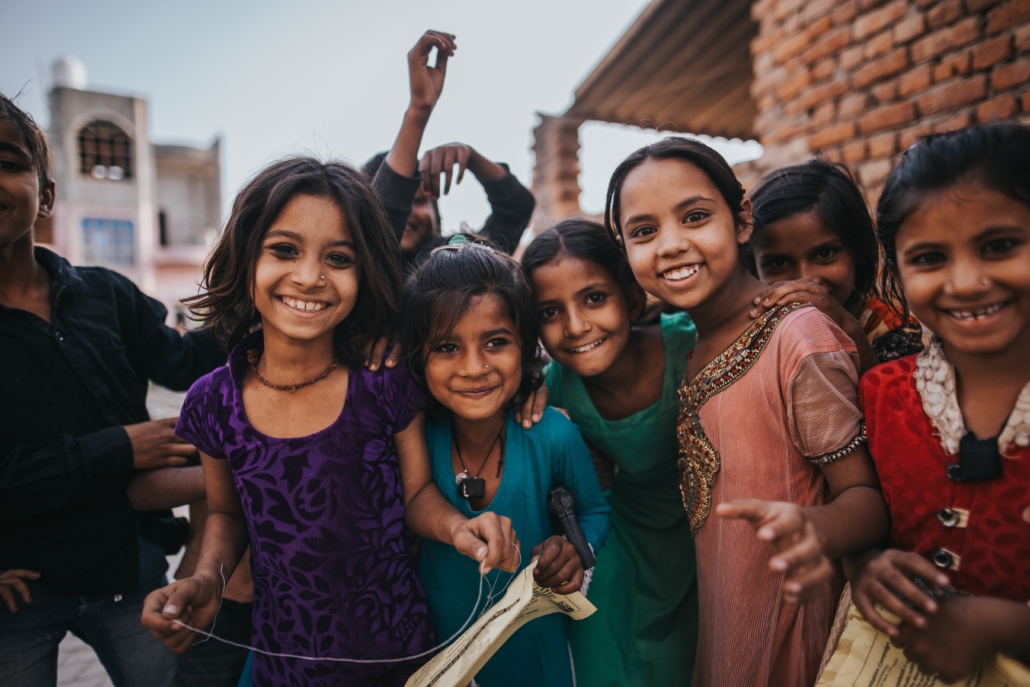 The International Children's Peace Prize, which was launched in 2005 by KidsRights, recognizes young people who are actively fighting for children's rights. The mission behind the award is to provide children with a platform where they can express their ideas, stories and personal involvement so that more children can gain access to the basic human rights they deserve.
Each year, the winner of this prestigious award receives a study and care grant and a platform to promote their ideas to help other children around the world. Also, KidsRights invests £100,000 in a project fund in the winner's area of work in their home country.
Here are three children who have won the International Children's Peace Prize.
3 International Children's Peace Prize Winners
Nkosi Johnson was the first winner of the International Children's Peace Prize, receiving the honor posthumously. The statuette that the organization gives out each year is named in his memory. Johnson was born HIV positive and died at the age of 12. However, in his short life, he actively fought for his and other children's right to attend school and be treated equally. He opened a home for poor mothers and children with HIV/AIDS and encouraged the South African government to provide HIV/AIDS mothers with treatment options.
At age 5, Om Prakash Gurjar and his family were forced to work on a farm to pay off the money his father owed to his landlord. Gurjar only received two meals a day and was beaten on a daily basis. He was not able to pursue his education further because he was working many hours a day to help his family. However, when he turned 8 years old, he was rescued by Kailash Satyarthi who was part of the Bachpan Bachao Andolan. This organization educated Gurjar about children's rights and he received an opportunity to continue his education. At this point, he started advocating for the rights of other children and through many activities raised awareness for children's rights and the importance of education. By the time he turned 12 years old, he was elected Chair of the Child Parliament of his school. When his school started demanding fees from parents, he sued and won a court case which required the school to refund his parents in his full. Gurjar won the International Children's Peace Prize in 2006.
Kesz Valdez became the first Southeast Asian to receive the International Children's Peace Prize. At a young age, he was surrounded by poverty. When Valdez was just 2 years old, his abusive father forced him to collect garbage to earn money. At the age of 4 years old, he ran away from home and ended up begging on the streets. The turning point in his life came when he fell into a burning pile of garbage at a dump site and a social worker took him to the hospital. From that point on, the social worker took care of

Valdez

and took him under his wing. He got the opportunity to go to school for the first time and made the most of it.But he never forgot his roots. Once he was in a position to do so, he began distributing gifts to children living on the streets. This is how 'Gifts of Hope' started which signified

Valdez's

first step in advocating for children's rights. Gifts of Hope started with only seven boxes during its first year and now about 1,000 boxes are distributed every year.
Each year, the International Children's Peace Prize recognizes children that have done extraordinary things to change their own destinies as well as help other young people around the world. 
– Komalpreet Kaur
Photo: Unsplash
https://borgenproject.org/wp-content/uploads/logo.jpg
0
0
Kim Thelwell
https://borgenproject.org/wp-content/uploads/logo.jpg
Kim Thelwell
2019-04-11 13:38:15
2019-04-11 13:45:08
3 International Children's Peace Prize Winners