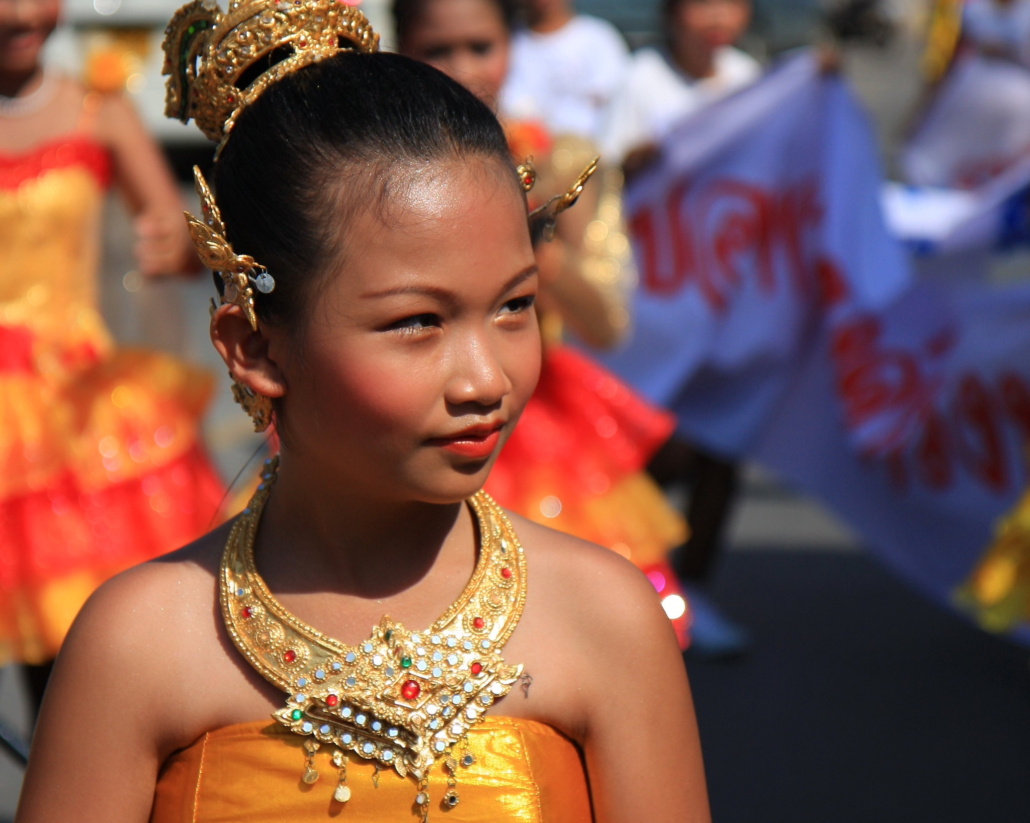 Female genital mutilation (FGM) is the practice of partially cutting or eliminating a female individual's genitalia. According to the World Health Organization (WHO), this tradition does not present any beneficial effects for women and can put them in danger due to unsanitary-cutting practices.
Muslim communities in Thailand (5-8% of the total population) consider FGM a ritual practice for female newborns after birth. Thailand's health ministry turns a blind eye to cutting and relates the practice to culture; thus, it does not emphasize the harm that FGM causes.
Type IV Female Genital Mutilation in Thailand
Female genital mutilation in Thailand falls under type IV of the WHO classifications system. It is the least dangerous invasive process; it still involves cutting, incising and piercing of flesh, but it does not remove the clitoris.
Other types, I and II, involve partial or total removal of the clitoris and labia. Type III involves the vulva being sutured closed, meaning that during intercourse and childbirth, women must be cut open, creating life-threatening scenarios.
Practitioners argue that the consequences of type IV FGM are the least severe and that people should not consider it mutilation. However, Nawal Nour, the director of the Global Women's Health Center at Harvard Medical School, argues that type IV can still create short and long-term consequences, from excessive bleeding and difficulty urinating to infertility.
Understanding the Risks
An issue Thailand faces is that practitioners believe smaller cuts are less harmful. In reality, they are just as dangerous; even a smaller cut inflicts pain and carries a high risk of infection. Botched jobs can lead to hemorrhage, infection, sepsis and death.
WHO has stated that invasive intervention of the female body violates the human rights of girls and women. Additionally, FGM reflects deep-rooted inequality between the sexes and the violation of minors. In Southern Thailand's Yala, hospitals have nurses and doctors who regularly cut the genitals of newborn Muslim girls.
Since no one documents cutting in Thailand and the procedures occur during infancy, some women do not know they have experienced FGM until much later in life. Thus, most women who have undergone the procedure do not see consequences, leading some women to think that it is not harmful and helps reduce sexual desire.
Women and girls remain the most vulnerable populations worldwide, partly due to gender inequity and sexual and gender-based violence. Although the practice is against WHO guidelines, Thailand's government has not prioritized prosecuting FGM.
Solutions
The Asian Pacific Resource and Research Centre for Women (ARROW) is fighting to end female genital mutilation. ARROW's goal is to engage with religious scholars who can influence communities positively and urge governments, including Thailand's government, to end FGM. Advocating for change should help stop girls in Thailand and across Asia from undergoing the procedure. The global focus of FGM has ignored Asia; ARROW's work to eliminate FGM can change this and cause fewer women to be victims of cutting.
People across the globe practice FGM every day, both secretly and openly which results in women suffering painful consequences. Although people have traditionally thought of FGM as a practice that occurs in African countries, women in Asia are subject to the same pain. However, with the help of NGOs like ARROW, female genital mutilation in Thailand should disappear.
 – Yv Maciel
Photo: Flickr
https://borgenproject.org/wp-content/uploads/logo.jpg
0
0
Jennifer Philipp
https://borgenproject.org/wp-content/uploads/logo.jpg
Jennifer Philipp
2023-02-02 01:30:57
2023-01-31 07:42:19
Female Genital Mutilation in Thailand