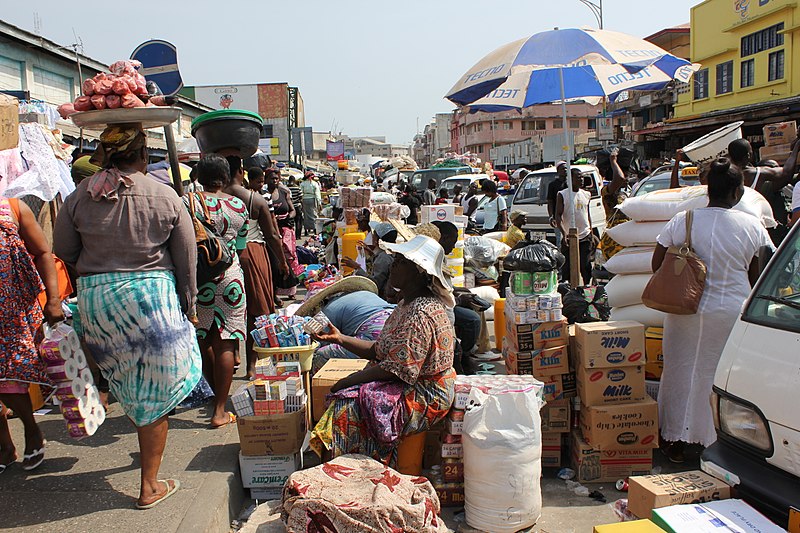 The West African nation of Ghana is grappling with a widespread, decades-long poverty crisis, predominately in rural areas of the country. According to the World Bank, 20.5% of Ghana's population lived below the international poverty line in 2022. In particular, elderly poverty in Ghana has become a growing problem due to factors including a rapidly aging population and low birthrates. However, the nation is working to combat the problem and provide relief for some of its most vulnerable citizens.
Trends that Contribute to Elderly Poverty in Ghana
Elderly Poverty in Ghana, as elsewhere, affects the health and quality of life of citizens 60 years of age and older. According to the Ghana Statistical Service (GSS), Ghana's elderly population was close to 2 million in 2021, a figure almost 10 times higher than that recorded in 1960. Furthermore, the GSS's 2021 Population and Housing Census indicated that more than 25% of Ghana's elderly live in multidimensional poverty, meaning that they lack access to several essential resources and services like clean water, a secure food supply, reliable housing and health care. Notably, elderly multidimensional poverty rates reportedly ranged from 8.8% in the region of Accra, Ghana's capital city, to 53% in the rural Savannah Region.
As Ghana's social infrastructures confront rising elderly poverty rates, health care, especially, is struggling to meet the needs of the country's population. As of 2021, elderly citizens accounted for about 7% of Ghana's population, one of the highest proportions in sub-Saharan Africa. Expected to rise, this figure is, in part, the result of recent increases in life expectancy due to factors including increased urbanization and increased access to family planning services. Yet, as Ghana's elderly population grows, the demand for access to services such as health care also increases.
Impact on Living Standards
Lack of access to vital necessities such as nutritious food, clean water and health care puts individuals at greater risk of poor health and communicable disease. Many elderly citizens are living with at least one illness or chronic condition and have become burdened by increased medical expenses and financial instability. Some have become dependent on their families for care and support while others who are unable to find employment turn to informal work, such as begging, to provide for themselves and their families.
Addressing Elderly Poverty in Ghana
Care 4 Aged Outreach, a non-governmental, Ghana-based nonprofit, is working to provide support for elderly Ghanaians living in poverty, and are unable to care for themselves due to age or illness. The organization's volunteers offer home visits and free services such as cooking, housekeeping, laundry and medical assistance. Its efforts include enabling school-aged children, who would otherwise be responsible for caring for their loved ones, to return to the classroom.
The Livelihood Empowerment Against Poverty (LEAP) program, founded in 2008, also provides cash transfers to households with elderly residents. Additionally, the National Health Insurance Scheme (NHIS), established by the Government of Ghana in 2003 and updated in 2012, is working to ensure access to quality health insurance and care for all Ghanaians, including elderly citizens.
Looking Ahead
These initiatives are providing vital relief for elderly Ghanaians living in poverty. Still, the complex and multi-faceted nature of the issue highlights the need for more effort. Ongoing trends suggest that continued work and support can potentially resolve the problem of elderly poverty in Ghana, thereby creating a brighter future for the country's aging population and youth alike.
– Nicholas DeLuca
Photo: Wikimedia Commons
https://borgenproject.org/wp-content/uploads/logo.jpg
0
0
Saiesha
https://borgenproject.org/wp-content/uploads/logo.jpg
Saiesha
2023-07-17 07:30:13
2023-07-15 02:34:21
Combating Elderly Poverty in Ghana