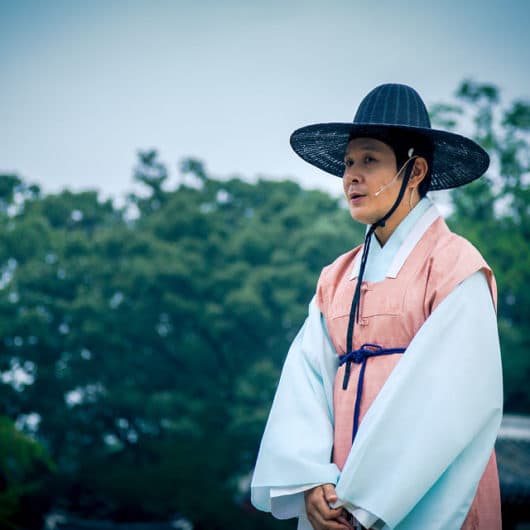 South Korea is home to beautiful great plains, cherry blossom trees and charming architecture of centuries worth of history and many other awe-inspiring attractions.
Along with its rich cultural heritage, the average life expectancy in South Korea is rising rapidly due to advanced medical and technological innovation.
This list of 10 facts about life expectancy in South Korea articulates the importance of the nation's universal health care system and how it contributes to the rising impoverished elderly population and the rapidly increasing average life expectancy.
10 Facts About Life Expectancy in South Korea
The National Institute of Biomedical Information conducted a study that researched the cause of life expectancy in South Korea increasing over the past few decades. The study compared life table data and mortality statistics to observe the age and cause-specific contributions to life expectancy. It concluded that the rapid increase of life expectancy in South Korea can be attributed to the reductions in infant mortality rate, cardiovascular diseases (especially stroke and hypertension diseases), stomach cancer, liver cancer and tuberculosis through the advancement of medicine and technology.
With life expectancy increasing at a rapid rate, the quality of life also contributes to its growth. South Korea achieved a universal health care plan called the National Health Insurance Program that allows medical aid to anyone who needs it without worrying about cost. In 2010, all private insurance companies were integrated into the National Health Insurance Program.
Funding for the National Health Insurance Program comes from contributions, government subsidies and tobacco surcharges. Employee insured individuals are required to contribute 5 percent of their salary. Self-employed individuals' contributions are based on their level of income. The contributions calculations take into account gender, age, motor vehicle and private property of an individual. Those living on islands or remote areas have reduced contribution percentages.
The Medical Aid Program covers about 3.7 percent of the South Korean population. It was established in 1979 for low-income households and provides paid expenses for those who could not afford high medical costs. After 2004, the program expanded to cover rare and chronic disease and those under the age of 18. It is jointly funded by the local and federal government, with the local government choosing beneficiaries based on a set of criteria set forth by the South Korean Ministry.
Nongovernment organizations such as the Federation of Evicted People of Seoul (FEPS), the Federation of National Street Vendors (FNSV), the Korean Coalition for Housing Rights (KCHR), the Korea Centre for City and Environment Research (KOCER) and the Korea National Association of the Urban Poor focus attention on low-income areas and housing difficulties. They aim to secure housing of tenants and demand that the government stops evicting residents from their homes without offering proper compensation. These organizations also take action in the form of public demonstrations in front of government buildings, lectures with different approaches to solving housing crises and host anti-eviction movements.
An international team of scientists in the summer of 2017 predicted that by 2030, the life expectancy of women and men in South Korea on average would rise up to 90 and 83, respectively. However, according to the OECD, older adults over the age of 65 still live in poverty. A survey concluded that 48.6 percent of the elderly were in poverty, the highest level of the 36 OECD countries.
Elders who live in poverty are not in absolute poverty, but relative poverty. They live below 50 percent of the South Korea median income. With access to universal health care and free treatment, they are able to live longer due to easily accessible medical intervention.
With the ideals of Confucianism fading away, the traditions of filial piety disappear along with it. Many elders refuse financial support from their children because they do not want to burden them. Those over 65 with social security often live on most of their meager monthly pension.
Almost a quarter of the impoverished elderly live in isolation and many commit suicide in fear of being a burden to their family. This results in high levels of depression, anxiety, and loneliness.

S

outh Korea has the 10th highest rate of suicide in the world and elderly suicide has risen from 34 per 100,000 people in 2000 to 72 per 100,000 people in 2010.
Facilities such as the Buddhist temple that offers free lunches in Tapgol Park in Seoul serve about 140 people a day. The economy and market strain possibility of elders finding work, resulting in them begging for food or waiting in long lines in facilities such as the one in Tagpol Park. Some elders will work past the retirement age in order to live with basic necessities such as food and water because monthly pension plans are not sustainable enough.
These 10 facts about life expectancy in South Korea show that the majority of the impoverished people in the country are from the elderly community.
Despite the fact that the elderly live on low pension wages in poor living conditions, they also receive universal health care that covers medical expenses.
The list above highlights how the universal health care system in South Korea affects growing impoverished, elderly population and how does it increase the life expectancy and improves living conditions in the country.
– Aria Ma
Photo: Flickr
https://borgenproject.org/wp-content/uploads/logo.jpg
0
0
Kim Thelwell
https://borgenproject.org/wp-content/uploads/logo.jpg
Kim Thelwell
2018-12-30 13:30:28
2019-12-02 15:45:15
10 Facts About Life Expectancy in South Korea