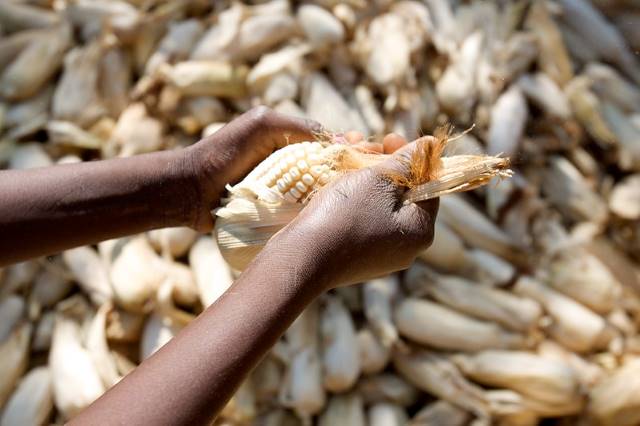 Aside from a vacation spot, The Bahamas is home to approximately 388,000 people, 12.5% of whom are in poverty. Living in poverty presents secondary challenges such as food insecurity. Food products in The Bahamas come with a noticeable price tag. This is because the island imports nearly 90% of these items. Expensive food prices not only affect the economy and any employment opportunities arising from local agriculture but also alienate those who cannot afford these food prices. As a result, food insecurity in The Bahamas is a significant issue that requires addressing.
Statistics Behind Food Insecurity
According to the Food Insecurity Experience Scale (FIES), 21% of people experienced food insecurity in The Bahamas during 2017. This means that almost a quarter of Bahamians experienced a lack of consistent access to adequate food to lead a healthy life, whether through missing meals or being unable to consistently afford quality food products.
This is largely a result of a weak food and agricultural infrastructure and a heavy reliance on imports. Food and agriculture contributed to less than 1% of The Bahamas' GDP in 2018. This leaves the vulnerable population largely at the mercy of import prices. It also often puts Bahamians in a position where they may not have consistent access to quality food and food products.
The COVID-19 pandemic exacerbated and shed light on the existing challenges in The Bahamas. As a heavily tourism-dependent economy, many people found themselves without work and without a consistent income. This made it increasingly difficult for people to afford the food prices arising from the globally disrupted supply chain.
The Bahamas Feeding Network
The Bahamas Feeding Network uniquely stands out from the crowd when addressing food insecurity. Operating more as a channel, BFN works to coordinate and distribute resources among its member organizations. BFN and its member organizations organized finances, feeding programs, food and non-food supplies, making the fight against food insecurity more effective.
BFN also works to improve communication between different organizations. It is developing a database with times and locations of feeding programs while identifying the most underserved areas in The Bahamas.
In 2013, BFN had 13 member organizations. Now, it has more than 100 feeding centers and programs. Through frequent partnerships with Rotary Clubs, The Bahamas Feeding Network is able to mobilize resources and financial support for organizations fighting food insecurity.
BFN and the Rotary Club donated money to Hands for Hunger, an NGO dedicated to distributing food to disadvantaged people. Thanks to this funding, the organization was able to distribute food vouchers to 100 families in March 2021. BFN also receives support from the Chinese ambassador.
National Food Distribution Task Force
BFN joined forces with the Government of The Bahamas and several NGOs to form the National Food Distribution Task Force (NFDTF). The task force through majority government funding targeted people impacted by the COVID-19 pandemic. Each participating NGO delivered food relief to Bahamian residents in the form of food parcels and vouchers. Within the first official month of its formation in June 2020, the task force was able to assist more than 76,000 people.
BFN uniquely approaches the fight against food insecurity in The Bahamas. Mobilizing support and organizing and distributing resources among the many organizations addressing this specific issue creates a grid of cooperation that maximizes the effectiveness of members' efforts.
– Owen R. Mutiganda
Photo: Flickr
https://borgenproject.org/wp-content/uploads/logo.jpg
0
0
Jennifer Philipp
https://borgenproject.org/wp-content/uploads/logo.jpg
Jennifer Philipp
2021-12-21 01:30:09
2022-03-04 05:37:46
Fighting Food Insecurity in The Bahamas