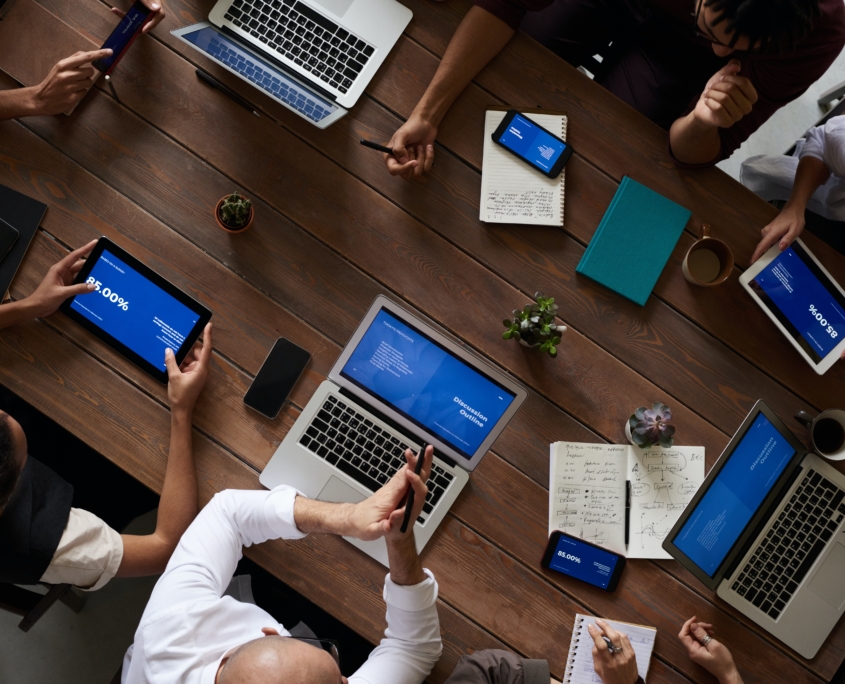 Serbia's technology industry is growing, and recently it received a ranking of the 40th globally in exporting software. The growth of this sector has improved the country's economy. Additionally, students receive encouragement to participate in higher education, especially in computer sciences and engineering. The hope is that an increase of startup companies in the technology sector will continue to stimulate local economies and boost Serbia's position globally.
Employment in Serbia
In 2018, Serbia had an unemployment rate of 14.8%, an increase from the past years. Furthermore, in 2016, the Serbian Statistical Office recorded a total youth unemployment rate of 44.2%. One of the reasons for these high rates is the education system. Despite having nearly a 90% graduation rate from high school, Serbia's education does not provide the workforce with the proper tools to meet its economic needs.
These factors led to the National Employment Action Plan for 2020, which concentrated on youth employment and workers with lower educational levels. However, Serbia's technology sector requires a significant number of highly skilled and educated professionals to further technological advances through knowledge and inventions. Since this sector is the most important in the country, the government is currently focusing on higher education in Serbia to produce more highly skilled workers, specifically software engineers.
The Education System
To support Serbia's technology sector, the government has dedicated nearly $80 million to science and technology centers. Additionally, it plans to provide schools in Serbia with almost $85 million in funding for better internet connections and equipment such as computers and software.
The education system has already received credit for producing many software engineers in Serbia. Children start programming early, with computer science classes starting in fifth grade and continuing into high school. Also, students who wish to pursue an education in STEM have the opportunity to attend one of the 80 high schools in Serbia that specialize in computer science and electrical engineering. Every year, more than 3,300 software engineering students graduate from colleges in the country, and the number of graduates is increasing every year.
In 2019, Serbia's economy grew by more than 4% but stagnated in 2020 due to the COVID-19 crisis. Serbia's technology industry had more than 2,000 firms in 2017, a large increase from 700 in 2006. Furthermore, the industry revenue nearly doubled during that period. Google has started supporting Serbia by using its Google Developer Launchpad, which helps technology communities and startups in countries aiming to develop further.
Serbian Startups
Nordeus, a self-funded game developer, began in Belgrade, Serbia. Soon after, the company gained recognition for producing one of the most popular online sports games, which took in a yearly amount of $75 million. In addition, the startup Seven Bridge Genomics has raised more than $100 million and is bringing together scientists who research on finding therapies in order to cure cancers. The company employs the largest number of bioinformaticians in the world within the private sector. Additionally, the crowd-funded startup Strawberry Energy invented smart benches which provide Wi-Fi as well as outlets to charge your phone. Strawberry Energy started with benches in Belgrade but has already expanded into 17 countries.
Serbia's technology industry has the potential to fight the country's economic stagnation. Therefore, the government is supporting the technology and startup community with investments and improvements in the education system. Due to these measures, Serbia hopes to see a rise in employment and economic growth rates, hoping to lift people out of poverty in the country.
– Sarah Kirchner
Photo: Pexels
https://borgenproject.org/wp-content/uploads/logo.jpg
0
0
Jennifer Philipp
https://borgenproject.org/wp-content/uploads/logo.jpg
Jennifer Philipp
2021-03-12 07:30:34
2021-03-09 08:08:20
What Serbia's Technology Industry can do for its Economic Situation