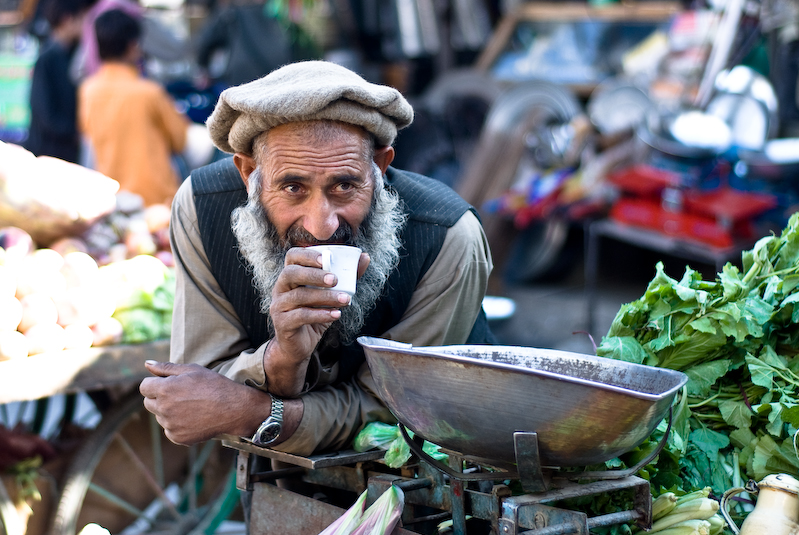 Locust swarms ravaged Pakistan in early 2020, overwhelming the agricultural industry. Like many less developed countries, agriculture composes a large portion of Pakistan's economy. Agriculture alone creates 24.4 percent of GDP and 42.3 percent of the total labor force. Pakistan's exports also rely on agro-based industries, such as cotton textile processing. As the fourth largest cotton producer in the world, cotton related products in Pakistan provided $11.7 billion of $24.7 billion in total exports last year. Improving preparedness and reducing disaster risk in Pakistan is crucial for national poverty eradication.infrastructure.
Disaster Risk Reduction in Less Developed Countries
Less developed countries (LDCs) are particularly vulnerable to disasters. One study suggested that the efforts aimed at reducing poverty and mitigating disaster risks are interconnected. Removing the loss from natural disasters would remove 26 million people from living in extreme poverty (defined as those who live on $1.9 per day). Poor people and poorer countries are highly vulnerable during natural disasters as they cannot regain societal norms back as effectively as more affluent nations.
Another report from the U.N. OHRLLS summarizes the measures of disaster risk reduction in LCDs and deduces that aims should minimize vulnerabilities and strengthen resilience in LDCs. The initial step taken by most LDCs to reduce the devastating impact of natural disasters is integrating the institutional infrastructure.assessment.
Disaster Risk Reduction in Pakistan
Before the recent locust swarms, natural disasters, including floods, earthquakes, landslides, drought and monsoons have already been an issue in Pakistan's development. Monsoon season in 2018 alone caused 134 deaths and 1,663 houses to be damaged. Earthquakes in 2005 caused over 80,000 deaths in Pakistan. This staggering number was largely attributed to the low capabilities of emergency services after the earthquakes.
In 2007, Pakistan established the national disaster emergency system. The National Disaster Management Authority (NDMA) was placed in charge of general operations for disaster response.
Five years after the foundation, NDMA's investment in disaster assessment reached $1.4 billion. That large amount of funds generates plenty of room for reducing disaster risk in Pakistan. Specifically, it allows the development of a monitoring and forecast system across the nation, which collects and consolidates data for disaster assessment.
International Efforts
International organizations developed projects for reducing disaster risk in Pakistan based on the Sendai Framework of Disaster Risk Reduction. This framework sets four priorities to embrace an improved disaster response: a better understanding of disaster risks, wider governance in risk management, improved ability in ex-post disaster recovery and greater investment in resilience development.
Based on these principles and priorities, the projects for disaster risk reduction in Pakistan cover varied issues. The World Bank offered $4 million to establish early forecast systems, ensuring Pakistan would have access to crucial disaster assessment information. Further international aid (£1.5 million) was offered from the U.K. to promote local safety and resilience culture through education and innovation. The U.N. provided the largest investment of $46 million to ensure disaster preparedness and other measures are the priority in policy implementation at every level.
Moving Forward
These efforts by the Pakistani government and other international organizations have improved the nation's ability to prepare for and respond to natural disasters. This work has reduced the significant impact disasters generally have on the impoverished. Moving forward, it is essential that disaster risk reduction projects continue to grow, as new methods and technologies become available.
– Dingnan Zhang
Photo: Flickr
https://borgenproject.org/wp-content/uploads/logo.jpg
0
0
Lynsey Alexander
https://borgenproject.org/wp-content/uploads/logo.jpg
Lynsey Alexander
2020-04-03 10:00:56
2020-04-04 09:48:29
Reducing Disaster Risk in Pakistan