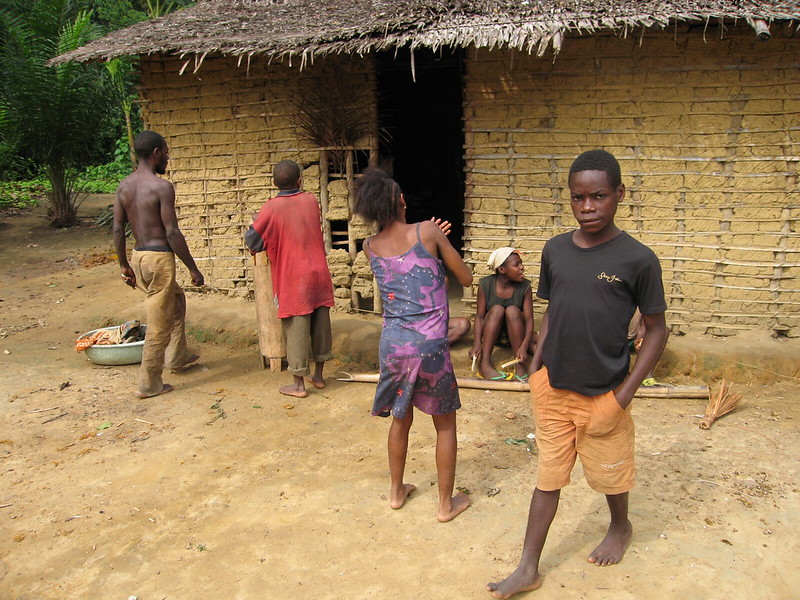 The Anglophone Crisis in Cameroon has internally displaced half a million people. Many are seeking refuge in forests with little access to medical care and portable water. Only recently has the world acknowledged the crisis, despite three years of growing human rights abuses driving the country to the brink of civil war.
The Makings of a Disaster
French and English are the official languages of Cameroon, which consists of 10 semi-autonomous regions. However, the Northwest and Southwest English-speaking regions have felt marginalized by the central government for decades.
Anglophones make up 20 percent of the population and have long complained of few job opportunities and the predominance of Francophones. When the government assigned French-speaking teachers and judges to anglophone schools and courts, anglophone lawyers and teachers felt that it violated their rights, leading to peaceful protests in 2016.
Government security forces responded by killing four protestors and arresting around 100, including several anglophone leaders. The government even banned civil society groups seeking a peaceful solution.
Escalating the Crisis
In 2017, an anglophone separatist group declared a new independent state called Ambazonia. In a pro-Ambazonia demonstration, security forces killed 17 people. The Borgen Project interviewed Mausi Segun, executive director of Human Rights Watch (HRW) in Africa, who said, "If anyone is putting the abuses on both sides on a scale, the government has the upper hand. They have the most effective military equipment."
Security forces have killed unarmed civilians and burned down villages. Meanwhile, authorities are arresting civilians on suspicion of supporting or belonging to the separatist movement. A number of those held on suspicion are undergoing torture.
Dr. Christopher Fomunyoh, a Regional Director at the National Democratic Institute told The Borgen Project that authorities are catching civilians in a web of violence and mistaken affinity. "They can be arrested for not having their identification card," he said.
As authorities hold anglophones in detention without trial, lose property and loved ones, resentment and distrust in the government is growing, fueling the grievances of the separatist movement. "We're concerned the government is throwing the military, and arms and ammunition at a problem that is beyond just a military one," Segun said.
Armed separatists have committed unlawful abuses as well, including killing security forces, kidnapping students and burning down approximately 36 schools. The International Crisis Group reported the killing of 235 soldiers, along with 1,000 separatists and 650 civilians.
Although one can blame the Anglophone Crisis on a failure of governance, Fomunyoh said that it is no longer a governance issue, "It's now one of political insecurity."
International Response
Cameroon now has the sixth-largest displaced population in the world. A wider conflict could threaten the entire region, impacting bordering countries such as Chad and Nigeria, who are fighting Boko Haram alongside Cameroon.
In March 2019, after three years of growing systematic violence, the U.N. human rights chief told the Cameroon government that its violent response will only fuel more violence and the U.N. Security Council (UNSC) held its first meeting on the crisis in the following May. The E.U. called on Cameroon's government to initiate a dialogue with armed separatists and Switzerland agreed to act as a mediator.
Fomunyoh said that countries may have been slow to respond because they expected African organizations to intervene. The African Union (A.U.) is one such organization, which has intervened in precarious situations before, including South Sudan's recent crackdown on protestors. The A.U. called on Sudan to restore civil law and expelled the country from the Union. Although the A.U. has endorsed Switzerland's peace talks, it has yet to take further action.
Solutions
Fomunyoh said that there are three divided propositions to the Anglophone Crisis, "The Amba boys who want separation, those who want a federation and those who believe the status quo is fine the way it is," however, the first step should be to end this violence.
All parties need to agree to a cease-fire, separatists need to allow children to go back to school and the government should release anglophone prisoners so they can be part of finding a solution. Although the idea of federalism has almost become taboo, Human Rights Lawyer Felix Agbor Nkongho strongly believes it would appease all sides.
"People would have a separation of powers. People would have the autonomy," said Nkongho. However, the government has made promises in the past it did not keep.
Cameroon's previous federation dissolved in 1972 under the same government. So, promises to implement any agreement will not mean anything unless the government regains trust. Segun believes this can start by holding those guilty of human rights abuses accountable. "To sacrifice justice on the order peace would only lead to more violence and a crisis later, if not immediately."
Preventing a future crisis also requires healing from the trauma, which is Fomunyoh's biggest concern. If the country does not make investments in healing, it could threaten future security by creating an environment where corruption thrives.
"When you have dead bodies in the street when that becomes the norm, then other abuses like assault, rape, theft, are pale in comparison," said Fomunyoh. The Anglophone Crisis can become much direr and have unintended long-lasting consequences.
International solidarity helped South Africa's struggle against apartheid. The AU and UNSC helped resolve Côte d'Ivoire's post-election crisis. There is no reason that Cameroon cannot stop its Anglophone Crisis.
– Emma Uk
Photo: Flickr
https://borgenproject.org/wp-content/uploads/logo.jpg
0
0
Jennifer Philipp
https://borgenproject.org/wp-content/uploads/logo.jpg
Jennifer Philipp
2019-10-20 03:30:53
2020-01-08 15:31:14
The Anglophone Crisis in Cameroon