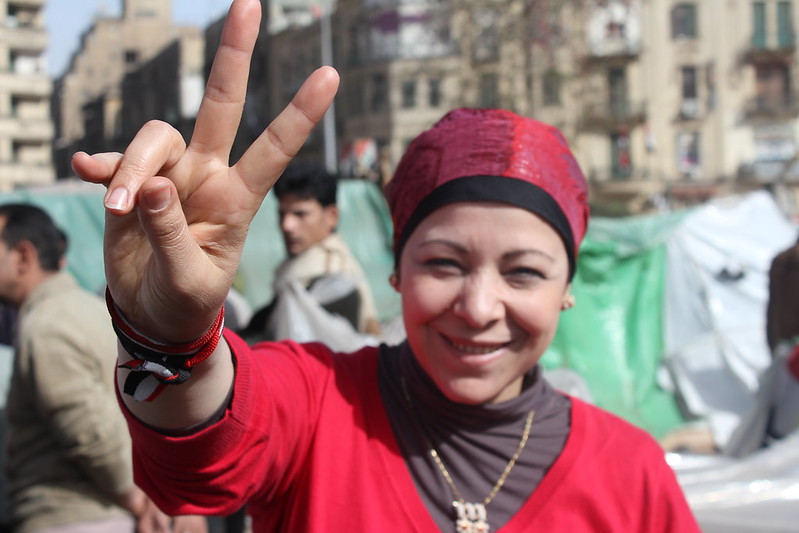 Although the advancement of women's rights in Egypt has faced barriers in the past, change is on the horizon. The World Economic Forum's 2021 Global Gender Gap Report notes progress in terms of gender equality. In particular, Egypt has made advancements for women in politics. A closer look at the country's policies and culture around women's political participation in Egypt will show how Egypt has garnered such success and point to the areas still in need of improvement.
Electoral Quota System in Egypt
Women in Egypt gained suffrage and the right to run for election with the 1956 Constitution. Before the 1979 elections, Egypt implemented a quota of 30 seats (9% of total seats in the People's Assembly) reserved for women. In 1984, 36 women held seats. Eventually, arguments arose against the quota and Egypt repealed it in 1987, leading to the decline of female representation down to just nine women out of the 454 members of the People's Assembly (2%) from 2005 to 2010. Over the next few years, Egypt reinstated the quota system and repealed it again. In 2014, Egypt implemented a new quota system, which includes non-gender-related quotas.
In 2019, Egypt amended the constitution to reserve at least 25% of seats in parliament for women, leading to a dramatic rise in women's political participation in Egypt. Women hold 162 seats in the new parliamentary term (2016-2021), making up 27% of parliament, marking the first time this percentage surpassed 15%. As a consequence, "Egypt now ranks 67th in the world for women's representation."
According to the Global Gender Gap Report of 2021, Egypt is one of three MENA (the Middle East and North Africa) countries that closed its Political Empowerment Gap between 20% and 22.7%, with all other countries at 15.1% or lower.
Voting Registration
Egypt now automatically registers voters once they turn 18, which has increased women's voting turnout. Although voter registration is about even now, there remain certain barriers that women voters face before turning in their ballots. Egypt requires "a valid digital passport, a valid ID card, or an invalid ID card that bears a valid identification number."
Although this seems protocol for most countries, women in Egypt face cultural challenges when presented with such requirements. Women are more unlikely to possess a valid ID card, and if they do have one, their husbands often hold onto the cards, which may prevent a woman from voting without her husband's permission. In order to ensure women's political participation in Egypt, Egypt must address these barriers.
UN Empowers Egyptian Women
Clearly, women are making great advances in the political realm in Egypt. Now, the challenge is to ensure women's representation goes beyond tokenism. The quota system Egypt implemented will increase numbers, but ensuring women's voices receive support goes beyond the election.
U.N. Women Egypt works to address all areas that impact women's lives in Egypt. Past initiatives have dealt with educational opportunities, economic empowerment, violence against women and political participation. One example of U.N. Women Egypt's advocacy for women's political participation in Egypt is its work with the National Council for Women (NCW) and partners to issue ID cards for women. The cards have stamps with the slogan "Your ID, Your Right."
Again, alongside the NCW, U.N. Women Egypt helped encourage women in 27 governorates to "vote and/or run for candidacy at the municipal level," reaching 35,000 women. As time passes, the number of women in political representation continues to increase.
Despite cultural difficulties, Egypt is making obvious efforts to include women in its policymaking. As the nation's efforts continue and women also rise up in the government, Egypt will move toward gender equality in its politics.
– Rachael So
Photo: Flickr
https://borgenproject.org/wp-content/uploads/logo.jpg
0
0
Saiesha
https://borgenproject.org/wp-content/uploads/logo.jpg
Saiesha
2022-05-22 07:30:23
2022-05-19 07:09:42
Women's Political Participation in Egypt