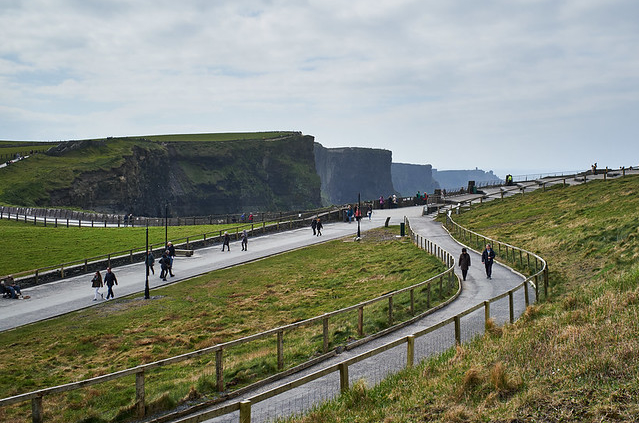 Ireland, with a population of approximately five million, has dedicated time and resources to alleviating poverty and hunger. The country's "A Better World" policy has been a focus of Irish Aid, the government's official foreign aid program. Ireland's foreign aid works closely with many countries, prioritizing countries in sub-Saharan Africa, through development partnerships with local governments and communities and other international aid programs.
Irish Aid
Ireland's foreign aid, better known as Irish Aid continues to provide development aid and assistance for the most impoverished communities in the world. The Humanitarian Programme Plan is one of the main sources of funding for Irish Aid's work with non-governmental organizations (NGOs). In 2020, the budget was more than €15.8 million in order to maintain strong partnerships with NGOs while providing humanitarian assistance and emergency relief.
The Rapid Response Corps (RRC) is a group of 120 highly trained members that goes to communities for emergency response aid and crisis management. Irish Aid formed Standby Agreements for the RRC with four U.N. humanitarian agencies: The U.N. High Commissioner for Refugees, the World Food Programme, the U.N. Office for the Coordination of Humanitarian Affairs and the United Nations Children's Fund. Working with these organizations, Ireland's foreign aid has resulted in more than 400 Rapid Response Corps deployments since 2007.
A Better World
Ireland's newest foreign policy, "A Better World," aims to promote sustainability and peace while providing developmental assistance and protecting human rights. Launched by Taoiseach Leo Varadkar and Tánaiste Simon Coveney, this foreign aid policy is an example of how the Irish government is committing itself to "reaching the U.N. target of allocating 0.7% of our GNI to official development assistance by 2030."
This new policy mainly focuses on gender equality, adequate governance and combating poverty. In addition, it aims to maintain partnerships with prominent aid programs and organizations to prioritize violence and conflict prevention, health and education, food sustainability and humanitarian crises. This policy will, therefore, ensure support to the most impoverished communities in the world through trackable funding, partnerships and emergency response.
Visible Impact
Because Ireland's foreign aid has provided support and resources for some of the world's impoverished communities, progress is visible. Irish Aid's successes are notable, including a recent project providing access to education for girls in Zambia through a partnership with Campaign for Female Education. The project has supported marginalized girls with resources, funding and training while also breaking down the barriers barring girls from their right to an education. Another prominent impact of Ireland's foreign aid is its commitment to clean and affordable energy. Irish Aid headed the National Cookstove Steering committee that provides cookstoves to individuals in Malawi as a solution to reduce deforestation and the health impacts of open fire cooking.
Irish Aid and the "A Better World" policy emphasize the importance of creating equal opportunities for impoverished communities by providing support to fight poverty and hunger as well as several other key global issues affecting the world today. Ireland has made immense strides in prioritizing foreign aid in the hope to join the fight for poverty alleviation.
– Caroline Pierce
Photo: Flickr
https://borgenproject.org/wp-content/uploads/logo.jpg
0
0
Kim Thelwell
https://borgenproject.org/wp-content/uploads/logo.jpg
Kim Thelwell
2021-05-05 07:31:06
2021-05-03 11:19:26
Ireland's Foreign Aid: A Better World