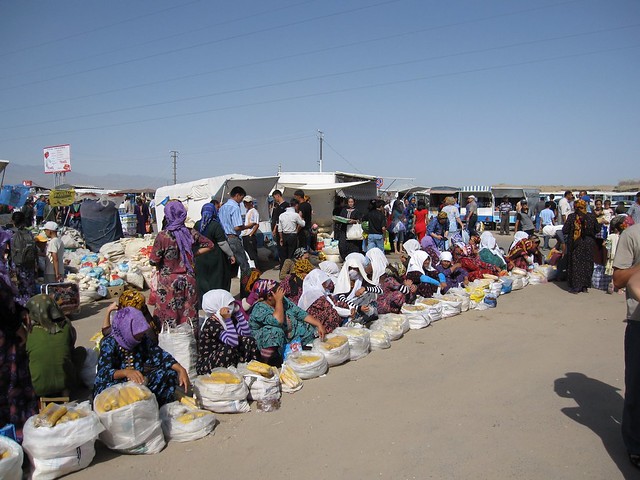 Turkmenistan is a landlocked country in central Asia with a long history of poverty. It is important to first identify the issues affecting poverty in the country, and then look at what is being done to address them. Here are ten facts about poverty in Turkmenistan:
10 Facts About Poverty in Turkmenistan
According to the Asian Development Bank, only 15 percent of the population used the internet in 2015. This statistic shows a lack of access to not only the internet and technology, but also to disposable income and affordable energy.
Also in 2015, the Turkmenistan currency was devalued by 19 percent, which was the first drop in almost seven years.  Bloomberg noted that Turkmenistan and neighboring nations would need to devalue the currency in order to keep their exports competitive.
Although the definitions for appropriate living standards defer in Turkmenistan, the World Bank reports that 58 percent of the population receives cash incomes below the official national minimum wage. According to the government, however, having 50 percent of the national median income indicates unacceptable living conditions; only 1 percent of the population falls below this line.
According to the World Bank, in 2016 the Gross Domestic Product (GDP) was $36.18 billion; in comparison, the United States' GDP is around $18 trillion.
Carbon dioxide emissions are also a good indicator of a country's development and urbanization. With a 2014 population of 5,466,241, Turkmenistan produced 12.517 metric tons of CO2 per capita. This high level of CO2 production — compared to a relatively small population — indicates unsustainable and slow development, as well as low access to clean energy sources.
There are only 26 registered refugees in Turkmenistan, but it is likely that this number is actually much higher. The United Nations Human Rights Commission once estimated 40,000 refugees in the nation but indicates that most of them have become naturalized citizens.
In 2011, Transparency International named Turkmenistan as the third most corrupt country in the world; this corruption is preventing genuine change that could reduce poverty in the nation.
According to the United Nations Development Program, Turkmenistan has an adult literacy rate of 99.6 percent, which is extremely high for a nation with such high poverty levels; this indicates strong education systems in the country.
In 2012, Turkmenistan adopted the National Climate Change Strategy, which aimed to develop more efficient resource use, a greener economy and lower carbon dioxide emissions.
According to the Turkmenistan government, 75 percent of the national budget was dedicated to the implementation of the National Programme (2007- 2020) on Improving Social and Living Conditions of People in 2012. This funding demonstrates at least an intention to improve the lives of Turkmenistan residents.
Based on these facts about poverty in Turkmenistan, the country has a lot of work to do. Plans need to be improved for reducing poverty, improving the standard of living and becoming more transparent as a nation. Government corruption also needs to be addressed before real change can be made.
Finally, Turkmenistan needs all the assistance it can get from organizations like the United Nations and the World Bank, as this will speed up the process of improving the lives of those in the country.
– Liyanga de Silva
Photo: Flickr
https://borgenproject.org/wp-content/uploads/logo.jpg
0
0
Borgen Project
https://borgenproject.org/wp-content/uploads/logo.jpg
Borgen Project
2018-02-26 07:30:53
2019-12-18 13:59:51
Road to Progress: Top 10 Facts About Poverty in Turkmenistan