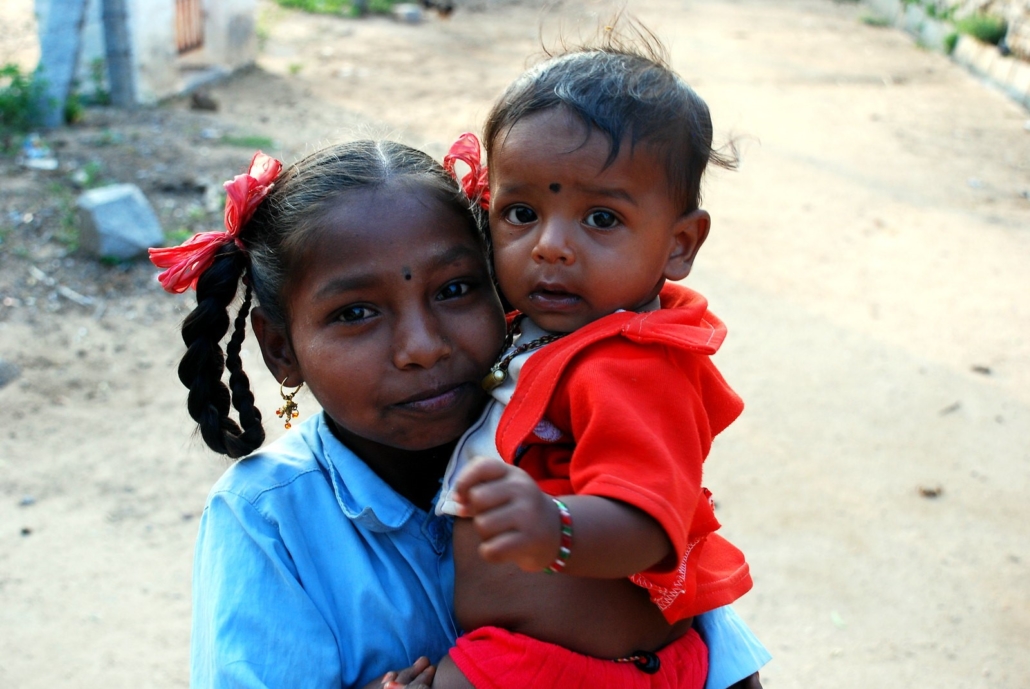 According to the World Bank and World Health Organization (WHO) in 2017, at minimum, 50% of the global population cannot access "essential health services." The crippling costs of annual checkups, emergency health care and chronic disease treatment often push struggling households into extreme poverty. The dynamic relationship between health and poverty impacts the lives of millions around the globe, especially in India. According to the World Poverty Clock, in 2021, the rate of extreme poverty in India stood at 7% and the income of 84% of Indian households took a plunge. Health issues remain one of the leading causes of poverty in the country. By taking a closer look at how health and poverty in India overlap, one can understand the interconnectedness of the issues.
Poverty and Health Care Debt in India
The Indian Ministry of Health stated that between 2011 and 2012, "18% of households faced catastrophic health costs," a rate that only grows as poverty deepens and social assistance remains minimal. These unaffordable health care costs push already struggling households into extreme poverty. It is important to note that those in rural areas and impoverished countries make up the vast majority of people who shoulder medical expense burdens. India's impoverished receive little to no governmental aid as government spending goes elsewhere.
The Indian government continues to underfund the health care sector as it spends roughly "1% of GDP on health." This percentage is "among the lowest for any major economy." The scarcity of government funding to support the health care sector often drives Indian citizens to use savings and out-of-pocket money to cover medical expenses. Research shows that, in 2018, almost 63% of Indian citizens' "total health spending" went to out-of-pocket expenditure, which increases people's vulnerability to crippling debt and poverty.
Poverty and Health Insurance in India
India's most impoverished and most vulnerable people consider health insurance a luxury. A report by the National Survey Office (NSO) of the Ministry of Statistics and Programme Implementation in India states that between 2017 and 2018, only 14.1% of Indians residing in rural areas and 19.1% of Indians residing in urban areas had access to any form of health insurance. In addition, private health care in India is inaccessible to a majority of the nation's most vulnerable groups due to the high cost. According to IndiaSpend in 2017, India had the sixth-highest private health care expenditure "among low- and middle-income countries." As for government insurance, NSO reports found that, between 2017 and 2018, only 9.9% of the most impoverished rural Indians and 7.5% of urban Indians "had any government-sponsored health protection."
Poverty and the COVID-19 Pandemic in India
The COVID-19 pandemic brought devastation to world economies and destruction to health care systems internationally. Specifically, COVID-19 had severe impacts on India's impoverished. In the first year of the pandemic, the virus caused 7 million job losses in India. In particular, India's agricultural sector took a hard hit in several ways.
For example, labor and transportation limitations impacted "production and marketing" while the economic impact of COVID-19 on the nation led to "income shock" that increased the price of food and changed household consumption patterns. A survey by the National Bureau of Economic Research (NBER) confirms these economic shocks. Using data from "a panel survey of 197,000 households" implemented "every four months" up until July 2021, researchers deduced that extreme poverty rose greatly across India due to COVID-19 lockdown restrictions, especially in cities. As a result of COVID-19 impacts, 44 million more people fell into extreme poverty in India by July 2021.
The DevaMitra Foundation Offers Hope
As India's most vulnerable continue to struggle with the rising cost of medical care, several organizations aim to alleviate healthcare-related poverty and make health services more accessible. The DevaMitra Foundation is a New Delhi-based organization that aims to reduce the impacts of deteriorating health and poverty in India.
DevaMitra's main goal is to improve the health of the most vulnerable by offering health care services and facilities and by providing treatments and medications to remote and rural areas across India. The organization also implements programs to increase health awareness and health education in communities.
By allowing vulnerable and underprivileged people equitable access to health care, non-governmental organizations offer hope and pave the way for societal development.
– Nohad Awada
Photo: Flickr
https://borgenproject.org/wp-content/uploads/logo.jpg
0
0
Saiesha
https://borgenproject.org/wp-content/uploads/logo.jpg
Saiesha
2022-02-25 07:30:35
2022-02-16 04:27:57
How Health and Poverty in India Overlap