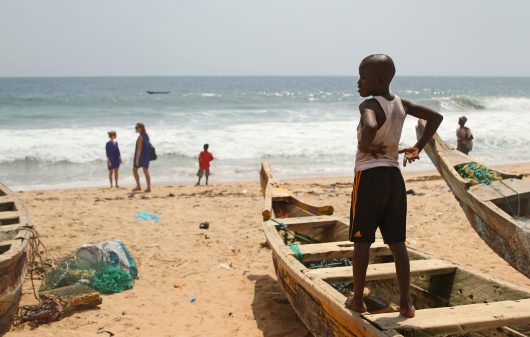 Côte d'Ivoire continues to experience aftershocks of the military coup in December 1999, which turned into an all-out civil war in 2002, leading to the creation of a North and South Côte d'Ivoire. This resolution was supposed to be disbanded in 2010, but there was a conflict over the results of the election for the new leader of the unified government, complicating the transition of power. This threw the country into another five months of the war. The political unrest in Côte d'Ivoire has created widespread economic instability and food security issues.
Following the conflicts in 2011, President Alassane Ouattara adopted the National Agricultural Investment Program (PNIA), and the National Development Plan (PND) in an effort to alleviate the widespread hunger in Côte d'Ivoire, as well as to repair social relations between the polarized country. The country is ushering into a new era of human rights, job creation, availability of social services, sustainable resource consumption and poverty reduction. This new phase, which will run until 2021, and is focused on decoupling agriculture from deforestation by using more sustainable farming methods, is projected to create 400,000 jobs. This shows that the aid given will cultivate lasting economic growth for the country.
Unfortunately, despite all the positive forward momentum in the government, Côte d'Ivoire still ranks in the bottom tenth percentile of the United Nations Development Programs Human Development Index. Twenty-three percent of the population lives below $1.25 per day. Primary school enrollment is at 50 percent. And there is still widespread hunger in Cote d'Ivoire, with 13.3 percent of the population experiencing undernourishment in 2016, and 30 percent of children under 5 years old experiencing growth stunting. The country received a global Hunger Index Score of 25.7 out of 100 in 2016.
So what's being done about it? The World Food Program opened up a Protracted Relief and Recovery Operation to save lives and combat hunger in Côte d'Ivoire. The program has opened a school breakfast program that has fed 571,000 children. Action Against Hunger (ACF) has also started a program that has successfully provided food to 792,688 people and helped 848,698 people gain access to safe water and sanitation.
Difficulties for the future will depend on the influx of foreign aid to sustain these development projects. However, it is clear that Côte d'Ivoire is on the right track. It has reached a period of stability and has been able to focus inward on lowering hunger in Côte d'Ivoire and raising the quality of life. Things look bright for the country's future.
– Joshua Ward
Photo: Flickr
https://borgenproject.org/wp-content/uploads/logo.jpg
0
0
Borgen Project
https://borgenproject.org/wp-content/uploads/logo.jpg
Borgen Project
2017-03-31 01:30:06
2020-04-24 17:47:08
The Battle Against Hunger in Côte d'Ivoire