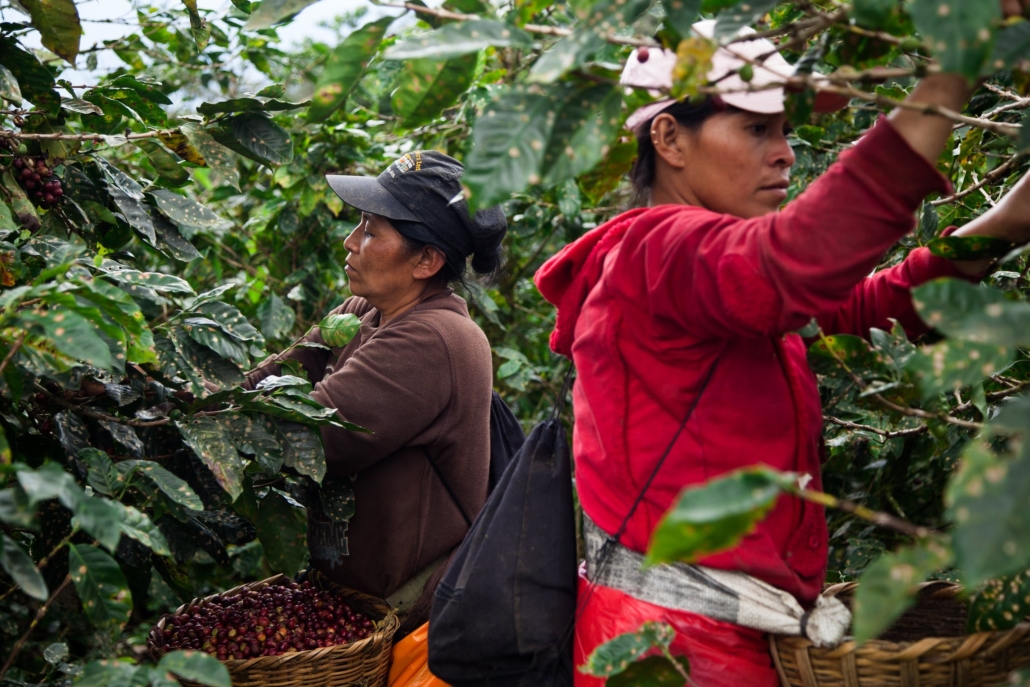 The Pearl Foundation is a nonprofit organization based on Christian beliefs. As a humanitarian service, the organization expands its ministry in Nicaragua through assistance in nursing homes, helping find recyclables, providing feeding services and much more.
Why Nicaragua?
Linda and Darrell Hindson started taking mission trips to Nicaragua in 2000. The couple had developed such a bond with the people there that they then set more trips in motion. With the church's help, the pair founded the Pearl Foundation in 2007, with the ultimate goal being ministry but also improving the lives of the people of Nicaragua.
How the US Provided Aid in Honduras
In an interview with The Borgen Project, Reynel Soto recalled poverty in the mountains of Honduras. He claimed that "Poverty is when people have no money, no houses… That's what poverty is to me." He also recalled there not being many job opportunities. The people survived off the land, farming and taking advantage of banana and mango trees. When asked about the United States coming in to help, he said, "Concrete costs a lot of money. The U.S. came in and pour concrete in the floors and built roofs… It made a big difference, yeah."
The Pearl Foundation understands the need to connect with all of humanity every time a stomach is full, a person learns how to make money despite economic difficulties and someone finds joy in the midst of pain. The organization comprises teams that are working towards reducing poverty by highlighting the value of relationships and personal morals.
Accomplishments
In recent years, the Pearl Foundation has funded Christmas presents for children, fed multitudes of families and individuals, have explored the recycling opportunities at dumps and have educated the public on economic distress on their blog and Facebook, prompting people to donate money. With headquarters in both Granada, Nicaragua and Boiling Springs, South Carolina, the organization gathers numerous volunteers and raises money.
The Impact of Nonprofits
Many nonprofits host fundraisers, ask for donations online and rely on volunteers or interns to maintain necessary resources. The money they obtain may go toward a specific need or advocacy while the rest goes toward expansion. Making decisions to fund infrastructure, feeding programs, shoes and more are essential to encouraging economic growth, making for a better future and quality of life for communities.
Nonprofits take on a responsibility most would not. According to Naomi Camper, nonprofits should participate in the policy-making process to further ensure stable communities as organizations are experienced in financing, resources, communication and marketing. With this knowledge, economies stand a chance at growth, security and mobility.
Foreign Aid Myths Many US Citizens Believe
U.S. citizens have many misconceptions when it comes to foreign aid. Many believe that the U.S. spends around 25% on foreign aid when the reality is 0.1%. To top it off, the myth goes that any aid does not even make a difference. However, there has been a reduction in diseases such as malaria, polio, HIV/AIDS and many other curable or controllable illnesses around the world. In recent years, increased spending on the health of children saved approximately 3.3 million lives.
Many may also think of foreign aid as charity, meaning that the U.S. gets nothing in return. The reality is that the U.S. seriously negotiates what it does with the budget to ensure that it will benefit U.S. citizens. To avoid corruption, many organizations such as USAID keep track of how donor countries use the money, as well as create systematic contracts with government facilities. These precautions keep foreign aid genuine.
Another misconception is that foreign aid is only useful and necessary during war times. However, the likelihood of safety is greater during times of peace, as it reduces the chance of conflict. In the long run, providing stability to those who need it will likely not lead to the need for U.S. military intervention.
The Importance of Economic Growth
Economic growth ensures services for communities, essentially when it comes to improving living standards. Nonprofit organizations have employed approximately 12.3 million people compared to those that other U.S. companies employ. Nonprofits also supply the unemployed with job skills and training to help find them opportunities and take care of elderly parents.
Economic growth can also increase based on the events a nonprofit hosts. For example, an organization can hold a concert as a fundraiser. Many people go shopping to dress up for the occasion, go out to eat before or after, potentially pay for parking and, of course, donate. This brings in tax revenue, giving businesses a reason to stay open.
Bringing Hope to the Hopeless
The Pearl Foundation contributes to job opportunities, tax revenue and peace when aiding the people of Nicaragua. Not only is it about poverty, but the nature of mankind. The organization uses its morals to reach new staff members and volunteers to raise money. It passionately serves people by providing fun and games, food, assistance and knowledge of ways to make a living. Nicaragua is in good hands thanks to the assistance the Pearl Foundation provides.
– Selena Soto
Photo: Flickr

https://borgenproject.org/wp-content/uploads/logo.jpg
0
0
Kim Thelwell
https://borgenproject.org/wp-content/uploads/logo.jpg
Kim Thelwell
2021-08-02 11:35:40
2021-09-16 11:39:33
The Pearl Foundation Aids Nicaragua