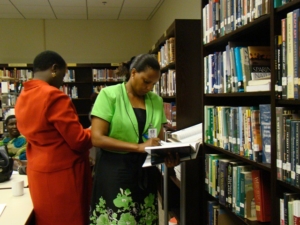 Gender inequality remains a significant issue in Uganda. The recent COVID-19 pandemic has exacerbated these inequalities, significantly affecting women's education in Uganda. Even before the pandemic, Uganda saw disparities in male and female literacy rates. According to the World Bank, in 2018, the adult male literacy rate stood at 83% in comparison to 71% among adult females.
Gender Inequality in Uganda
There are about 45.7 million people living in Uganda and 51.71% are female. For the past 20 years, Uganda has committed to a more gender-equal society by promoting women's empowerment. A series of factors contribute to the marginalization of Ugandan women, including gender norms and lack of skills development and education among females. By improving women's education in Uganda, organizations can reduce gender inequalities while empowering women and helping them to rise out of poverty.
Education in Uganda
World Bank data indicates that only 54% of primary school-aged girls in Uganda completed primary education in 2017. In 2016, only 57% of females who completed primary school moved on to secondary education. Furthermore, only 25% of females completed lower secondary school in 2017.
Rampant gender inequality in Ugandan society limits the education of girls. Families prioritize the education of boys and girls shoulder the burden of household chores and caretaking, leaving little time for education. Although this issue has lingered for many years, organizations are committed to promoting women's education in Uganda and advancing women's rights.
Spreading Sunshine
The Borgen Project spoke with Patricia Stivala, co-founder of an organization called Spreading Sunshine. Patricia and her husband Steve Stivala founded the small organization as a means of bringing light into the lives of disadvantaged people. Part of the organization's efforts includes supporting the Street Business School in Nakigalala, Uganda. The Street Business School empowers impoverished women by allowing women opportunities to develop their business skills and education so that they can establish small businesses.
Spreading Sunshine donated money to the Street Business School to allow more than 100 women to go through a six-month training program to start their own businesses. Patricia attended the graduation ceremony of these women. From spending time in a large group to enjoying lunch together, she was able to celebrate these women's successes. She went on to mention the pride and joy these women felt after rising above the societal limitations placed on females.
Other Efforts
Many other efforts are underway to promote girls' education. The U.N. explains that "Education Plus is an advocacy drive to accelerate actions to prevent HIV and [gender-based violence] with access to secondary school education for girls as a strategic entry point." Five U.N. agencies are co-leading the Education Plus initiative, working with the leaders of nations across sub-Saharan Africa. The Ugandan government launched the initiative in Uganda in June 2022, showing its commitment to advancing women's education in Uganda.
In August 2022, the Promoting Equality in African Schools (PEAS) organization launched the #everygirlinschool campaign. Through this campaign, female mentors work to tackle the limitations preventing women's education in Uganda. By working with the Ugandan government, the organization hopes to strengthen the roles of senior women teachers in the country. An external assessment proves the positive impact senior women teachers have had on the education of young girls. According to statistics, "engaging with senior women teachers increased a girl's chance of developing reading and writing skills by 264%," UKFIET says.
The Ugandan Government's Efforts
Not only is the Ugandan government working with other organizations that strive to promote women's education and rights but it also launched a new policy of its own in February 2022. The policy encourages previously pregnant girls to return to school to complete their education. As a result, Margaret Babirye (a 17-year-old Ugandan citizen) is able to tend to her baby during her school lunch break. This is an opportunity Babirye never thought she would have prior to the release of this new policy.
In February 2022, the Committee on the Elimination of Discrimination against Women recognized Uganda's considerable improvements in both women's education and human rights. Improvements such as "gender-sensitive educational infrastructure" and strategic laws have led to significant progress.
In August 2022, U.N. Women collaborated with Sweden to launch the Promoting Second Chance Education Program for marginalized young women in Uganda. This initiative provides young women with a six-month course in electrical installation. Atemi Salami, a participant in this program, tells the U.N. that the program has allowed her to obtain a job at an electrical store where she earns a living to support her family.
Looking Ahead
Many efforts are underway to promote women's education in Uganda. With ongoing commitments, organizations and the government can make strides in reducing gender inequality and empowering women.
– Madison Stivala
Photo: Flickr
https://borgenproject.org/wp-content/uploads/logo.jpg
0
0
Naida Jahic
https://borgenproject.org/wp-content/uploads/logo.jpg
Naida Jahic
2022-11-13 01:30:22
2022-11-16 00:58:41
Improving Women's Education In Uganda