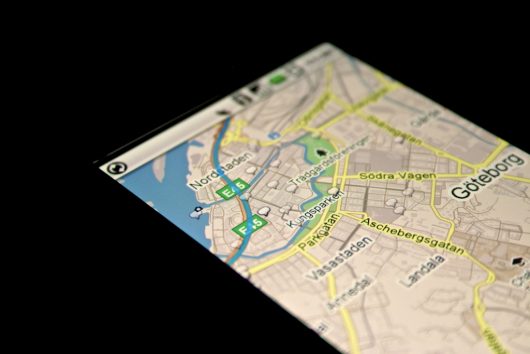 Twelve-year-old Nigerian girl Tomisin Ogunnubi recently created the My Locator app for Android to help lost children find their way home.
The free app comes with a 'current location' setting that shows users their location and nearby streets. Users can also use the app to save a location, such as their house or school, and get directions to the saved location.
The My Locator app also comes with an 'alert' button that calls state emergency services in Lagos and shows emergency responders the child's location. Ogunnubi created the My Locator app under the guidance of her school, Vivian Fowler Memorial College for Girls.
More than 30,000 children in Nigeria are separated from their parents or lost due to unrest caused by Boko Haram. More than two million people across the country have been internally displaced by the conflict.
Boko Haram began militant operations in Nigeria in 2009 in an attempt to create an Islamic state. The group has created unrest in Nigeria and neighboring countries with bombings, abductions and assassinations.
Boko Haram caught international attention in April of 2014 when the group kidnapped 276 schoolgirls from a secondary school in the town of Chibok. Two thousand more children may remain in Boko Haram's custody, according to Amnesty International.
Children who are separated from their parents or orphaned must resort to any method they can to survive, such as begging or prostitution. They face many dangers, including being abducted by Boko Haram, forced into labor or being sexually abused.
Girls are especially at risk for sexual abuse and forced marriage. Even if they find care with a relative or foster parent, their caretaker may marry them off in exchange for money. While aid workers may try to reunite lost children with their families, this could take months. Children's relatives may be dispersed across different states in Nigeria or be one among thousands in crowded refugee camps.
Although the situation caused by Boko Haram may make it unsafe for children to return to their homes, the My Locator app has the potential to help children find their way to a space that is safer than their present location, such as a refugee camp or nearby town. When crises are so dire that humanitarian aid becomes scared, technology can serve to help those in need.
– Cassie Lipp
Photo: Flickr
https://borgenproject.org/wp-content/uploads/logo.jpg
0
0
Borgen Project
https://borgenproject.org/wp-content/uploads/logo.jpg
Borgen Project
2017-02-23 01:30:55
2020-05-28 09:25:42
Twelve-Year-Old Creates My Locator App to Help Lost Children