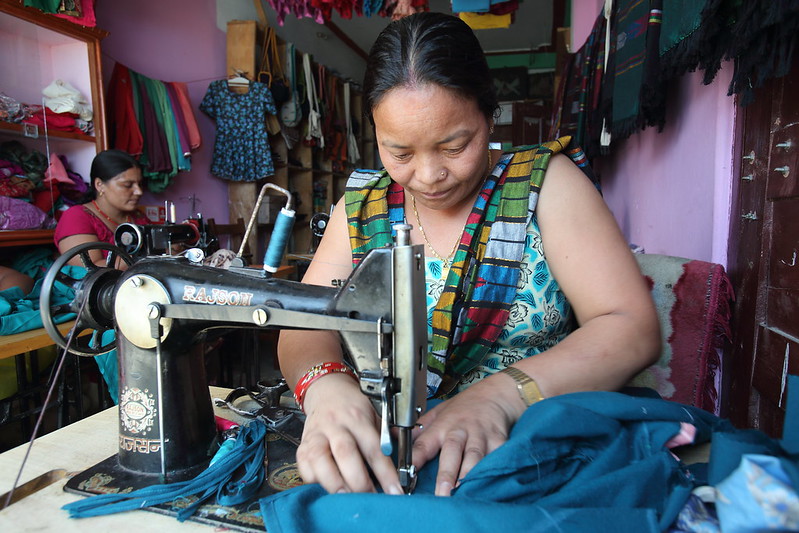 Millions of Nepalese citizens are at risk of becoming victims of the human trafficking trade every year. However, one can only estimate the statistically correct percentage of victims. Captivating International, a nonprofit based in Nepal, founded My Business-My Freedom in the hopes of fighting human trafficking in Nepal.
My Business-My Freedom
My Business-My Freedom is a micro-finance and education program helping Nepalese women achieve business success, self-sustainability and freedom. Beneficiaries include both women who are most at risk of becoming victims of trafficking and current rescued survivors of human trafficking in Nepal.
The organization estimates that a loan of $200 will help one woman start her business and that when she repays it, it will go to the next prospective business owner. Currently, 240 women living in Pokhara and Chitwan are immersed in the program with room to grow. The initiative plans to continue expanding into other regions and aiding around 1,000 women per year.
How does My Business-My Freedom Work?
The program leads each woman through the process of starting a business including ensuring that it is successful, well-funded and sustainable. The My Business-My Freedom program involves the following steps for prospective business owners:
Providing training about entrepreneurship and business opportunity.
Mentoring on money management, savings, budgeting and other basic business skills.
Connecting with other women in similar circumstances in order to create a sense of belonging and community.
A low-interest loan to start up the business: when it is paid, the owner is eligible to take future loans until it is no longer necessary.
Captivating International and COVID-19 Relief
In recent news, My Business-My Freedom partnered with 3 Angels Nepal to combat food insecurity during the COVID-19 pandemic lockdown. The partnership accomplished this through checking in on women and families over the phone. If the women and their families were in need, the partnership made and delivered food relief packages to them. These packages included rice, dal, cooking oil, salt, soybeans and lentils.
The efforts of Captivating International and 3 Angels Nepal found that 30 women were in need, and provided them and their families with food. The latter organization also works on the ground by suspending loan payments and providing both phone support and food assistance.
Lowering Vulnerability Through Funding Successful Entrepreneurs
According to the Report of Armed Police Force of India, the number of Nepalese girls working in sex trafficking in India increased quite steadily from 2012 to 2017. Child trafficking is incredibly high as well. Captivating International, through My Business-My Freedom, is just one of the organizations working to eradicate human trafficking in Nepal. In covering a widening area of influence and contributing to building the economy, Captivating International is creating sustainability by increasing security and income for women. This, in turn, should help to alleviate the vulnerable populations that traffickers prey upon in Nepal.
– Savannah Gardner
Photo: Flickr
https://borgenproject.org/wp-content/uploads/logo.jpg
0
0
Kim Thelwell
https://borgenproject.org/wp-content/uploads/logo.jpg
Kim Thelwell
2020-09-14 07:13:30
2020-09-14 07:13:30
My Business-My Freedom: Human Trafficking in Nepal