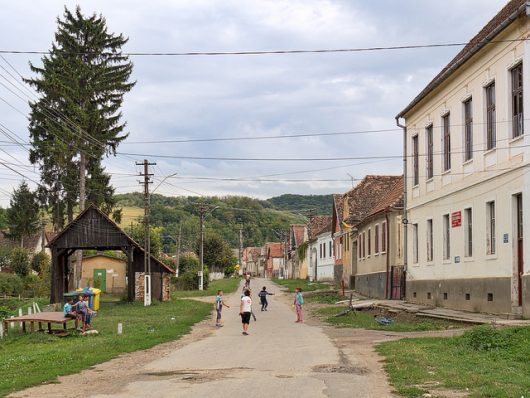 The Multilateral Aid Review Act calls for a complete review of The United States system for foreign assistance. It would also serve as the foundation for a Global Development Strategy for foreign aid and would assist in any potential reconstruction of U.S. developmental programs and efforts. Ultimately, the importance of The Multilateral Aid Review Act is that the bill provides a positive move towards evidence-based reforms as well as offers a potential substitution to the proposed budget cuts for international aid programs.  
A Bipartisan Group of Supporters
The importance of The Multilateral Aid Review Act can be seen by the bipartisan group of Senators who introduced the bill. Two Senators from the Senate Foreign Relations Committee, Bob Corker (R-Tenn.) and Chris Coons (D-Del.), introduced the legislation that will review and potentially enhance the effectiveness of The United States participation in foreign organizations as well as improve accountability. The Multilateral Aid Review Act is also cosponsored by a number of Senators including Todd Young (R-Ind.), Tim Kaine (D-Va), Marco Rubio (R-Fla), Michael Bennet (D-Colo), Johnny Isakson (R-Ga) and Bob Casey (D-Pa).  
According to Senator Bob Corker, "American taxpayers deserve to know how our involvement in these organizations benefits this country (…) Establishing an interagency review process will give us a more thorough and objective way to evaluate the performance of these institutions." Senator Chris Coons stated, "At a time when some question the value of foreign assistance, I am proud to lead this bill which will provide data to analyze the effectiveness of our investments with these agencies and others."  
Oversite of How the Money is Allocated
The importance of The Multilateral Aid Review Act is that it will establish an "interagency task force" that will review the organizations that receive federal foreign aid assistance. The proposed task force will be led by The Department of State, but it would have to consult with Congress and various outside experts. It would assess each organization's financial management practices. There are three specific areas that would be evaluated:
The degree to which the organization meets their declared goals

Ensuring those goals align with U.S. policies

The effectiveness of pursuing U.S. objectives multilaterally
In March 2018, President Trump announced, as a part of his proposed budget, that an estimated 28 percent of current spending on foreign aid would be cut. Obviously, this would have an astronomical impact on countries facing extreme poverty and the organizations hoping to put an end to this issue.
To put this in perspective, there would be a 25 percent cut in global health programs, the impact of which would be seen across all sectors. A 68 percent cut would slash The Bureau for Food Security, which works to eliminate world hunger.  
Helping Countries in Need As Well As US Interests
The importance of the Multilateral Aid Review Act is that it allows for the possibility of protecting countries receiving foreign aid as well as organizations and programs working towards solving world issues. The truth of the matter is that The United States investing in foreign aid not only helps countries in need but it also can help America in several ways.
Foreign aid is an investment that can be returned by creating strong trading partnerships that will eventually bring both employment and income back into The United States.

The United States is safer because foreign aid helps resolve the conditions that led to instability, therefore, reducing the threat of violence and even terrorism.

Investing in foreign aid helps prevent epidemics, which ultimately save thousands of lives, not to mention thousands of dollars in aid in the event of an epidemic.

The United States participating generously in foreign aid boosts the country's reputation, which opens up several opportunities, including allowing U.S. goals to be pursued.  
The Multilateral Aid Review Act is an extremely important piece of bipartisan legislation that will allow a more detailed review of where The United States foreign aid budget goes, therefore, ensuring it is spent in the right way. If passed, this bill will not only help The United States but also countries around the globe facing extreme poverty.
– Olivia Hodges
Photo: Flickr
https://borgenproject.org/wp-content/uploads/logo.jpg
0
0
Borgen Project
https://borgenproject.org/wp-content/uploads/logo.jpg
Borgen Project
2018-10-12 01:30:53
2019-07-09 16:44:34
The Importance of the Multilateral Aid Review Act