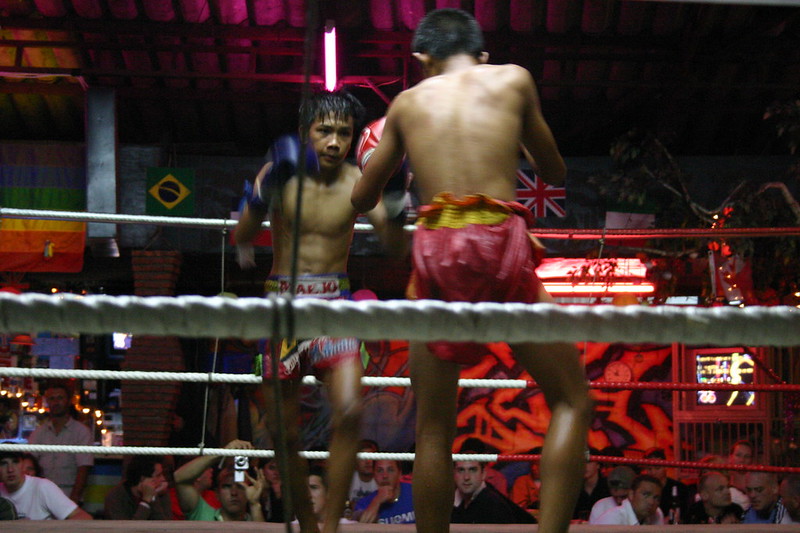 In Thailand, children as young as 13 years old have died competing in kickboxing matches known as Muay Thai. Many children take part in this demanding sport because this is often the only way their families can climb out of poverty. Kickboxing matches in Thailand occur in rural areas and competitors usually do not wear protective gear. However, the deaths and life-long injuries that the sport has inflicted on competing children have inspired a debate on the dangers of kickboxing for children in Thailand. Here is some information that contextualizes Thailand's debate on Muay Thai for children.
The Current Situation
Currently, the debate over Muay Thai for children has led legislators in Thailand to consider proposals that may raise the age or facilitate using more protective gear for fighters. A major risk for competitors is brain damage or death. On the other hand, families in rural areas oppose this proposal because it could jeopardize their ability to put food on the table. Child kickboxers in Thailand can win up to $150 SDG in one match, the equivalent of about $111 USD if they are professional fighters or are competing in a prestigious competition. For small bouts, in which most Thai children compete, the pay is far less, with the maximum being the equivalent of $60.
Although $60 may seem like a trivial amount, for some families, this sum makes a significant difference in their lives. These winnings are equivalent to almost half of one month's salary in rural and impoverished areas. Hence, many of the child fighters in Thailand find themselves in matches to ensure they make enough money. Another avenue is to start competing at a very young age so that by the time they are teenagers, they may be able to generate enough income as a professional fighter in Muay Thai.
The Price They Pay
Alongside the newly earned money from Muay Thai competitions, there are still prices the families and children of Thailand have to pay. The competitors and their families must face the constant reality of death and brain damage. According to a study by Thailand's Mahidol University, permitting children under 15 to box could result in various types of brain damage, such as brain hemorrhages, which could lead to stroke-like symptoms or death if the fighters succumb to the injuries. No matter their age, the lack of protective gear for the fighters prevails as the major cause of injuries during competitions.
The Government's Response
In response to the recent deaths and the brain damage that has taken place among the youth of Thailand, legislators have found themselves drafting bills that will bar children from participating in Muay Thai kickboxing matches if they are 12 or under.
Currently, the only measure in place to offer safety towards children who kickbox is that boxers must be 15 or older to compete. However, younger fighters are still able to engage as long as there is parental permission, which is why many young children are losing their lives to the sport as there are no enforced restrictions.
What Must Change
A solution to ensure that child fighters remain safe while making a steady income for their families may be for fighters aged 15 or younger to use headgear. Through the debate regarding Muay Thai for children in Thailand, it may be valuable for kickboxing enthusiasts to understand that while including headgear may not provide the same entertaining result, it is vital so that children may win the money necessary from their competitions while also being protected from trauma to their still-developing brains.
– Gowri Abhinanda
Photo: Flickr
https://borgenproject.org/wp-content/uploads/logo.jpg
0
0
Lynsey Alexander
https://borgenproject.org/wp-content/uploads/logo.jpg
Lynsey Alexander
2020-03-13 05:30:28
2020-03-13 08:24:27
Thailand Debates Muay Thai for Children