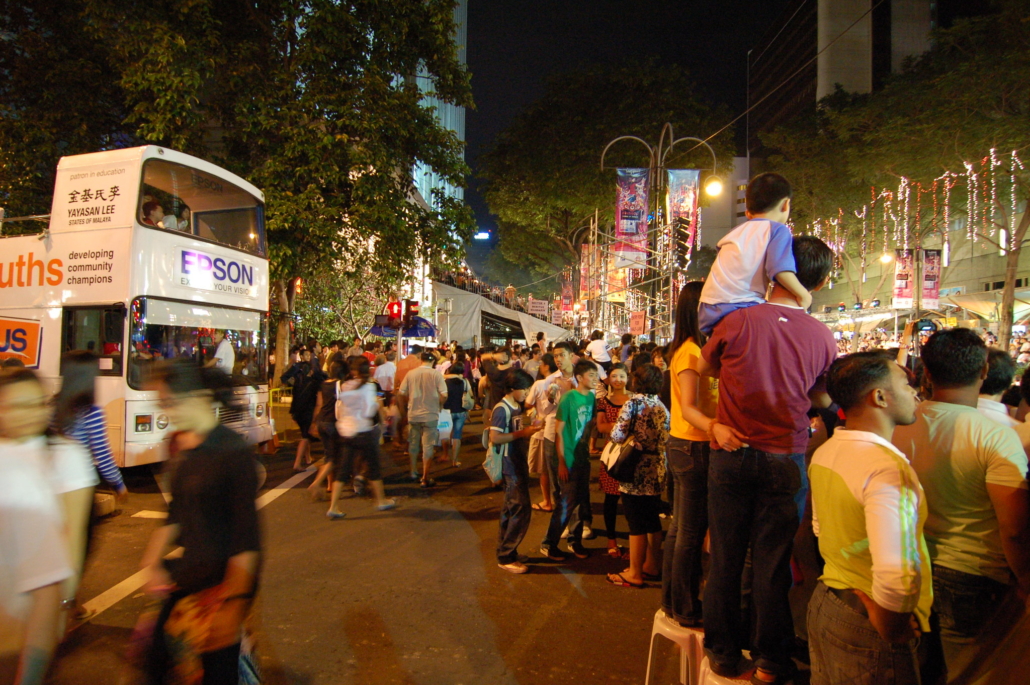 Singapore is a city-state in Southeast Asia, where it remains the only one in the region to have recognition as a developed country. It has a high GDP per capita and ranks high on the human development index (HDI). Despite these facts, at least 10% of households in Singapore are low-income and thus in poverty. Here is how Singapore is eliminating poverty.
Singapore's History
The "little red dot" has always been an entrepôt for different cultures. From the ancient Malay kingdom of Srivijaya to the British Straight Colony, it was not until the 20th century that modern Singapore emerged.
Following the British departure from the region in 1963, Singapore, alongside Malaya, Sabah and Sarawak, established the country of Malaysia, and it did not take long for Malaysia to grow uncomfortable with Singapore's presence in the federation.
Singapore has a vast Chinese population, where 77% of its population identified as such in the 70s. This resulted in the Parliament of Malaysia expelling Singapore from the federation as a result of ethnic tensions and deep political differences between the ruling parties of Singapore and Malaysia.
Singapore's Economy
Leading up to its independence, Singapore's leaders became increasingly concerned over their economy as the country lacked sufficient land to carry out agricultural and developmental activities.
The tiny island nation then depended on international trade where it received imported goods, and then processed and re-exported them to other countries. This has made the Port of Singapore the busiest port in the world in terms of shipping tonnage, with an average of 140,000 vessels linking Singapore to more than 600 ports around the world.
With such fundamental industrialization, Singapore has managed to position itself as a global trade center that focuses on modern skilled tech-centered labor that lapsed traditional manufacturing. This resulted in Singapore's high GDP which, in 2022, stood at $466.79 billion and a per capita GDP of $82,807.
Poverty in Singapore
Singapore's success does not reflect on everyone in the country. For instance, Nurhaida Jantan, an unemployed single mother with six children has to live in a tiny flat, just 30 square meters, with little to no finishing.
As explained in an interview with the BBC, the children share a single bedroom with only mattresses and blankets as their bedding. Nurhaida on the other hand, sleeps on the sofa and receives weekly donations from charities. She explains she cannot afford anyone being sick in the house as their finances are too tight.
How Singapore is Eliminating Poverty
Singapore's major effort to eradicate poverty has been on its agenda since its independence and has always been improving. On March 2, 2022, Mr. Leon Perera of Aljunied GRC spoke to Parliament to submit several proposals to alleviate poverty where he suggested an increase in accessibility of state assistance schemes to those who needed it. He also recommended the increase of financial relief based on beneficiaries to ensure the attendance of those children in poverty to be at school.
Besides the legislative, the Singaporean Government has also taken measures to combat poverty. In particular, it adopted three policy focuses: education, work and family relationships. The Government has emphasized that education should be subsidized for low-income households. In addition, schemes are made available through the Workforce Development Authority such as Skills Future credit to provide mechanisms to enable and facilitate access to opportunities.
Looking Ahead
While most Singaporeans enjoy better living conditions compared to many other countries, there are still instances of neglect that persist. Nevertheless, Singapore is actively addressing poverty and effecting positive change.
– Kent Anderson
Photo: Flickr

https://borgenproject.org/wp-content/uploads/logo.jpg
0
0
Lynsey Alexander
https://borgenproject.org/wp-content/uploads/logo.jpg
Lynsey Alexander
2023-08-12 01:30:08
2023-08-10 01:02:52
How Singapore Is Eliminating Poverty