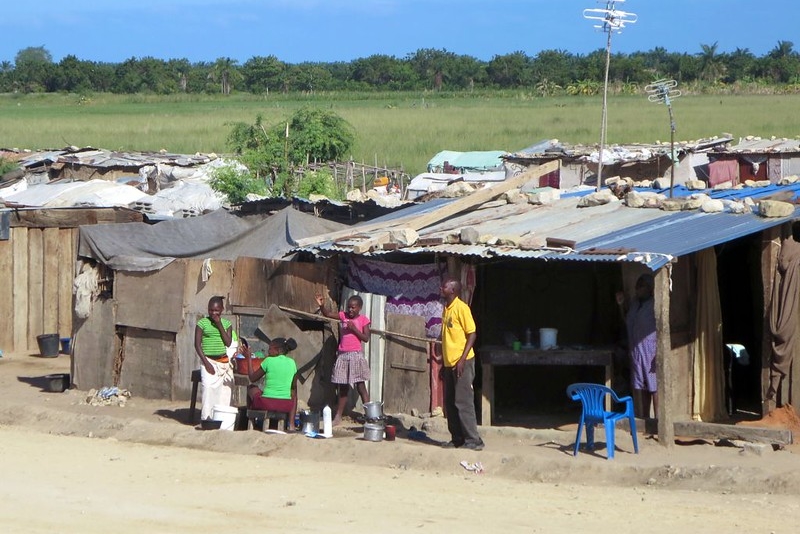 Angola is currently one of the fastest-growing economies in the world and the second-largest oil producer in Africa. Despite its eye-catching profile, many challenges plague this sub-Saharan country, from severe humanitarian crises to serious human rights abuses. The country is also struggling to recover from the ruins left behind by a 27-year civil war. Angola's dark years might not be over yet, but the country is moving in the right direction. A part of this positive momentum is driven by charities operating in Angola. These charities have brought hope, support and development to several marginalized and neglected groups in the country. Here are five charities transforming the lives of Angolans:
RISE International
RISE International was formerly called the African Refugee Committee (ARC). Founded in 2001, ARC started as a nonprofit organization that provided relief and support to people displaced by the Angolan civil war. In 2003, a year after the war ended, ARC changed its name to RISE International.
While RISE continued to provide relief to refugees, it added a new plan: rebuilding Angola by bridging the country's education gap. RISE builds schools for children in rural areas that receive little to no attention from the Angolan Ministry of Education. Since its inception, the charity has provided education to over 140,000 Angolan children and built 194 schools, with several more underway.
Hope For Our Sisters (HFOS)
Hope For Our Sisters (HFOS) is an advocacy group for women's health focusing on maternal care. The organization is working to eradicate fistula in Angola, the Democratic Republic of the Congo (DRC) and Nepal.
Various factors can cause fistula depending on its type. This charity mainly focuses on obstetric fistula, caused by prolonged or obstructed labor and traumatic fistula, resulting from sexual violence and trauma. Women suffering from fistula are often abandoned by their loved ones and ostracized from their communities.
HFOS partners with other charities and organizations in Angola to provide rehabilitation, aftercare and empowerment for these shunned women. They also sponsor awareness campaigns to prevent the occurrence of the disease and provide treatments, including repair surgery.
It currently has two ongoing projects in Angola: the Ultrasound Empowerment Program and the Aftercare Program. The Ultrasound Empowerment Program helped 151 and another set of 50 women have been empowered to generate income through the Aftercare program.
Mothers2mothers
Mothers2mothers is an award-winning charity that operates in several sub-Saharan countries. Driven by its commitment to eradicating AIDS and maternal and child deaths, the charity started working in Angola in 2019. Since then, it has partnered with the country's government and the Ministry of Health to offer aid to more than 10,000 Angolans, as of December 2022.
The charity uses its innovative Mentor Mother Model in local communities to administer HIV tests and treatments to those who need them. This model involves selecting women trusted by their communities and training them to administer necessary medical care. Its efforts have also resulted in the virtual elimination of mother-child transmission of HIV among its beneficiaries.
World Vision International
World Vision is a global leader in humanitarian aid. Created in 1950, the charity's mission was inspired by a homeless Chinese girl helped by Bob Pierce, its founder. Pierce got the idea to seek a permanent solution to poverty. That idea birthed the World Vision.
Today, the charity has helped over 200 million children escape poverty in over 100 countries worldwide. One of those countries is Angola. World Vision began operating in the sub-Saharan nation in 1989. Its Angola mandate is to improve food security, provide access to water and sanitation services and offer better education opportunities to disadvantaged children.
Every year, about 1 million people in Angola benefit from the charity's programs each year.
UNICEF
UNICEF's interventions in Angola have had profound and widespread outcomes over the years. In 2022 alone, the charity reached 214,449 people with clean and safe water and vaccinated over 270,000 children against measles, polio and acute diarrhea. And the list goes on.
Despite its huge success, UNICEF's humanitarian impact in the sub-Saharan country remains limited due to inadequate funding. The organization currently needs $33 million to cater to the humanitarian needs of 1.5 million Angolans.
Providing a Brighter Future
These five charities operating in Angola have achieved commendable results. The commitment and actions of the nonprofits have helped to revive core sectors of Angola's economy, including health care, agriculture and education. With more children in schools, Angola can envision a brighter economic future with fewer woes. Thanks to some of these charities, thousands of Angolan women are healthier and safer and can provide for their families and children.
– Amarachi Orjiude
Photo: Flickr
https://borgenproject.org/wp-content/uploads/logo.jpg
0
0
Kim Thelwell
https://borgenproject.org/wp-content/uploads/logo.jpg
Kim Thelwell
2022-12-29 01:30:19
2022-12-28 09:07:17
5 Charities Operating in Angola