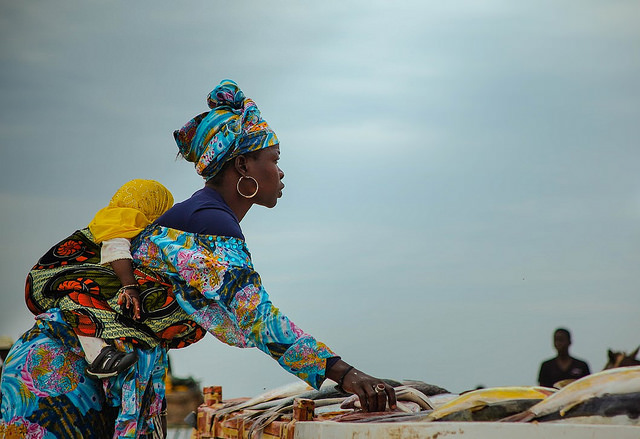 Innovation seems impossible to quantify, but the business world has found a way to rank countries based on various forms of data considered to indicate innovation. Innovation indexes can vary, but the 2017 Cornell University Global Innovation Index takes a unique approach to calculating innovation, based on 81 indicators with a focus on human welfare, technological or creative outputs, infrastructure and business sophistication.
10 Most Innovative Countries in Africa
Burkina Faso
Burkina Faso has focused its innovation on agriculture, with farmers learning how to organize themselves and share new farming practices. The country's farming innovation has been channeled into poverty reduction.
Malawi
Malawi has had some interesting innovators, such as William Kankwamba, who created a windmill for power out of locally collected supplies. Malawi's government still accepts help from varying organizations, including UNICEF, to improve innovations in mobile phone technology and medical care.
Mozambique
Mozambique has struggled with giving all its citizens access to clean water, as well as with HIV infection and infant mortality rates. However, these struggles have caused the country to look to business opportunities for solutions, leading to innovations in sectors such as tourism, health, education, and natural resources.
Rwanda
A country known for its civil war and genocide in the past has become one of the most improved countries in innovation index rankings. Rwanda is becoming a central point for information technology and has launched a 4G LTE network, helping to facilitate job growth and economic improvement.
Kenya
It is no wonder Kenya made the list, as it is becoming well known for its information technology development, thus acquiring the nickname "Africa's Silicon Valley". Also prominent are some of its innovators' more interesting inventions, such as putting a charger in your shoes to charge your phone on the run or connecting an alarm to a TV to deter burglars.
Botswana
With one of the continent's most stable governments and economies, and its support of startups, research and even global corporations, it is no surprise that Botswana makes the list of the 10 most innovative countries in Africa. This support and encouragement of growth has created an atmosphere for technology innovation to grow.
Senegal
Senegal has been known for its business practices and innovation in agriculture, paper and research. However, its growth has not been as substantial as some would have liked, leading to Plan Sénégal Emergent, a plan put in place by the government to bring the country to the forefront of West African economies by 2035 and putting it in the world's sights.
Seychelles
Seychelles is one of the newer countries on the list of the 10 most innovative countries in Africa, appearing for the first time in 2014. This is significant because it is the third sub-Saharan African country to rank in the upper half of the Global Innovation Index.
South Africa
Of these countries on this list, South Africa makes the news the most in regards to its innovative capacity. The main limiting factor for the country has been its inability to maintain and grow innovative thinkers, many of whom are lost to emigration to the U.S. and the U.K. If this trend can be reversed, the country would see a strong change in the tide as it moves up the innovation list.
Mauritius
Mauritius tops the list of the 10 most innovative countries in Africa and has been in the top half of the index since 2011. It has the advantages of being a tourist destination and maintaining stability. The government has also put a focus on innovation by investing in research into job and wealth creation.
These countries utilize their stability and market-oriented economy to foster innovation. Many find that democratic countries have a higher likelihood of increasing and maintaining their innovation. While Africa still has work to do in comparison to other regions, it is making headway and moving forward.
– Natasha Komen
Photo: Flickr
https://borgenproject.org/wp-content/uploads/logo.jpg
0
0
Borgen Project
https://borgenproject.org/wp-content/uploads/logo.jpg
Borgen Project
2018-04-06 07:30:13
2019-11-15 19:26:17
The 10 Most Innovative Countries in Africa