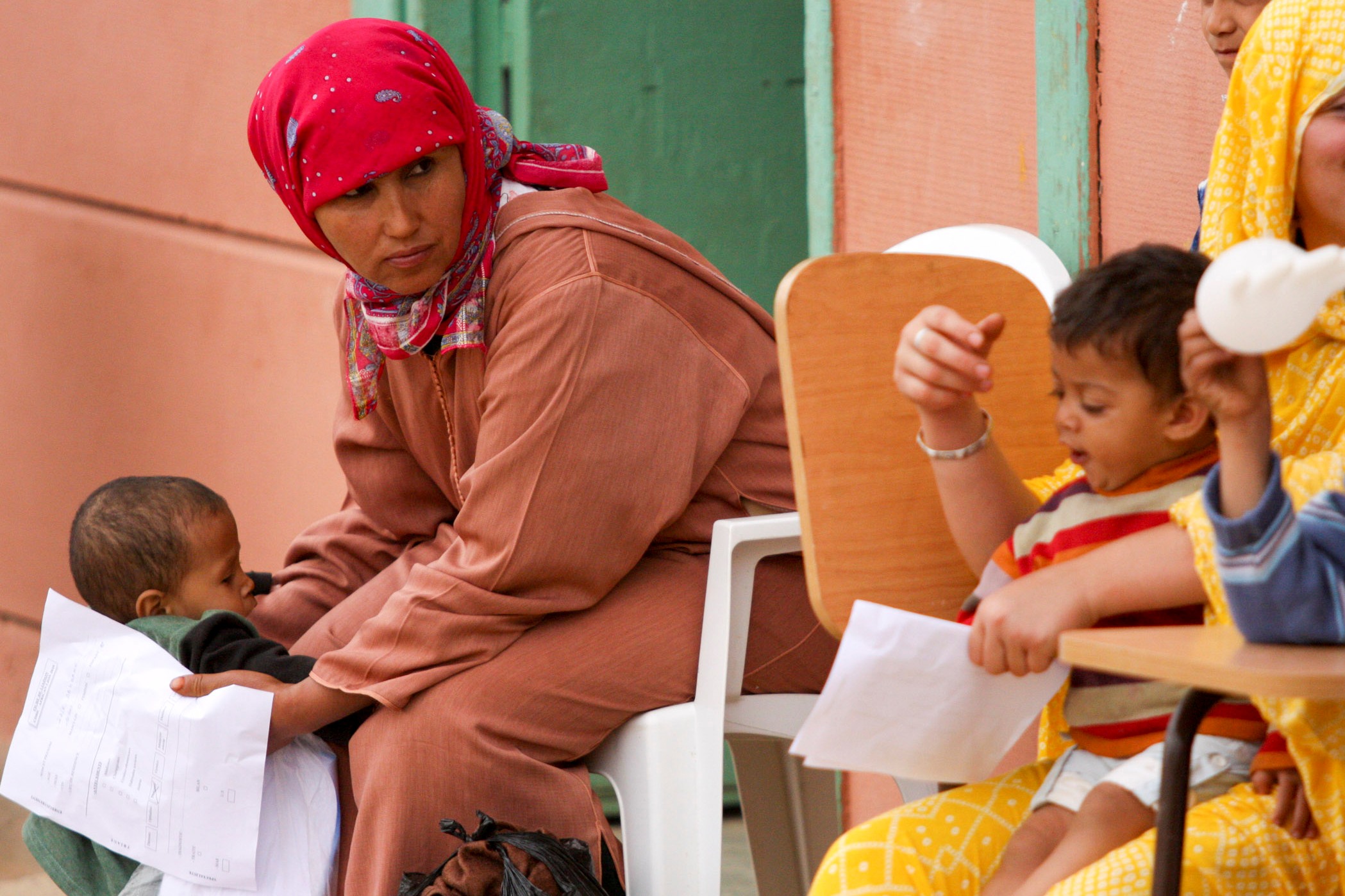 Aicha Chenna, nicknamed "the Moroccan Mother Teresa," is an important figure in Moroccan society. She devoted her life to fighting for women's rights. She highlights the issue of single mothers in particular, which many consider taboo in Morocco. Within the country, many regard having kids outside of wedlock as an act of ignominy and dishonor to the family and society as a whole. It receives so much stigma that it can also lead to jail in some cases. To combat this, Aicha Chenna devoted her life to aiding single mothers and helping them become independent women.
Aicha Chenna's Beginning
The activist Aicha Chenna began her journey as a state nurse and a social worker in the 1960s. As an employee at the Ministry of Social Affairs, Aicha Chenna witnessed single mothers having to abandon their babies for adoption, sometimes against their will. Aicha Chenna recounted, "In my office sat a young woman who was nursing her baby. She was about to sign the adoption papers and took the baby away from her breast to do so. The little one screamed and cried. That was the moment when it clicked for me. I had just had a baby myself and had recently returned from maternity leave. That night, I couldn't sleep. The story kept going around and around in my head." It was then that Aicha Chenna vowed to help single mothers.
Association Solidarité Feminine
Aicha Chenna established Association Solidarité Feminine (ASF) in 1985 in Casablanca. The goal of the association is to stand in solidarity with single mothers. The organization aims to help unmarried mothers stay united with their children and be able to be part of society. ASF offers single mothers a place to stay, literacy classes and job training. Further, the association has now added therapy counseling, cuisine and pastries training, sewing and accounting classes, fitness services and medicinal training. All of these services include daily childcare options and legal support. In this way, these single mothers gain the ability and support needed to reenter society.
The organization started modestly with two kitchens and some kiosks to aid 12 mothers. Since then, ASF has expanded into three separate locations. The Ain Sebaa center in Casablanca has dedicated itself to mothers in need of mental and emotional support. It provides educational services as well, including literacy classes. After women complete six months at the center, they meet with a social worker and a psychologist to discuss work options and training, including the restaurant or spa industry.
Progress For Moroccan Mothers
The activist Aicha Chenna, the Moroccan Mother Teresa, made strides in Moroccan society. Both Chenna and ASF received recognition and support from the Moroccan royal family. As such, the family laws underwent modification in 2004. The new laws state that extramarital sex is no longer a crime. Additionally, there are now paternity tests and new developments regarding the legal handling of children born outside of marriage. Thanks to the efforts of this daring activist, the chains of the societal taboos broke. Chenna's work has saved the lives of thousands of single mothers and their children. These empowered mothers and their kids are able to rise out of poverty, decrease the number of social pressures they carry and lead full lives.
– Zineb Williams
Photo: Flickr
https://borgenproject.org/wp-content/uploads/logo.jpg
0
0
Kim Thelwell
https://borgenproject.org/wp-content/uploads/logo.jpg
Kim Thelwell
2021-07-19 13:41:37
2021-08-11 10:32:03
Aicha Chenna and Association Solidarité Feminine