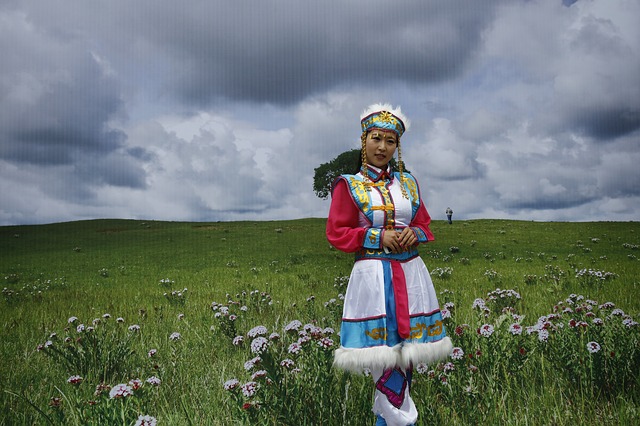 Representatives Ted Yoho (R-FL) and Dina Titus (D-NV) along with eight other bipartisan representatives proposed the Mongolia Third-Neighbor Trade Act. Mongolia has become a prominent ally due to its location; it lies between Russia and China, and while it is independent, it still relies on both countries for resources and support. The Third-Neighbor Trade Act is an important bill for maintaining stable trade relations with not only Mongolia but other allied nations as well.
How Trade Relations Can Strengthen Mongolia
The main purpose of this bill is to create a stronger economy within Mongolia. According to a press release from Rep. Ted Yoho (R-FL) on April 11, 2019, "The Mongolia Third-Neighbor Trade Act is not just about the imports of cashmere; it is a smart policy that supports a strong, independent Mongolia that continues to be a beacon of freedom in the region and a strategic partner of the United States."
This shows how important U.S. trade relations with Mongolia are in protecting independent freedom. The Mongolia Third-Neighbor Trade Act comprises of four main components that will improve trade relations.
The Mongolia Third-Neighbor Trade Act's purpose is to improve trade relations and it should make Mongolia more economically stable. The bill plans to utilize the U.S. Overseas Private Investment Corporation (OPIC) and to support small and medium enterprises (SMEs). Through the help of corporations and enterprises, the economy in Mongolia can securely expand. The increase in technology and science can create other forms of trade for Mongolia to offer to the other partnered nations.
Mongolia is constantly competing with China to become the largest producer of cashmere and textiles. With duty-free trade in place for Mongolia's exports, there will be no other competition for these goods within the U.S. In return, the U.S. will expand on what goods and resources it will export to Mongolia.
Protecting Mongolia's Resources
The second part of the bill seeks to improve U.S. exports to Mongolia which will help Mongolians survive harsh winters. Winters in Mongolia can be particularly deadly to the livestock that live there. It is particularly reliant on its livestock in terms of the industry employing one-third of its population.
Without any way of protecting their main source of income, these rural communities start spiraling towards poverty. During the time of dzud, which is the Mongolian word for winters so severe they kill plenty of livestock, many things can happen. Mainly, the livestock cannot create a significant enough reserve of fat to protect them from the harsh conditions. If Mongolia becomes a priority to receive imports from the U.S., farmers will be able to better prepare for this type of disaster.
Third, the bill will create more jobs in Mongolia, particularly for women. Women will be able to create cashmere goods within the country instead of exporting the cashmere to China for production. The bill will create 40,000 jobs for women to create cashmere products. Women are primarily dominating the garment industry in the country. These jobs will boost Mongolia's economy by not only empowering the nation but by keeping it out of poverty.
Duty-Free Trade
Lastly, the bill will impose a duty-free trade on products containing 23 percent or more cashmere. This part of the bill has the support of two major trade businesses, The American Apparel and Footwear Association (AAFA) and Mongolia's Gobi Corporation. Through the Mongolia Third Neighbor Trade Act, "Congress would forge a stronger partnership with our friends in Mongolia and provide American consumers with better access to these high-end products," said the CEO of AAFA. The Gobi Corporation has shops within the U.S. The Corporation believes that the U.S. will become an even stronger competitor against China as a consumer of cashmere goods.
The Mongolia Third-Neighbor Trade Act seeks to improve relations with Mongolia. These relations have been changing since 2007, putting the U.S. in danger of losing the trade advantage of China and Russia. Mongolia has provided military aid to many countries in both Afghanistan and Iran. While representatives have proposed and changed this bill over the last few years, the support of 10 Congressmen may have perfected it. The five Democrats and five Republicans working on this bill show that a united front can lower the effects of poverty.
– Christina Atler
Photo: Flickr
https://borgenproject.org/wp-content/uploads/logo.jpg
0
0
Kim Thelwell
https://borgenproject.org/wp-content/uploads/logo.jpg
Kim Thelwell
2019-09-24 09:38:26
2019-12-16 12:04:41
The Mongolia Third-Neighbor Trade Act