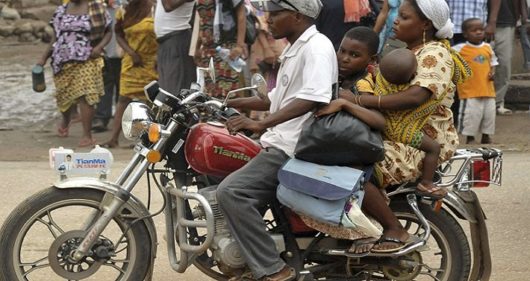 Many African countries are moving toward urbanization. Residents are discovering that mobility is being limited by the overcrowding of roads and the lack of public transit. However, rideshare in Africa has quickly gained footing, bringing with it a new set of possibilities for the economies of the cities they serve.
Benefits For the People
Despite many countries in Africa boasting some of the fastest growing economies in the world, it is still home to 11 of the 20 countries with the highest unemployment rates. With the rapid growth of rideshare, there is an equally rapid need for drivers, providing jobs to tens of thousands of Africans in many of the continent's major cities. Uber, an American-based company that has been servicing Africa since 2013, providing hundreds of thousands of people with rides.
Rideshare in Africa also alleviates some of the biggest transportation hindrances people in dense cities face. While Africa has quickly seen a surge of residents owning and regularly using technology such as smartphones, many still do not own personal vehicles. For those who do, the underdeveloped infrastructures of many African cities, most of which were not designed to hold the numbers they now contain, make driving difficult and impractical. Companies like SafeBoda, which started in Uganda but hopes to service various regions throughout Africa, are deploying "boda-bodas" (motorcycle taxies) instead of cars, allowing citizens to move about the city centers more easily and work in places previously out of reach.
Benefits For the Economy
Currently, almost 40 percent of Africans live in cities, and this number is expected to grow to 50 percent by 2030 and 60 percent by 2050. With this increase in population, there is a corresponding increase in demand for transportation that does not require a personal vehicle. Rideshare companies have set out to fill this demand, bringing with them foreign and domestic investors who see rideshare as growing in popularity among the people, bringing economic potential.
While Uber remains the top rideshare service throughout Africa due to its worldwide brand recognition and its ability to keep rates low, many African-based companies have been able to use their local knowledge to compete with the larger foreign companies. Kenyan-based rideshare company Mondo Ride, for example, understands that overcrowding in the city streets means that passengers taking rideshare cars would only add to the problem. Therefore, they offer the option for boda-bodas or tuk-tuks (three-wheeled motorbikes) in many of the cities they serve. This allows them to compete with giants like Uber, thereby bringing more investment into their city as they grow in popularity.
The Future of Rideshare in Africa
As rideshare in Africa takes off, it faces two battles that will shape the futures of both rideshare itself and the cities in which they operate: market competition and government regulation.
While local rideshare companies have the advantage of regional familiarity over the giants like Uber, the larger companies' ability to lower prices threatens to make smaller African-based companies obsolete. In many African cities, there have been protests by these smaller companies, claiming that Uber is creating a monopoly over the industry, mitigating the positive economic effects of healthy competition.
 As rideshare continues to grow in Africa, local governments are struggling to regulate the industry. Ghana became the first to create formal documentation detailing Uber's presence in its cities, but other countries have not been able to keep up with the high rate of growth this industry has seen.
Regardless of any frustrations with market competition or difficulties in regulation, rideshare in Africa is quickly becoming the norm. It is a sign not only that Africa is embracing technology but also that it is excelling in doing so. As rideshare companies and local governments begin to understand their local markets, residents will be better able to enjoy the benefits and the economic opportunities will continue to grow.
– Rob Lee
Photo: The Africa Report
https://borgenproject.org/wp-content/uploads/logo.jpg
0
0
Kim Thelwell
https://borgenproject.org/wp-content/uploads/logo.jpg
Kim Thelwell
2019-01-13 05:45:23
2019-05-16 12:18:19
Rideshare in Africa May Be the Future of Transportation