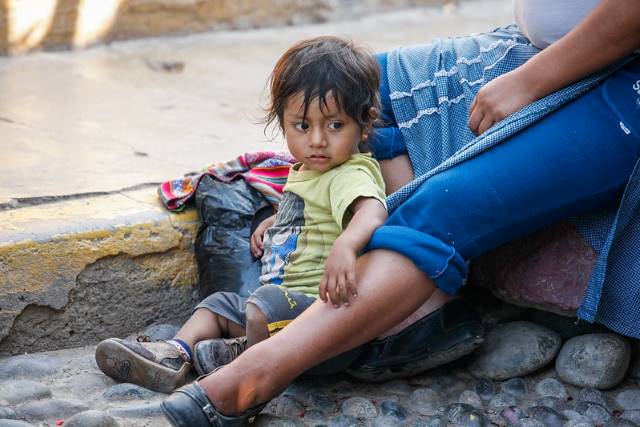 COVID-19 has ravaged populations and economies alike. It has also exacerbated the impacts of previous conditions that threaten the developing world. In particular, the lung-damaging disease known as tuberculosis has seen an alarming resurgence. The World Health Organization (WHO) has classified tuberculosis as one of the 10 leading causes of death worldwide as recently as 2019. Furthermore, the Stop TB Partnership asserts that in just one year, the novel coronavirus and its wide-reaching implications have delayed progress on the eradication of tuberculosis by 12 years. The problem is especially grave in Peru where both COVID-19 and a tuberculosis resurgence are impacting healthcare resources. Cases of both viruses have only multiplied the threat of each, calling for swift solutions.
The History of Tuberculosis in Peru
Tuberculosis in Peru was a pressing issue long before the emergence of COVID-19. Peru reports the second-highest rate of tuberculosis in the Americas and WHO has classified Peru as one of the countries with the most cases of multidrug-resistant tuberculosis (MDR-TB) worldwide. Peru's economic landscape makes it the perfect hotbed for highly contagious diseases such as COVID-19 and tuberculosis. Roughly 27% of Peru's population lives in poverty, with a lack of proper housing confining many to dense slums in urban centers. When combined with restricted access to healthcare, these circumstances worsen the spread of disease.
In recent years, Peru has made strides in combating the spread of tuberculosis. For example, the Peruvian government has revamped its tuberculosis control program by establishing multiple committees to guide tuberculosis containment. It has also increased funding for tuberculosis efforts. However, COVID-19 has become a serious roadblock to this mission.
The Impact of Two Pandemics
Upon the outbreak of the novel coronavirus in Peru in early 2020, nearly all the country's healthcare equipment and resources went toward its treatment and containment. Peru's healthcare system lacked the capacity to continue fighting tuberculosis as it had, thus, COVID-19 and tuberculosis cases rose simultaneously. Lockdown has also limited the availability of tuberculosis testing, making it harder for doctors to track the disease's spread. Doctors fear inadequate access to proper medical care and resources will contribute to the development of new strands of MDR-TB.
Continuing to Fight Tuberculosis
The COVID-19 pandemic will undoubtedly continue to impact how Peru addresses tuberculosis. However, efforts have occurred at every level of society to keep combating the latter's rise. For example, the government is continuing the TB Móvil program which it established in 2019 to increase access to tuberculosis testing by mobilizing vans across the country. The program will provide wide-reaching tuberculosis diagnosis and treatment options.
Non-governmental organizations are working on the ground in Peru as well. Socios en Salud (Partners in Health), which has been active in Peru since the mid-1990s, created its own programs and tools to increase access to tuberculosis treatments. The tools include Mochila TB, individual backpack machines that are useful for tuberculosis testing. The portable and compact machines "[take] testing directly to patients." One device can test as many as 80 people per day. Solutions like Mochila TB make healthcare more accessible to the rural population. The devices can therefore greatly reduce the impact of tuberculosis in Peru.
Descriptions have determined that Mochila TB is a combination of "digital radiology, artificial intelligence and molecular biology" and has already made a significant impact. Since early March 2021, Mochila TB has reached 3,491 people in the most remote communities of Peru. The mobile testing capability eases the strain on healthcare systems to accommodate for COVID-19 care.
Paving the Way Forward
Healthcare professionals have identified another key step in mitigating COVID-19's effect on the spread of tuberculosis in Peru: using the healthcare system to combat both diseases simultaneously. Given the diseases' many similarities in infection, containment and spread, using the same strategies and principles for COVID-19 and tuberculosis in Peru can help stop the spread of both. Through innovations and strategizing, Peru should be able to successfully combat both pandemics.
– Nathan Mo
Photo: Flickr
https://borgenproject.org/wp-content/uploads/logo.jpg
0
0
Evan Winslow
https://borgenproject.org/wp-content/uploads/logo.jpg
Evan Winslow
2021-07-06 07:31:11
2021-07-05 14:10:23
Poverty, COVID-19 and Tuberculosis in Peru