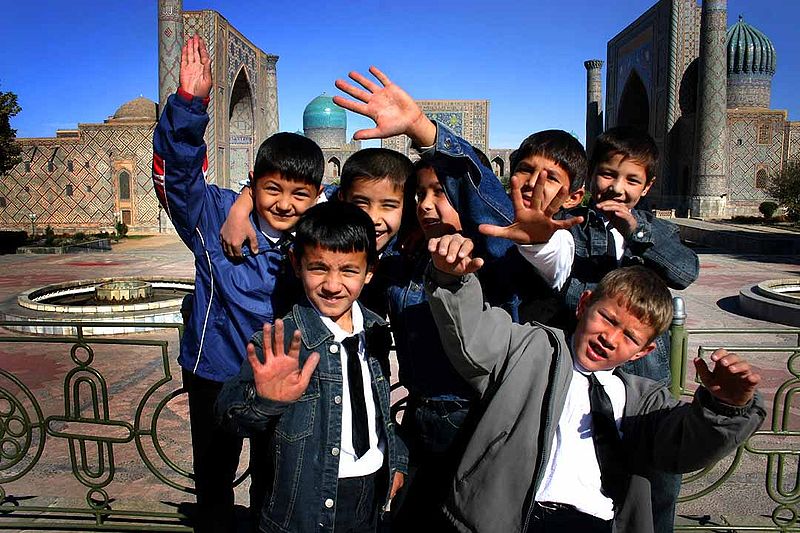 After gaining independence from the Soviet Union in the 1990s, Uzbekistan gradually lifted itself off the ground, despite malnutrition problems, a lack of government transparency and high unemployment rates. Since then, advancements have been made to improve opportunities for education in rural Uzbekistan.
Education in Rural Uzbekistan
Children living in rural areas are at a geographic disadvantage compared to those who live in cities. Issues affecting children living in impoverished, rural areas include a lack of access to basic education and healthcare services.
Approximately 46 percent of children living in urban areas are enrolled in school, but in rural areas, this number drops to 23 percent. The population of children aged 0-3 living in rural Kashkadarya, for example, grew by 12 percent from 2013 to 2016, yet rates of enrollment have not kept up with a growing rural population.
Making a Difference
Ameliorating the effects of child labor and the lack of access to primary education coupled with the establishment of protections over children's rights have set the foundation upon which Uzbekistan has begun to build its nation. Programs such as the Rural Basic Education Project have been allocating funding to improve learning conditions in the rural areas of Tashkent, Surkhandarya and Kashkadarya. The goal is to increase opportunities for higher education for children living in rural Uzbekistan.
Child Labor Issues
A major, longstanding issue Uzbekistan faces is the state-controlled labor system that supports massive amounts of cotton exports. This hinders education in rural Uzbekistan from making lasting and important impacts on children.
Government-mandated labor quotas that previously included children forced out of school are becoming lenient and age-restricted. As a result, there has been a substantial decrease in the number of children working in fields. This has led to an increase in funding and the number of schools, increasing education access for rural children. In rural areas, more children are continuing their education, rather than being forced into state-mandated labor. As a result, more adults, specifically women, have greater job opportunities than they otherwise would.
Increased educational opportunities lead to greater attention to human rights laws and how they impact children living in poverty. The availability of a more open education system has also improved gender equality.
For the first time, 56,000 children are enrolled in partial-day preschool programs because of the Improving Pre-Primary and General Secondary Education Project administered by the Ministry of Public Education of Uzbekistan and regulated by the World Bank. Developing the education system, specifically in rural areas, has led to greater economic success and improved livelihoods.
The Future for Uzbekistan
Uzbekistan still faces pressing issues, including forced labor and violations of human rights. However, by investing in its children, the country has become characterized by progress and improved quality of life. The children living in poverty are the future of Uzbekistan. Through a focus on providing education for children in rural Uzbekistan, the nation is helping them grow and flourish.
– Jessica Ball
Photo: Wikimedia Commons
https://borgenproject.org/wp-content/uploads/logo.jpg
0
0
Lynsey Alexander
https://borgenproject.org/wp-content/uploads/logo.jpg
Lynsey Alexander
2020-03-24 09:40:00
2020-03-24 09:49:57
Improving Education in Rural Uzbekistan