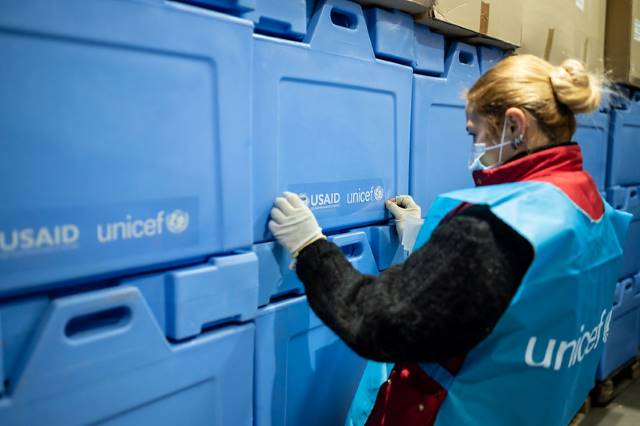 Possessing the "highest COVID-19 mortality rate in the world" in mid-2021, Peru was among the hardest-hit nations in Latin America during the peak of the COVID-19 pandemic, UNICEF says. In light of the pandemic's devastating social and economic ramifications, UNICEF facilitated vaccination rollout efforts by supplying cold chain equipment in Peru. UNICEF's acquisition of 1,100 solar-powered freezers not only helped transport COVID-19 vaccines across Peru but also helped alleviate the pandemic's health implications across Latin America.
The Pandemic's Impact on Peru
According to UNICEF, the COVID-19 pandemic has exacerbated poverty levels and exposed the gravity of inequality in Peru. In 2020, Peru faced a -11.1% decrease in GDP and a "10.5% reduction in household income," resulting in many Peruvian households, primarily those residing in rural regions, suffering economically, UNICEF reports. Furthermore, according to statistics, Peru experienced 1.5 million job losses while "1.2 million children fell into poverty" and close to 90 million Peruvian children missed out on a formal education during the height of the pandemic.
The informal economy and overcrowded housing in Peru are two factors that exacerbate the COVID-19 pandemic's ramifications in the nation. According to the BBC, 70% of Peru's working people are employed in the informal sector, which means that many Peruvians faced unemployment, could not earn an income or faced wage cuts due to a lack of job security. Furthermore, Peru's overcrowded housing allows the COVID-19 virus to spread rapidly due to a lack of social distancing. In addition, Peru's COVID-19 vaccine rollout has moved slowly.
The Importance of Cold Chain Equipment
In order to help accelerate the vaccine rollout in Peru, proper refrigeration is crucial to "protect the potency" of the COVID-19 vaccine. Thus, vaccination programs use cold chain equipment to store and transport doses across Peru, particularly in rural areas where vaccination distribution is difficult. Electric and solar-powered refrigerators store vaccines in a "2°C to 8°C temperature range," allowing vaccines to be housed in optimal conditions when traveling through regions that lack access to electricity.
UNICEF's Vaccination Rollout Strategies in Peru
In light of the adversities impacting Peru, in November 2021, UNICEF's Supply Division procured 1,100 solar-powered freezers for Peru. UNICEF distributed 57 of these freezers to "Huancavelica, in the Andean region, and Loreto and Ucayali in the Amazon regions," which are isolated, rural areas with Indigenous people, the UNICEF website says.
Shipping these units from Luxembourg, UNICEF worked with Peru's Ministry of Health to inspect the freezers and help distribute vaccines across remote communities that have limited electricity.
Furthermore, in early 2021, UNICEF helped Peru's Ministry of Health procure an additional 10,339 pieces of refrigeration equipment through "an international procurement process." UNICEF oversaw delivery times, the quality of equipment and the negotiation of prices to ensure transparency in the competitive procurement process. UNICEF's delivery of cold chain equipment in Peru, through both direct and intermediary means, ultimately ensured that the ministry could efficiently distribute COVID-19 vaccines across the nation.
Peru's Rising Vaccination Rates
UNICEF's delivery of cold chain equipment in Peru helped to significantly increase Peru's vaccination rates. By October 2022, Peru had administered more than 84 million doses of COVID-19 vaccines. Although Peru is still grappling with the pandemic's implications, the nation's steady increase in vaccination rates is indicative of Peru's bright and promising future.
– Emma He
Photo: Flickr
https://borgenproject.org/wp-content/uploads/logo.jpg
0
0
Saiesha
https://borgenproject.org/wp-content/uploads/logo.jpg
Saiesha
2022-11-25 07:30:37
2022-11-24 00:19:39
UNICEF'S Life-Saving Delivery of Cold Chain Equipment in Peru