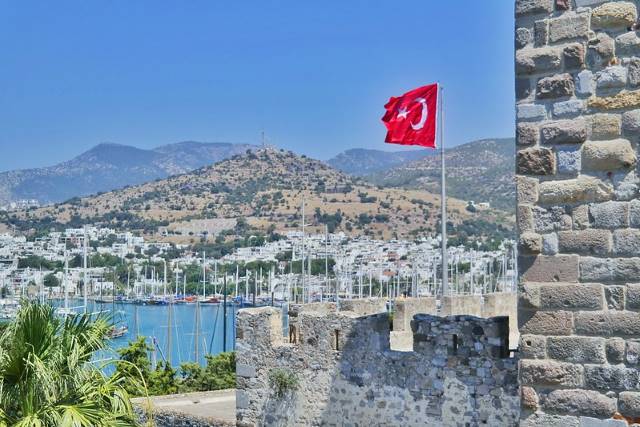 Sustainable development in low-to-middle-income countries can significantly reduce poverty by increasing jobs, boosting the economy and providing better access to services. Major developments in infrastructure and policies have greatly improved poverty rates in Turkey. The relative poverty rate has been reduced from 23.4% in 2007 to 20.1% in 2017. One step in sustainable development that will result in environmental and economic benefits is the Zero Waste project in Turkey.
The Zero Waste Project
The Zero Waste project was established in Turkey by the country's first lady, Emine Erdoğan, in 2017. The project added $2.3 billion to the Turkish economy due to a large amount of material and food saved from the reduction of waste. The goals of the Zero Waste project in Turkey are to reduce waste by recycling byproducts of agriculture activities and repurposing hazardous waste. It also works to encourage recycling among citizens by implementing separate recycling bins in cities.
In addition, the government assists farmers under the project to implement zero waste practices. As a result, this maximizes their profits and boosts the economy. Another goal of the project is to bring the recycling rate to 35% in the next two years. This will result in employment opportunities for 100,000 people in recycling and an annual income of $2.7 billion. Under the supervision of the Ministry of Environment and Urban Planning, the project aims to expand across the entire country by 2023.
Education
Education is fundamental in encouraging communities to participate in recycling to improve living conditions. A Zero Waste education program was implemented in Turkey schools to educate children on the importance of waste reduction. More than 25,000 public buildings implemented the zero-waste system in 2019.
In addition to reducing waste from food and material, an initiative was created to decrease waste in the ocean and expand the recycling of wastewater. The Zero Waste Blue program launched in 2019 within the Zero Waste Project in Turkey. The program mobilizes the public to keep the water clean by discouraging waste in the seas.
Additional Successes
In 2021, first lady Emine Ergoğan was presented with the first Sustainable Development Goals Action Award of the United Nations Development Programme (UNDP) Turkey. The Zero Waste project received the award because it achieved the goal of "Responsible Consumption and Production." This focuses on success in sustainable development through programs to improve waste reduction and recycling. "Responsible Consumption and Production" is one of the Global Goals for Sustainable Development. This goal aims to reduce waste generation significantly by 2030. The Zero Waste project in Turkey continues to produce environmental changes that will result in economic growth in the next nine years.
Recycled material boosts the economy by requiring less money to produce products and creates new job opportunities. Reduction of food waste also improves food insecurity and scarcity. With continued action, poverty rates in Turkey can continue to decrease.
– Simone Riggins
Photo: Flickr
https://borgenproject.org/wp-content/uploads/logo.jpg
0
0
Kim Thelwell
https://borgenproject.org/wp-content/uploads/logo.jpg
Kim Thelwell
2021-05-13 03:30:15
2021-05-13 03:30:15
The Zero Waste Project in Turkey