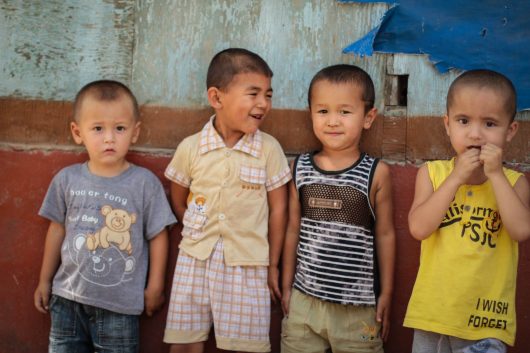 Tajikistan has done an incredible job over the past 15 years of reducing poverty and strengthening its economy. However, the poverty rate still remains at 31 percent. Despite being in the top 10 percent of countries in terms of poverty reduction, the question of why Tajikistan is poor remains.
Poor soil and a lack of employment opportunities have driven more than one million Tajiks to work abroad, mostly in Russia, in order to support their families. Additionally, narcotics are a huge source of economic activity in Tajikistan, leading to hostile environments for students and driving away foreign investment.
Education in Tajikistan is often truncated. There is limited opportunity for secondary school, and higher education is an opportunity only the most privileged can afford. The levels of education across Tajikistan are lower for women, as 12 percent do not end up graduating the compulsory nine years of primary school.
Minimal infrastructure is another explanation as to why Tajikistan is poor. Though there is a fairly well developed system of roads, they are in need of repair and supplement. Access to the internet and clean water, not to mention basic health care, is also restricted, and the railway system is rudimentary and ineffective.
Besides a lack of education and overall infrastructure, the rule of law in Tajikistan is weak, likely due to a history of civil war and a former dependence on the Soviet Union. This makes foreign direct investment unlikely, leaving little chance for new businesses to grow and develop.
Much has been done in recent years to continue to strengthen the Tajikistan economy, yet the question of why Tajikistan is poor remains. The country must work even harder than in the past, increasing access to the internet and energy, developing the private sector more fully and making the country an attractive one for foreign direct investment if they wish to continue the impressive growth that has been the norm for fifteen years.
– Connor S. Keowen
Photo: Flickr
https://borgenproject.org/wp-content/uploads/logo.jpg
0
0
Amy
https://borgenproject.org/wp-content/uploads/logo.jpg
Amy
2017-10-03 07:30:01
2017-12-19 15:27:24
Understanding the Reasons Why Tajikistan is Poor