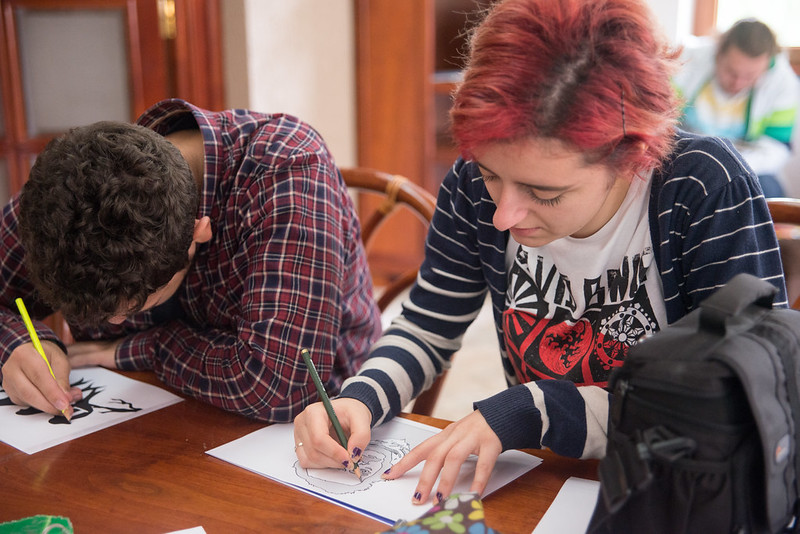 The Republic of North Macedonia, commonly referred to as Macedonia, is a republic in the Balkan Peninsula. After the country's independence from Yugoslavia in 1991, Macedonia had a tumultuous relationship with Greece. Macedonia became a U.N. member in 1993, and in 1995, Greece and Macedonia agreed to ease tensions in their relationship. After Macedonia's 29 years of existence as a nation, girls' education in Macedonia is coming into the spotlight as part of the country's initiative to improve its education system. Here are 10 facts about girls' education in Macedonia.
10 Facts About Girls' Education in Macedonia
Mandatory Education: Both primary and secondary education is mandatory in Macedonia. Primary education lasts for nine years for all children aged 6 to 15. Secondary education lasts for four years for teenagers aged 15 to 19 for both general and vocational education. General secondary education is compulsory between the ages of 6 to 19 and 6 to 17, and vocational training is compulsory for ages 17, 18 or 19.
Decentralized Education System: The education system in Macedonia is decentralized. Except for the secondary schools in Skopje, the capital, Macedonia's decentralized education system places both the administrative and financial responsibilities of public education in the hands of local governments. The national government provides financial resources for education in each municipality, and local municipality councils are responsible for distributing these resources.
Roma Girls: Early marriage makes Roma girls' education in Macedonia more challenging. The Romani people, commonly called Roma, are one of the ethnic minorities in Macedonia. In 2002, an estimated 2.7 percent of the Macedonian population was Romani. USAID reported that Roma girls are especially vulnerable to early marriages. This results in lower school-completion rates compared to other ethnic groups in Macedonia.
Roma Women's Illiteracy: Illiteracy among Roma women is high. UNICEF's 2013 report highlighted illiteracy among Roma women as one of the key education issues in Macedonia. This Romani education issue parallels with Macedonia's gender discrimination issues. In 2013, UNICEF stated that only 77 percent of Romani women were literate. The report attributes this to their 86 percent primary school enrollment rate.
Gender and Socio-Economic Situations: Gender, socio-economic situations and race play a role in girls' education in Macedonia. The Organization for Economic Cooperation and Development (OECD) reported that in 2011, the NAR (net attendance ratio) of Roma girls rose from 21 percent to 35 percent. This rise is still a lackluster number of enrollments compared to the 85 percent NAR of Macedonian and Albanian children. This 35 percent NAR showed that the lowest attendance was in both extremely poor and extremely wealthy families. Nearly 60 percent of Romani children did not attend secondary school. This lack of secondary education attendance is the root cause of the continuing cycle of unemployment and social exclusion.
Girls in Rural Areas: USAID's Gender Analysis Report found that 31 percent of girls in Macedonia between the ages of 14 to 15 do not continue their education after primary schooling, and this is especially in rural areas. In rural areas, 42 percent of secondary school-aged children are out of school. To remedy this, USAID recommends the Macedonian government target girls and boys in rural areas with a high population of ethnic minorities when planning their education projects.
Increasing Girls' Education: Girls' education in Macedonia is on the rise. UNESCO's country profile of Macedonia noted an upward trend in Macedonian children's participation in education. True to the trend in the data, girls' education in Macedonia is on the rise along with the general education ratio in the country. Compared to 2009, when 4,862 girls were out of school, there were only 2,927 children who were out of school in 2019.
Inclusive Education: The Macedonian government is striving to improve inclusive education. Inclusive education aims to provide quality education to all children regardless of their gender, socio-economic background, disability or race. Working closely with UNICEF and the OECD, the Macedonian Ministry of Education and Science is training teachers according to the inclusive education guidelines provided by UNICEF.
The Macedonian Government's Commitment: The Macedonian government has committed itself to the improvement of access to quality pre-primary education. The Macedonian government committed to improving and expanding access to pre-primary school education in the country because around 61 percent of pre-primary aged children do not attend preschools. In April 2019, Mila Carovska, Minister of Labor and Social Policy, told UNICEF that her ministry's budget for capital investment increased by 300 percent, which shows the Macedonian government's commitment to the project.
Girls Versus Boys: According to the OECD's 2019 of review and assessment of North Macedonia's education system, girls in Macedonia are outperforming boys in school. According to the report, Macedonian girls are outperforming boys by 20 score points in science and seven score points in mathematics.
While there is certainly room for improvement in girls' education in Macedonia, it is clear that the Macedonian government is taking steps toward improving education. Girls' education in Macedonia is not a singular issue of gender discrimination. Rather, it is a diverse issue that has its roots in socio-economic backgrounds and race of the girls in Macedonia. With the help of international groups such as OECD and UNICEF, the Macedonian government is improving the education of girls.
– YongJin Yi
Photo: Flickr
https://borgenproject.org/wp-content/uploads/logo.jpg
0
0
Lynsey Alexander
https://borgenproject.org/wp-content/uploads/logo.jpg
Lynsey Alexander
2020-02-15 07:30:17
2020-02-10 14:37:53
10 Facts About Girls' Education in Macedonia