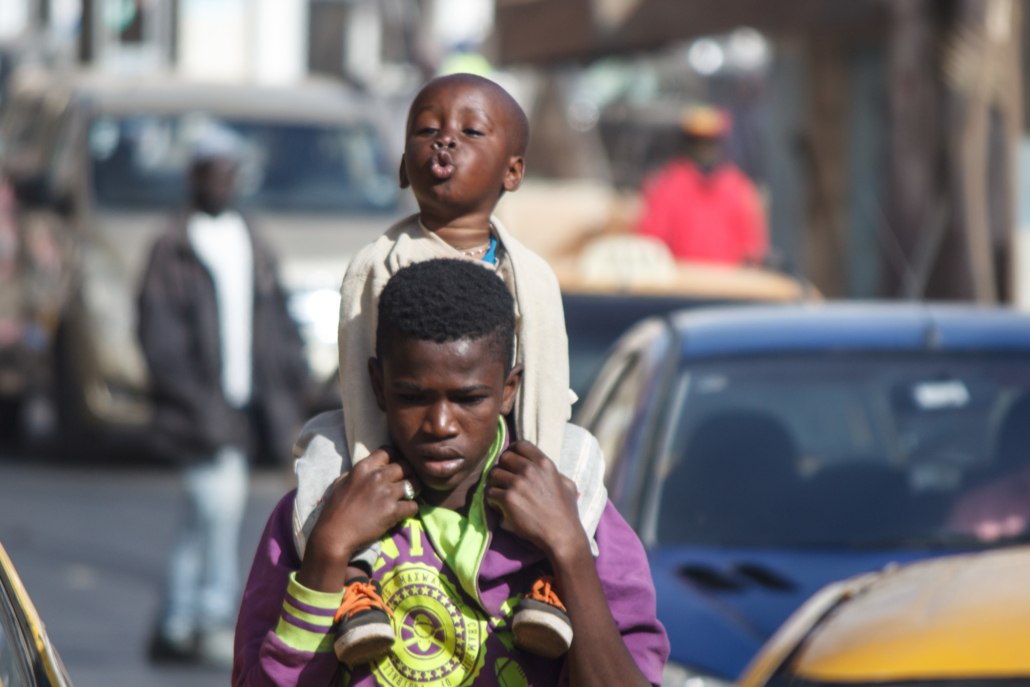 Like many developing countries in Africa, Senegal's economy is growing. In fact, in 2018, the country's GDP increased by 6.766%. However, economic growth has not translated into more jobs for the younger generation, thus resulting in high youth unemployment. Young people either end up unemployed or in the informal job sector where wages are low. To solve the problem of youth unemployment in Senegal, the Senegalese government and NGOs are creating new policies and programs.
Youth and the Formal Job Sector
In 2019, Senegal's population was over 16 million with 40% of the population younger than 15. More than 300,000 Senegalese youth enter the workforce each year. The formal sector in Senegal makes up between three to four percent of Senegal's job market. As a result, college graduates struggle to find jobs relating to their field of study. When looking for formal jobs, graduates face many difficulties, including a lack of connections and a failure to meet the job qualifications. Youths also lack the knowledge of where to look for formal jobs.
Furthermore, according to employers, the education system does not meet the needs of the workforce because graduates do not have work experience (internships). The internships that youths do manage to get are often unpaid. This results in more difficulties for young people to sustain themselves while working. CNV International works with unions to make sure that interns are not being taken advantage of. Although the youth unemployment rate for ages between 15-24 has decreased from 13.2% in 2010 to 8.2% in 2019, Senegal still faces a problem of unemployment among youth.
Youth and the Informal Job Sector
When it becomes difficult to find employment, many Senegalese youth turn to the informal sector or start their own businesses. The informal sector is made up of businesses that are not registered and therefore do not pay taxes. For obtaining an informal job, social and personal relations play a more important role than a contractual agreement. Furthermore, informal jobs often tend not to provide employees with any form of social security or insurance, and are also fairly low-paying. Many informal jobs generate income that is less than Senegal's minimum wage, according to Investisseurs & Partenaires.
Consequences of Youth Unemployment
The problem with youth unemployment is that it often leads to poverty, crime and even migration to other countries. In Senegal, many have left their villages to migrate to Europe. However, the path to Europe is dangerous and many die attempting to reach or cross the Mediterranean. To respond to the crisis of youth unemployment, the Senegalese government and NGOs have created programs to help young people find jobs.
Efforts to Reduce Youth Unemployment
In 2017, the Education Development Center and MasterCard Foundation started a 5-year long project to help teach students in both middle and high school. The project aims to teach students how to get a job as well as how to start a business. The program, known as APTE, helps provide internships, job placement, mentoring and coaching. Currently, the program works in 50 vocational education and training (TVET) schools and 200 middle schools (lower secondary), and has reached over 11,000 youths in the country.
To help youth entrepreneurs, the government created La Délégation Générale à l'Entreprenariat Rapide, a fund for entrepreneurs. The fund focuses on small financing, incubation funding, equity financing and low-interest loans. In the first wave of funding alone, the program received 140,000 applications. The fund has given money to multiple industries, including food, agriculture and digital/ICT.
With the help of the World Bank, the Senegalese government also created the Skills for Jobs and Competitiveness project to help reduce youth unemployment in Senegal. The project aims to train Senegalese youth in tourism, horticulture and poultry farming. Additionally, the Programme de Formation Ecole-Enterprise (School-Company Training Program) hopes to impact 10,000 young people by teaching them crucial job skills. The government is also working with companies through an apprenticeship program to train students while they are in school.
Although the youth unemployment rate in Senegal has decreased, it still remains a relevant issue. Programs by NGOs and the government are essential to providing job opportunities for young people in Senegal. These efforts also serve to reduce poverty and encourage youth to remain in Senegal rather than attempt the dangerous journey to Europe. If this focus on tackling youth unemployment continues, a new future for Senegal's youth may be peeking through the horizon.
– Joshua Meribole 
Photo: Flickr
https://borgenproject.org/wp-content/uploads/logo.jpg
0
0
Lynsey Alexander
https://borgenproject.org/wp-content/uploads/logo.jpg
Lynsey Alexander
2020-05-28 11:45:47
2020-05-29 11:39:02
Fighting Youth Unemployment in Senegal