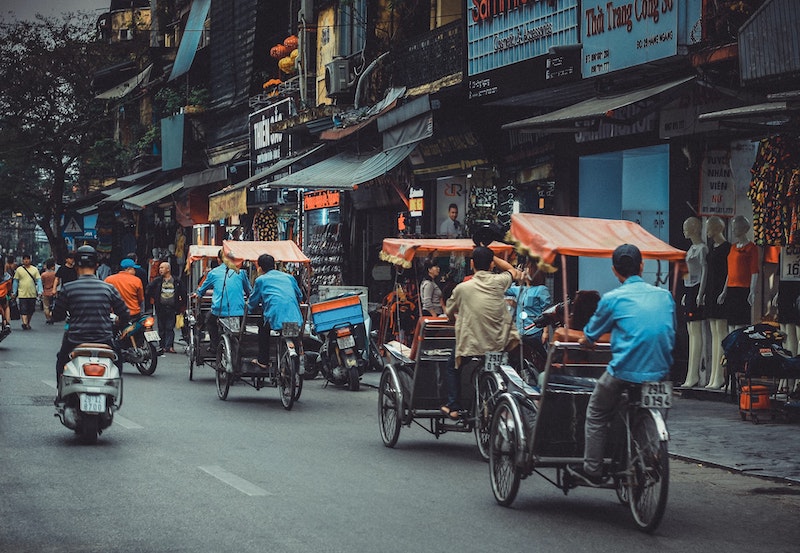 Increased stress levels over shortages of food, medical supplies and long periods of isolation have been rising due to the COVID-19 pandemic. According to an August 2021 pandemic impact survey in Vietnam, 62% of surveyed people reported losing their jobs. Reduced work hours and online homeschooling have a significant impact on mental health in Vietnam.
History of Mental Health in Vietnam
Mental health in Vietnam carries a high level of stigma and taboo. In the Vietnamese culture, many believe that mental health is a misfortune. "Benh tam than" is the phrase that people use for mental illness in Vietnamese society and actually means madness or severe psychiatric disorder. Furthermore, psychiatrists in Vietnam are called "Bac si tam than," which means "doctors who treat madness."
This use of words shows that mental health carries a stigma — society considers individuals suffering from mental illness as "wild, unpredictable and dangerous people " who are "daien" and "khung," which translates to "crazy" and "nuts." This stigma reflects the biases toward mental health in Vietnam and makes people suffering from mental health issues in Vietnam reluctant to seek help.
Vietnamese society often believes that negative circumstances, including illnesses, serve as punishments for previous sins. Many also believe that "angry ancestral spirits" possess people suffering from mental illness. Families often feel shame when a member of the family struggles with mental illness.
Statistics
According to the World Health Organization (WHO), more than 100 million people suffer from mental health issues in the Western Pacific Region. In 2014, Vietnam noted 10 common mental disorders in the nation with prevalence rates between 4.2% and 2.45%, according to National Mental Hospital. Veterans who served in the war are most likely to have a higher rate of mental health issues, specifically post-traumatic stress disorder (PTSD).
A 2018 article says government data indicates that around "15% of the population requires mental health care services." However, independent research suggests that the rate is 20% to 30% of the population. To prevent and cure mental illnesses, mental health needs more attention within the public health area in Vietnam.
Some of the top mental health problems throughout communities in Vietnam are anxiety, depression and alcoholism. More severe mental disorders, such as schizophrenia, are also present in Vietnam, according to We Bloom.
We Bloom
We Bloom is a nonprofit organization based in Indianapolis, Indiana, that understands that communities can grow and develop with access to essential resources and services to address their particular needs. Before starting its adventure in Vietnam, the co-founders of We Bloom, Kevin Espirito and Beth Kreitl, worked with many NGOs in the U.S. Its goal is to support communities in Vietnam with training, networks and fundraising in the areas of public health and education.
When it comes to addressing mental health, We Bloom has three focus areas: prioritizing high-risk populations, "training and developing professionals" and implementing a national awareness campaign.
In order to improve mental health in Vietnam, We Bloom is implementing a community-based mental health project to train professionals in diagnosing mental conditions and providing counseling to patients. To improve the mental health of children, We Bloom is implementing a school-based counseling strategy.
In March 2020, the organization launched a COVID-19 Vietnam Response project raising more than $15,000 for the people affected most by the COVID-19 pandemic. In April 2021, We Bloom officially received its license to work in Vietnam and is hoping to launch more projects in 2022.
Vietnam's mental health system is still evolving. With the help of current NGOs recognizing the need for change, people struggling with mental health issues in Vietnam will receive better support and resources.
– Alexis King
Photo: Unsplash
https://borgenproject.org/wp-content/uploads/logo.jpg
0
0
Jennifer Philipp
https://borgenproject.org/wp-content/uploads/logo.jpg
Jennifer Philipp
2022-06-05 01:30:58
2022-06-01 03:09:18
Improving Mental Health in Vietnam