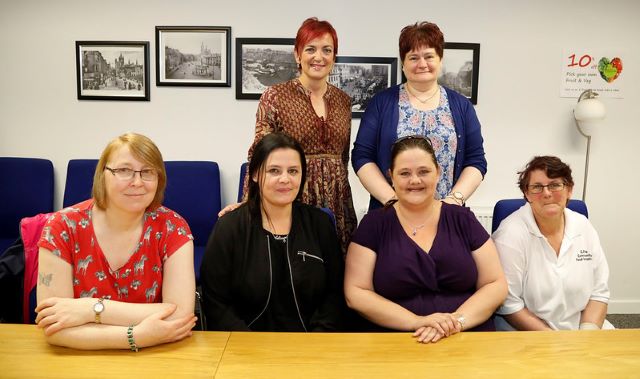 On November 24, 2020, a groundbreaking moment occurred that changed the struggle against period poverty. The Scottish Parliament passed the Period Products Bill in Scotland. This new bill guarantees free access to necessary hygienic period products to all who require them. Member of the Scottish Parliament, Monica Lennon, championed the fight against period poverty in Scotland and played a significant part in passing this revolutionary legislation.
Ending Period Poverty in Scotland
Even with the United Kingdom being one of the world's wealthiest countries, period poverty remains a recurrent problem. In 2018, more than 20% of those polled in Scotland stated that they either had limited or no access to period products. Another 10% had to sacrifice food and other necessities to afford them. One in 10 experienced bacterial or fungal infections due to a lack of sanitary products. These rates have gone up to nearly one in four during the COVID-19 pandemic.
The new Period Products Bill in Scotland practically eliminates these problems. Accessibility to sanitary products must be made by the Scottish Government and organized countrywide. Public restrooms in educational institutions must contain a variety of period products without charge and it also allows oversight over local jurisdictions to ensure enforcement of the law.
Ending Menstruation Taboos
Menstruation has become a stigmatized topic worldwide, despite half the population experiencing it. The dangerous and outdated idea that periods are not appropriate for discussion and seriousness is damaging to those subjected to these taboos.
From South America to Africa, antiquated menstruation views have led to long-lasting negative consequences for those suffering from period poverty. In some cultures, menstruating girls and women must separate themselves from the rest of their community. In Nepal, so-called 'menstruation huts' have dire consequences for women, with local organizations stating that many deaths associated with the practice go unreported.
The importance of ending taboos about menstruation is evident. The Period Products Bill in Scotland is a meaningful step to engage the rest of the world over these unsound presuppositions of menstruation and begin addressing period poverty globally.
Implementing Period Poverty Legislation Worldwide
There has already been worldwide attention brought to the neoteric Period Products Bill in Scotland. Lennon has been fielding communications from leaders and lawmakers around the world, ready to implement similar laws in their own countries. According to Lennon, "Scotland has provided a blueprint and shown how it can be done."
As the COVID-19 pandemic continues, logistical problems of supplying period products and economic suffering are causing governments to reevaluate the impact of period poverty. Countries with strong infrastructure can utilize Scotland's approach to combat the worsening situation fast and effectively. The rest of the United Kingdom, Canada and Australia have already taken note of the problem and Scotland's practical policy.
Ending Global Period Poverty
In underdeveloped countries, Scotland's lead in the battle against period poverty can pave the way for education and destigmatizing menstruation. Poverty-fighting organizations can create similar international implementation plans in developing nations with little investment. Thanks to Scotland's leadership, period poverty may soon become as antiquated as the stigmas surrounding it.
– Zachary Kunze
Photo: Flickr
https://borgenproject.org/wp-content/uploads/logo.jpg
0
0
Kim Thelwell
https://borgenproject.org/wp-content/uploads/logo.jpg
Kim Thelwell
2021-01-29 01:30:51
2021-01-29 03:19:31
Period Poverty: Period Products Bill in Scotland