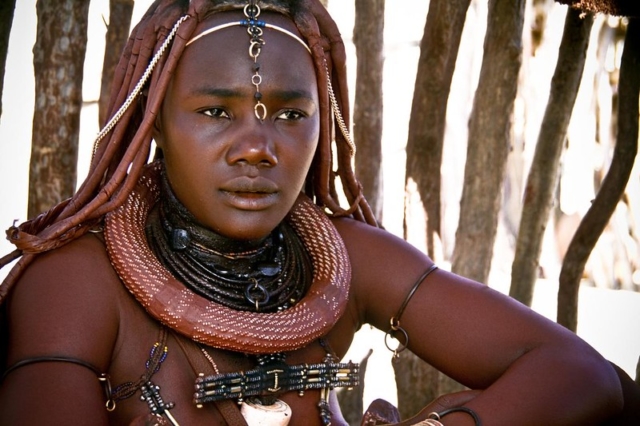 On March 17, 2021, Namibia made the decision to no longer tax menstrual products beginning in the 2022-23 financial year. Currently, these products are taxed 15%, which makes it difficult for many to afford these essential items. The removal of this tax is an important change wherever it takes place. It is especially significant in places like Namibia where 73% of households do not even have adequate handwashing facilities. The tax elimination will not fix all issues related to the inaccessibility of menstrual products, however, it is a major step toward improving menstrual health in Namibia.
The Cycle of Period Poverty
Menstrual health is vital to one's overall health. Globally, one in five girls misses school due to limited access to menstrual products. This means girls are missing up to one week of school every month. Consequently, students may find it difficult to keep up with their classmates and succeed in school. As getting an education is one of the most effective ways for people to lift themselves out of poverty, this puts girls at an even greater disadvantage and maintains the cycle of poverty.
This phenomenon is commonly referred to as period poverty. Period poverty is an unfortunate reality in Namibia and across the world. The goal of eliminating tampon tax and increasing the availability of menstrual products is to ensure no one misses opportunities simply because they are menstruating. Moreover, no one deserves to have to choose between buying sanitary products or buying food. Furthermore, no one should have to miss work or school simply because they cannot afford menstrual products. Making these products more easily available will reduce poverty and improve menstrual health in Namibia and around the world.
Women resort to alternatives such as rags, paper towels or old pads when they do not have access to menstrual products. The use of these items puts girls at risk of infections. The inaccessibility of sanitary products has also been linked with poor mental health and overall distress. These effects are easily preventable when menstrual products become accessible.
Menstrual Stigma
Many people do not consider menstrual health when trying to improve overall health. In many parts of the world, menstruation is considered unclean and shameful. This prevents many women from participating in society while menstruating. Access to menstrual products, like any other products that improve sanitation and health, is a human right. Regulations removing menstrual tax make these products more affordable and accessible. The removal of tampon tax will not take away the stigma surrounding menstruation, however, it will help protect people from disease, improve mental health and ease the completion of daily tasks while menstruating.
Namibia's deputy minister in the Ministry of Information and Communication Technology, Emma Theofelus, states, "Period poverty is one of the undignifying processes women and young ladies have to experience. Your period is such a natural process and not something they can opt out of. There are not enough social and economic circumstances to create safety for young women." Since menstruation is a natural experience for nearly half of the population, equitable access to sanitary products should not be negotiable.
Addressing Period Poverty Globally
Namibia is not the first country to eliminate tampon tax, countries such as Kenya, India, Australia and South Africa have also done so. Other countries, such as Germany, have decreased the amount of tax. However, in most of the world, including most U.S. states, these essential items are still taxed, which makes menstrual products unavailable to many. The state of menstrual health in Namibia is sure to improve now that tampon tax is done away with. The rest of the world should look to Namibia as an example and make similar changes. Every girl and woman deserves to menstruate with dignity and Namibia is one step closer to making this a reality.
– Harriet Sinclair
Photo: Flickr
https://borgenproject.org/wp-content/uploads/logo.jpg
0
0
Jennifer Philipp
https://borgenproject.org/wp-content/uploads/logo.jpg
Jennifer Philipp
2021-06-13 07:30:06
2021-06-18 07:45:52
Menstrual Health in Namibia: Eliminating Tampon Tax