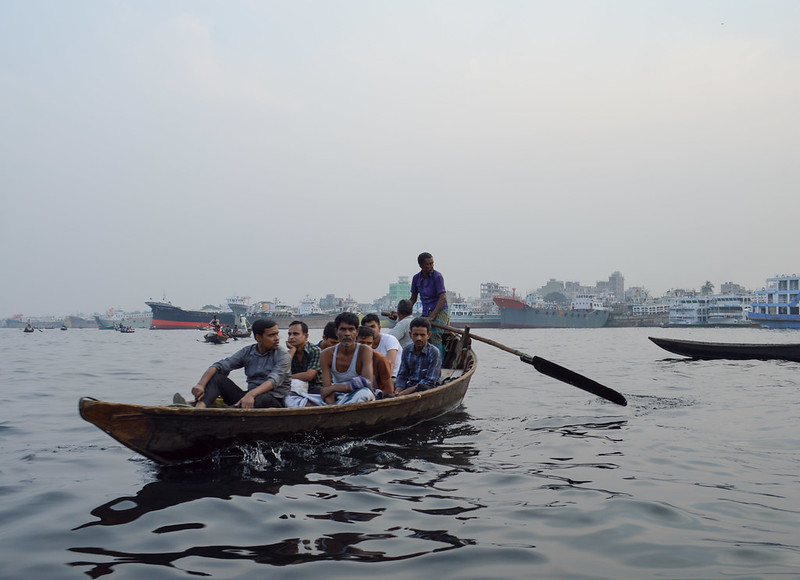 There has been an increase in the number of migrant boats fording the Mediterranean Sea. Since January 2023 to February 2023, over 13,000 migrants have arrived in Italy via boat. Many of the migrants are coming from countries in North Africa due to the continuous economic and political instability. However, the journey is quite treacherous and one of the deadliest routes. Over 20,000 migrants have either perished or never been recovered since 2014. Over 200 have died or disappeared just this year.
Who Migrates
The majority of migrants are coming from the north and subregions of Africa but migrants from the Middle East and Western Asia have also increased since 2022. Young adult men make up a majority of migrants but in 2019, 40 percent of those coming in on migrant boats are women and children.
In 2020, an estimated 12.3 million migrants, about 4.4% of the international migrant population, were from Northern Africa. They often flee political instability caused by conflict and economic and environmental conditions, such as desertification in the Saharan region. Europe is the nation 48 percent of migrants from North Africa choose as the ideal emigration destination. Migrants from other regions also choose Europe for a multitude of reasons.
The Dangers
The Missing Migrants Project (MMP) has estimated that over 26,000 migrants have either died or gone missing since 2014 on their journey across the Mediterranean. Around 600 migrants are either dead or missing in just April of 2023.
There are different routes that migrant boats take across the Mediterranean, but all of them face dangerous sea and weather conditions over a long journey. The central route, which crosses from North Africa to Italy and Malta, is the deadliest path in the world, with more than 12,000 remains being found in this channel. The western and eastern routes are less deadly but still face hazardous conditions.
The route is dangerous outside of the crossing, with many migrants from North Africa having to cross the dry and dangerous Sahara desert before they even start to ford the Mediterranean Sea. Migrants have to be wary of criminals and authorities from both their home countries and their destination countries.
Migrants continue to face struggles and danger even after reaching their destination. Border fences in Spain have caused many deaths as migrants attempt to scale them. Even when migrants get to Europe there are no promises of relief and many succumb to ailments due to lack of health care.
The Experience with Danger
Europe is the closest and most accessible region via migrant boats despite the treacherous journey across the Mediterranean. It is also a wealthy region with relative political stability, and these qualities enable migrants to find jobs more easily.
Additionally, European countries provide benefits to asylum seekers and refugees because the Geneva Convention recognizes asylum as a right. They seek the EU because of the "open borders and freedom of movement" abilities.
Those on migrant boats are also subject to rescue privileges with a better chance of gaining asylum because of the dangerous conditions at sea. However, this has caused an increase in dangerous sea missions, as migrants would purposefully sink their boats in an attempt to get attract rescue efforts.
The Reaction
Migrants must pass through southern European countries such as Greece, Italy and Turkey where they live on the streets. These countries are often more hesitant about the number of migrants because of the massive amounts of numbers they receive.
Italian governments have tried to slow down their intake of migrant boats by signing a deal with the Libyan government to "combat… irregular migration [and] human trafficking and strengthen… border security." However, this caused an increase in refugees stuck in detention camps, where they face dangerous conditions and even torture.
Malta has also been dealing with an influx of asylum seekers and refugees. They have refused to help a migrant boat with 400 immigrants on board despite the fact that the boat was "adrift and taking on water."
Northern European countries and other entities have criticized both Malta's and Italy's responses to the increase in migrant boats. However, the southern European countries are at the forefront. They deal with hundreds of migrants showing up at their beaches, where they live on the streets until they "head to more prosperous" countries.
What Is Being Done
The droves of migrant boats landing on the coasts of southern Europe have caused the European Commission and other organizations to update their protocols on immigration.
The European Commission proposed a "package of seven pieces of legislation" in 2016 to accommodate for the increased number of immigrants entering the EU. The legislation would create a "fair and humane asylum policy." So far, five of the seven pieces have been passed and more policies have been proposed.
The International Organization for Migration (IOM) has set up the Missing Migrants Project to track the number of missing and dead migrants from the Mediterranean crossings. The IOM and MMP work in policy guidance and strategy for countries that deal with an influx of migrants. The IOM has worked to safely return 1.7 million immigrants to their respective home nations since 1979 and has helped 67 countries with the development fund.
The United Nations High Commissioner for Refugees (UNHCR) is working in over 20 locations to protect and aid refugees and provide "shelter, food, water and medical care" to those who arrive in Europe.
– Kathryn Kendrick
Photo: Flickr
https://borgenproject.org/wp-content/uploads/logo.jpg
0
0
Naida Jahic
https://borgenproject.org/wp-content/uploads/logo.jpg
Naida Jahic
2023-05-15 07:30:21
2023-05-14 05:56:24
The Dangerous Journey of Migrant Boats in the Mediterranean